Everyone In Norway Is Waiting For A Mountain To Collapse
If geology is your thing – and you have a lot of spare time – you too can live stream the rocky roll.
Norwegians and geologists are eagerly anticipating the imminent collapse of 12,000 truckloads of rock from part of a mountain in the country's west.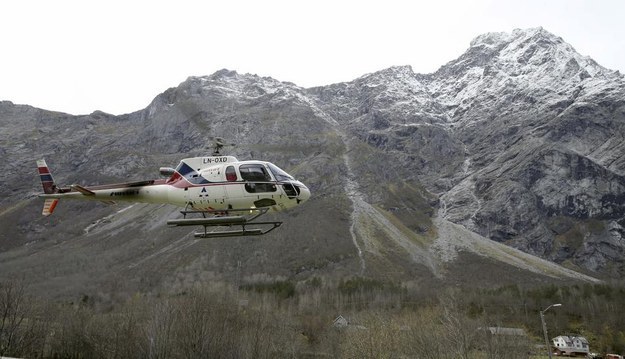 Experts have been predicting for days that a large swath of Mount Mannen, which means 'the man' in English, is about to come tumbling down, according to local reports.
Heavy rain in the region has caused large rock masses to shift, and geologists are predicting a spectacular collapse. They just can't say when it's going to happen.
"The potential failure is in the order of 120,000 cubic meters, so the final collapse, should it occur, will be quite spectacular," according to a blog entry from geography expert Dave Petley, the Pro-Vice Chancellor of the University of East Anglia in the United Kingdom.
For a bird's eye view, check out this video of a helicopter ride over the mountain
Via bt.no
Here you can see the huge cracking on the mountain, which is 1,291 meters (4235.56 feet) high.
But experts are uncertain as to whether the mountain has now stabilized and won't collapse after all, according to reports.
Around ten residents have reportedly been evacuated from affected areas, according to reports, and it's not clear when, if ever, they will be able to return to their homes.
"They live well, as it is now, but we need more permanent solutions for the future and when the winter comes," said local Mayor Lars Olav Hustad. "'What will happen to my house? When can I move back? Will I ever come back again?' These questions have been in their thoughts through the whole incident."
The sheer anticipation of the possible collapse has Norwegians on edge, with a number of live steam web cams offering patient viewers the chance to (eventually) witness something. Anything.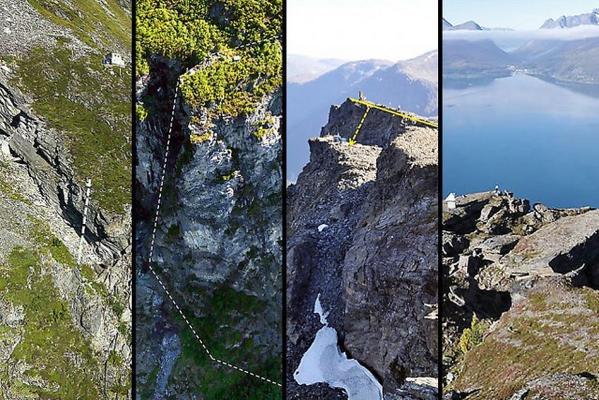 Check out one of the live streams here.
Norwegians have something of a fondness for 'slow tv', with the half the country once tuning in to watch a 134-hour broadcast of a ship's voyage.
Rock on, Norway.