A large number of protesters, angry over a grand jury's decision from Wednesday night not to indict the police officer who killed Eric Garner, entered two major retail stores in Midtown Manhattan Sunday night.
The demonstrators burst into the Macy's store at 34th and Broadway, holding a sit-in or "die-in" to protest what they say is the unjust decision not to indict NYPD Officer Daniel Pantaleo over Garner's death.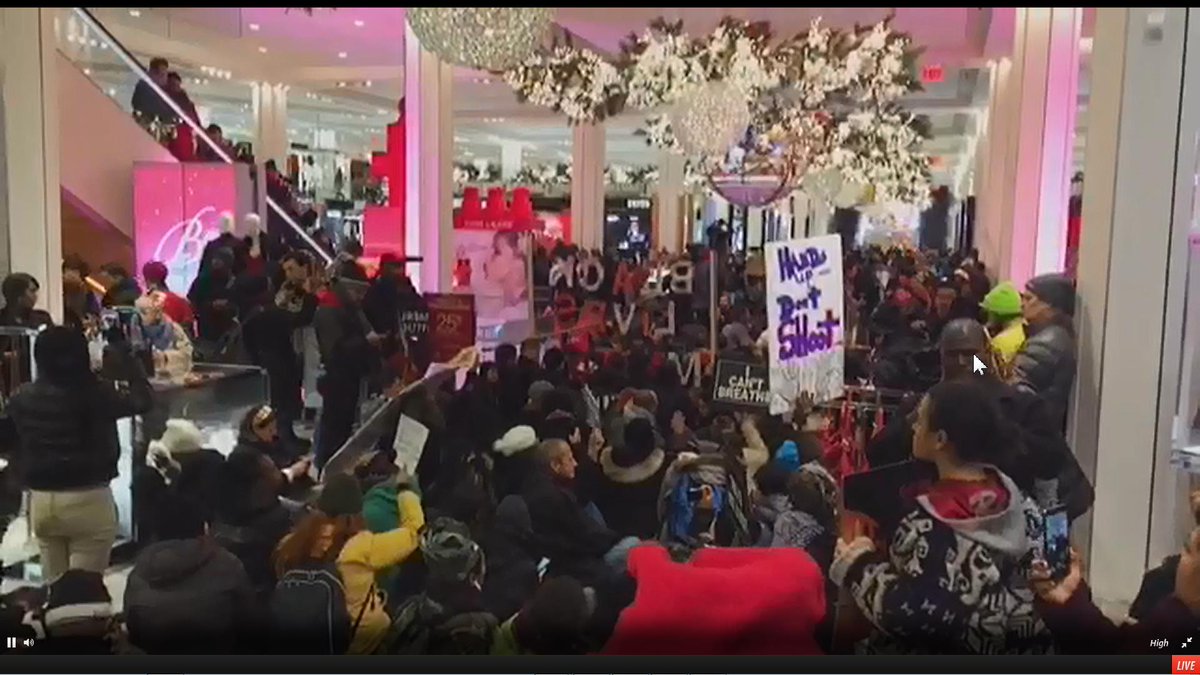 They also occupied a nearby store belonging to the Swedish retailer H&M.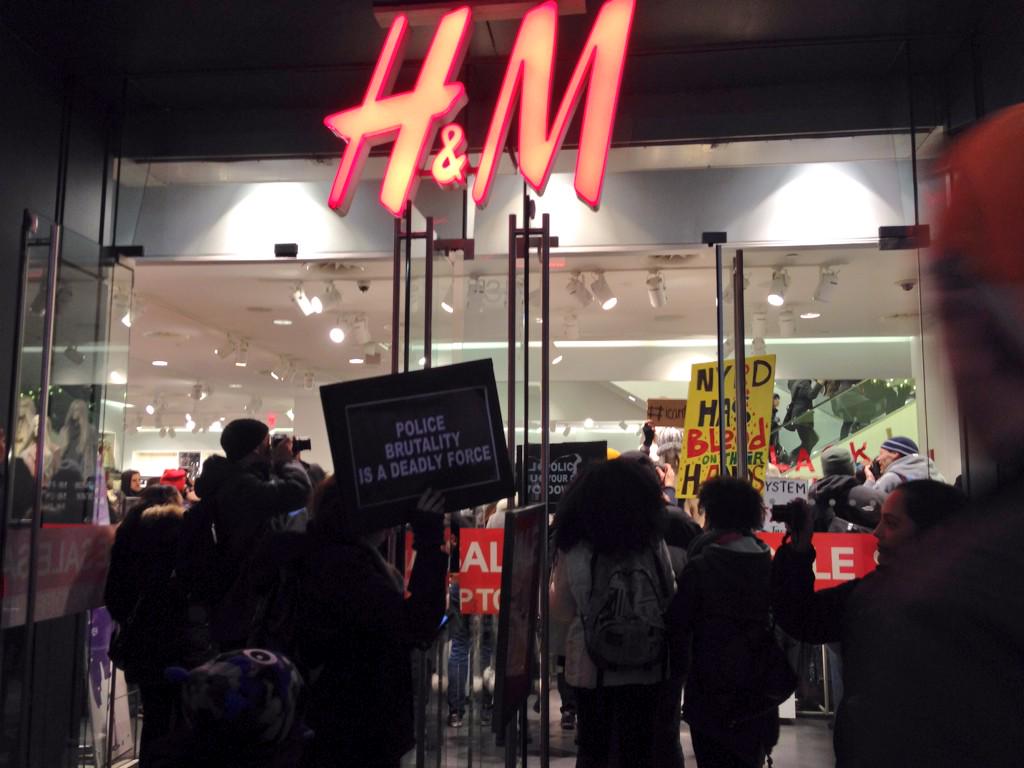 The NYPD would not comment to BuzzFeed News on how long the protesters were in the stores or whether arrests had been made.
BuzzFeed News also contacted both stores, with one Macy's worker saying the protesters had since left the building.
This is a developing story. Check back for updates.