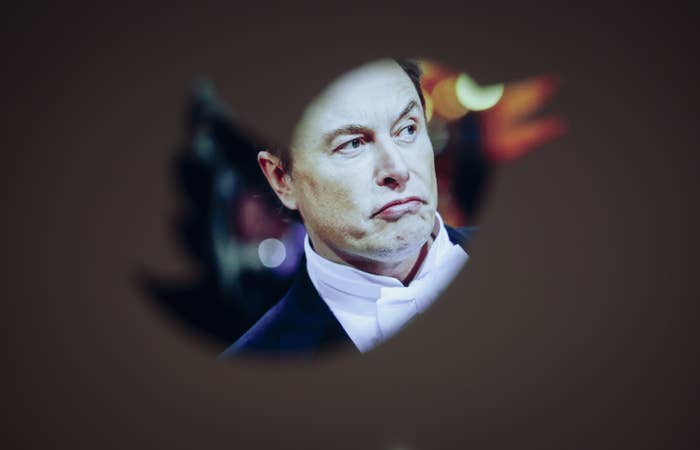 When Elon Musk made a surprise appearance at Dave Chappelle's show in San Francisco on Sunday night, he probably wasn't expecting this.
"Ladies and gentlemen, make some noise for the richest man in the world," the comedian said as he introduced the billionaire/Twitter owner/sentient Gamergate message board/wannabe international supervillain.
Many in the crowd cheered, but many more began booing loudly and feverishly, according to footage shared online.
Every time Musk opened his mouth, the boos got even louder.
"It sounds like some of the people you fired are in the audience," Chappelle joked, referring to the mass layoffs at Twitter since Musk began his chaotic tenure as the site's owner.
Musk and Chappelle don't have much in common, save for a very public antipathy towards transgender people, but the comedian still tried to defend his surprise guest to the audience.
"All these people who are booing, and I'm just pointing out the obvious, you have terrible seats," Chappelle said.
The comedian made a few more jokes about Musk not caring about the crowd because he's going to space, but per Gizmodo, the crowd turned tense as Chappelle kept trying unsuccessfully to defend the billionaire.

"Shut the fuck up with your boos," Chappelle told the auditorium. "Booing is not the best thing you can do."
"I'm rich, bitch!" Musk eventually yelled awkwardly for the crowd, parroting a famous line from the comedian's old show.
As the embarrassing moment began trending on Monday morning, Musk tried to salvage some dignity.
"Truth resonates," he wrote in response to a tweet of his own about prosecuting Anthony Fauci.
"So does a crowd full of boos," one user responded.

"Technically, it was 90% cheers & 10% boos (except during quiet periods), but, still, that's a lot of boos, which is a first for me in real life (frequent on Twitter)," Musk replied. "It's almost as if I've offended SF's unhinged leftists … but nahhh."