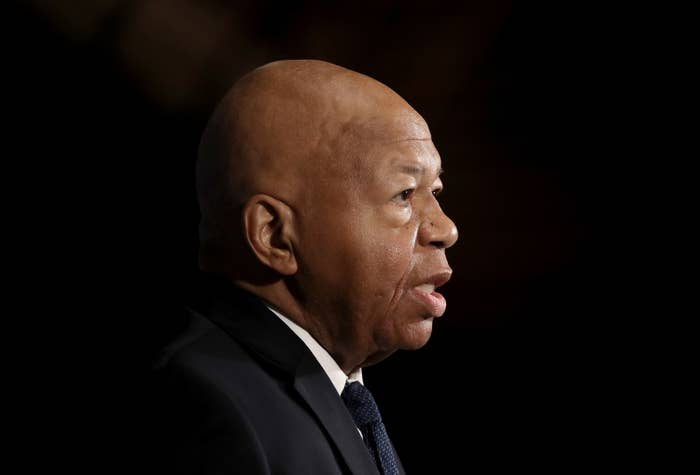 Rep. Elijah Cummings, one of the most powerful Democrats in Congress and a central figure in the impeachment investigation of President Trump, died early Thursday, his staff announced. He was 68.
The Baltimore congressman died at around 2:45 a.m. at Johns Hopkins Hospital "due to complications concerning longstanding health challenges," his staff said in a statement. On Wednesday, the Baltimore Sun newspaper reported that Cummings still had not returned to work weeks after an unspecified medical procedure. In 2017, Cummings was absent from work for months following heart surgery.
After news broke of his death, Speaker Nancy Pelosi ordered the flags at the US Capitol to be flown at half-staff. "The people of Baltimore, the US Congress and America have lost a voice of unsurpassed moral clarity and truth: our beloved Chairman Elijah Cummings," wrote Pelosi in a statement, describing him as the Democrats' "North Star" in the House.

"I am personally devastated by his passing," she said.
In a statement, former president Barack Obama said he and his wife, Michelle, were heartbroken by Cummings' death. "As Chairman of the House Oversight Committee, he showed us all not only the importance of checks and balances within our democracy, but also the necessity of good people stewarding it," Obama said.
As chair of the oversight committee, Cummings was a central figure in the impeachment investigation of the Trump administration. He and other key House Democrats had called the president's conversation with Ukraine's leader, now a central focus of the impeachment inquiry, an "unambiguous, damning, and shocking abuse of the Office of the Presidency."
Along with the House Intelligence and House Foreign Affairs committees, Cummings and House Oversight Democrats have been directing the early stages of the impeachment inquiry, subpoenaing witnesses in recent weeks from the top levels of the executive branch and Trump's inner circle to testify and turn over documents.

"When the history books are written about this tumultuous era, I want them to show that I was among those in the House of Representatives who stood up to lawlessness and tyranny," wrote Cummings as he announced his support of the impeachment proceedings, just weeks before his death.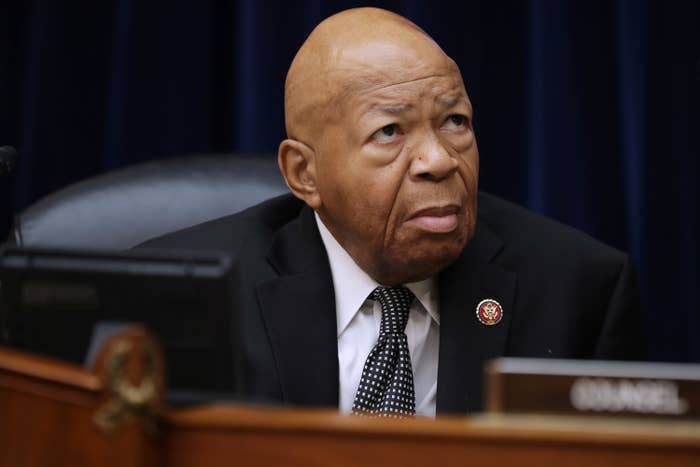 But even before Speaker Pelosi formally announced the impeachment probe in September, Cummings this year had used the Democrats' new majority status to investigate Trump and his administration. The Oversight Committee subpoenaed Trump's accounting firm and went to court to defend the subpoena against the president's attempt to have it thrown out; a federal appeals court just last week sided with Cummings and Democrats.

And because of his stance, Cummings became a favored subject of ire for the president.
In July, Trump went on a dayslong rant against Baltimore, which many perceived as racist, claiming that Cummings had failed the city and left it as "a disgusting, rat and rodent infested mess."
Cummings subsequently invited Trump to visit Baltimore to see the city for himself. "God, I want him to come so bad," he said.
"There are thousands of people in Baltimore who are working hard every day," Cummings added. "They're doing everything in their power to allow our children to reach their destinies."
Cummings told the Baltimore Sun that he had just a single one-on-one conversation with the president, in 2017, about drug prices. He recalled saying, "Mr. President, you're now 70-something, I'm 60-something. Very soon you and I will be dancing with the angels. The thing that you and I need to do is figure out what we can do — what present can we bring to generations unborn?"
On Thursday, the president tweeted his condolences on Cummings' death. "I got to see first hand the strength, passion and wisdom of this highly respected political leader. His work and voice on so many fronts will be very hard, if not impossible, to replace!" wrote Trump. The president also ordered flags at the White House and on federal government buildings around the world to be lowered to half-staff out of respect.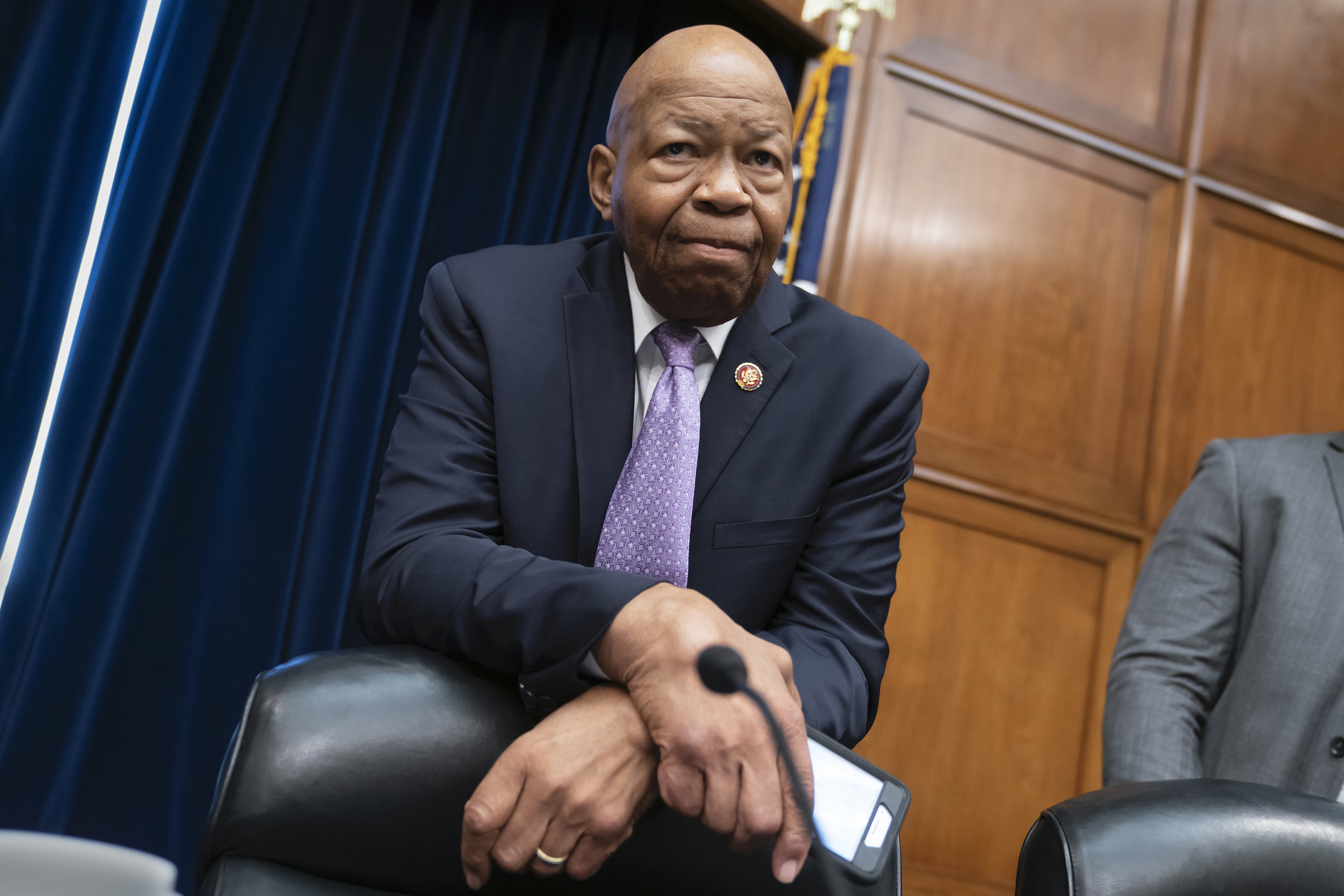 Cummings' parents were sharecroppers turned preachers from South Carolina who moved to Baltimore, where Cummings was born.
"My mom and dad, although they may not have had a lot of formal education, they were two of the most brilliant people that I know," Cummings told CBS's 60 Minutes earlier this year. "They were always looking for teaching opportunities."

His family, he said in the interview, had instilled in him the lesson that it was not always right to be patient, and that black people in America had been made to wait for too long. "I realized that with African American people, where we've been blocked from being all that God meant for us to be, I don't have time to be patient," he said.
"My life is based on pain, passion, and purpose," he said.
The church formed a key part of his upbringing and helped build his belief system around equality. The Philadelphia Tribune noted that as a child, Cummings would run home after church services on Sunday to listen to Martin Luther King Jr. speeches on the radio.
Cummings graduated from Howard University in 1973, where he served as the student body president. He earned his law degree from the University of Maryland and practiced law for 20 years.
In 1983 he entered the Maryland House of Delegates, becoming the youngest chair of the Legislative Black Caucus. He won his seat in Congress in 1996, and chaired the Congressional Black Caucus from 2003 to 2004.
When Freddie Gray, a young man from Baltimore, was killed in police custody in 2015, Cummings personally went into the streets with a bullhorn and called for calm after riots broke out in his district.
He delivered Gray's eulogy and demanded the media focus on the lives of young black men, not just their deaths. "When I look at all the cameras, I wonder: did you recognize Freddie when he was alive?" asked Cummings. "Did you see him? Did you see him? Did you see him?"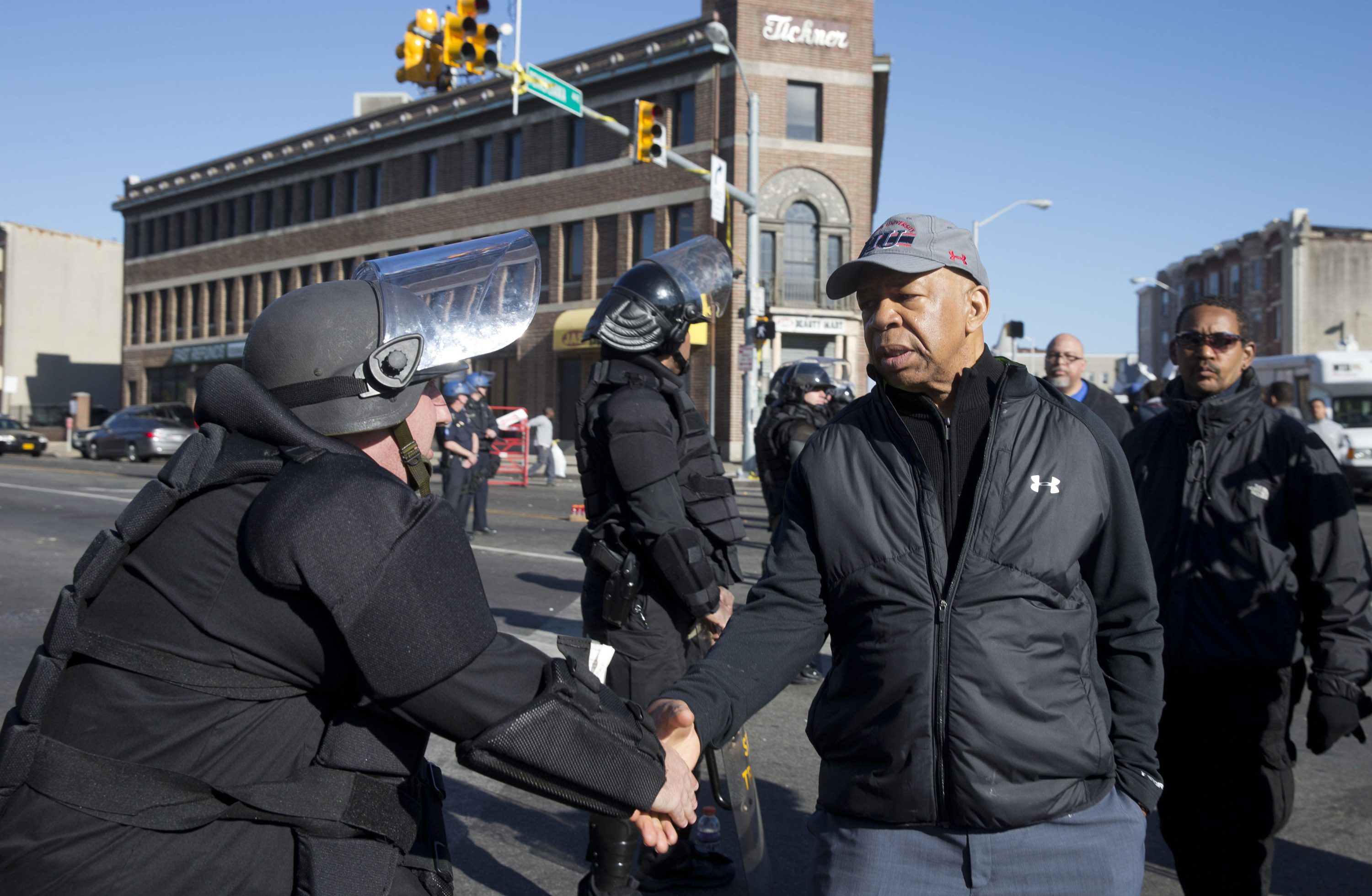 Cummings has three children from previous relationships. His wife, Maya Rockeymoore Cummings, whom he married in 2008, is now the chair of the Maryland Democratic Party.
"He worked until his last breath because he believed our democracy was the highest and best expression of our collective humanity and that our nation's diversity was our promise, not our problem," his widow said in a statement. "It's been an honor to walk by his side on this incredible journey. I loved him deeply and will miss him dearly."
Zoe Tillman and Matt Berman contributed reporting to this story.