Denver police are investigating an incident at a local high school after a video emerged of a teen cheerleader screaming as she is forced into splits.
The footage shows Ally Wakefield, 13, being held down by her fellow East High School cheerleaders and coach at a June training camp as she screams in pain.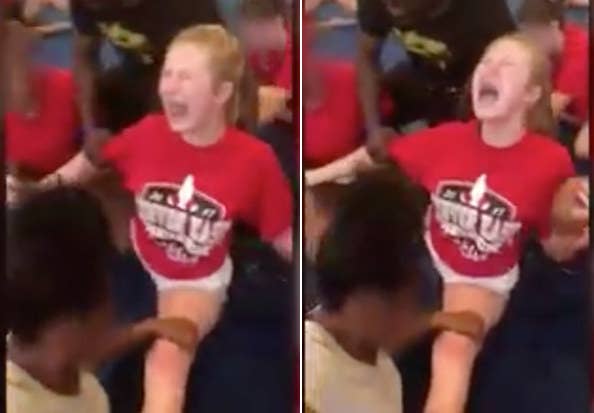 "No, no, no, no, no! I can't!" she cries. "Please stop. Please stop. Please stop."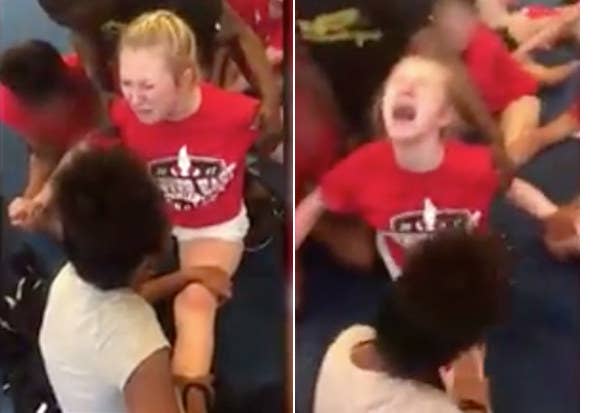 The footage was provided to local NBC affiliate KUSA, which reported that it had been sent other videos showing a total of eight East High cheerleaders being forced into the splits.
Wakefield and her mother, Kirsten, spoke to BuzzFeed News on Friday. Read that story here.
KUSA published an email sent from the mother to the school's athletic director on June 15, stating that her daughter injured her leg in the incident:
I have attached a video of the forced splits she and her other team members were forced to do at cheerleading camp and practices; unless they had a doctor's note. This is how Ally injured her leg.

My husband and I would like to know what the administration is going to do about my daughter's injury and how it happened.
Team coach Ozell Williams — who has thousands of followers on Instagram, where he posts videos of himself tumbling — was only recently hired as the team's coach, KUSA reported. He did not immediately respond to a request for comment.
Denver Public Schools Superintendent Tom Boasberg described the footage as "extremely distressing and absolutely contrary to our core values as a public school community."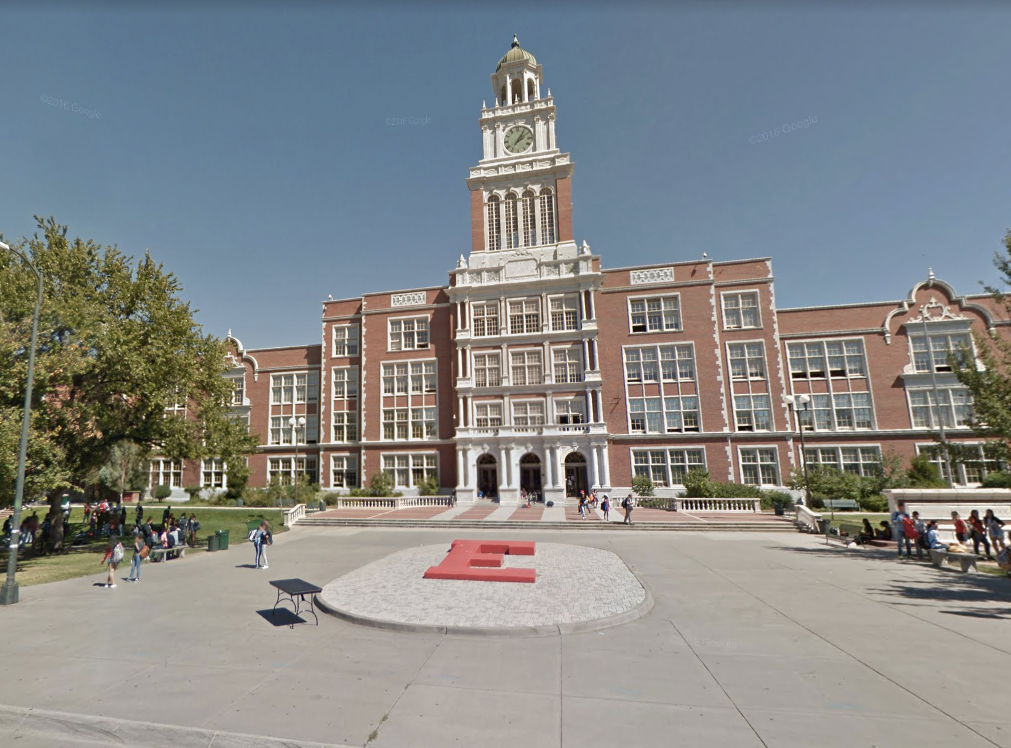 In a statement on Wednesday, Boasberg said top school officials and cheer coaches had been placed on leave as an investigation takes place, but cautioned that this was standard practice and not a prejudgment of their actions:
Earlier today, I became aware of an exercise used at cheer practices this summer at East High School. We immediately began taking steps to investigate this issue, and our Department of Safety is supporting Denver Police in this effort.

In order to conduct a fair and thorough investigation, we have placed East Principal Andy Mendelsberg, East Assistant Principal Lisa Porter, East Cheer Coach Ozell Williams, East Assistant Cheer Coach Mariah Cladis and DPS Deputy General Counsel Michael Hickman on leave.

This is standard practice in an investigation of this type. It does not imply or prejudge in any way the actions of the individuals or what the investigation might determine. Please know that we will share the results of the investigation as soon as possible.

I want to reiterate in no uncertain terms our commitment to the safety of our students. We absolutely prohibit any practices that place our students' physical and mental health in jeopardy. We do not and will not allow any situation in which a student is forced to perform an activity or exercise beyond the point at which they express their desire to stop.

While this investigation is ongoing, we are entirely focused on ensuring our students and staff at East are receiving the supports they need. A senior leader at the school, Jason Maclin, will serve as interim principal during this time and we are providing additional counseling for our students and families.

With regards to certain videos, I cannot state strongly enough – as the superintendent of the school district and the father of two high school-aged daughters – that the images and actions depicted are extremely distressing and absolutely contrary to our core values as a public school community.
Denver police spokesman Sonny Jackson told BuzzFeed News investigators were looking into the footage.
"It was brought to our attention," he said Thursday. "We have a lot of interviews to conduct."
"We're still looking into it at this point in time."