In A Rare Move, Egyptian Prosecutor Charges Police Over Protester's Death
Left-wing activist Shaimaa Sabagh was killed during a demonstration in downtown Cairo. Warning: this post contains graphic images.
Egypt's public prosecutor on Tuesday laid charges against a police officer over the January death of an activist in Cairo, in a rare legal move against security forces, Reuters reported.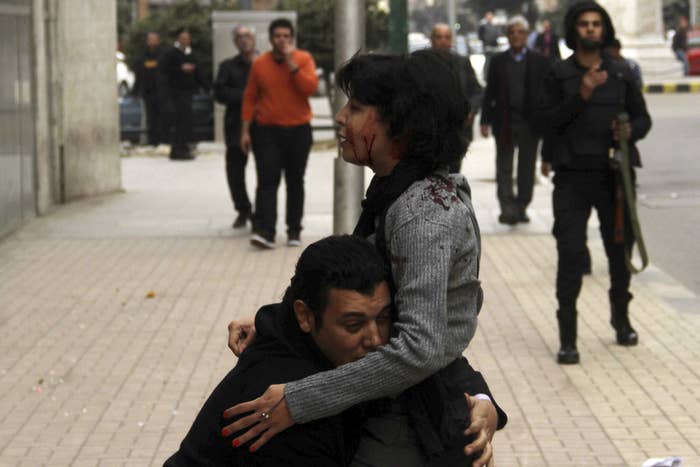 Socialist Popular Alliance Party activist Shaimaa Sabbagh was shot dead with birdshot in central Cairo on Jan. 24 after she joined a group of demonstrators marking the anniversary of Hosni Mubarak's overthrow.
Images and footage of the left-wing activist's death circulated on social media, causing international outrage.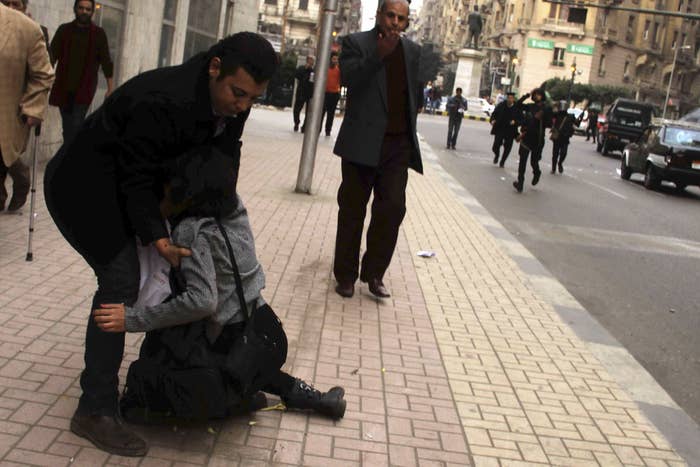 Egypt's health ministry had reportedly denied Sabagh was killed by a police officer, instead blaming fire crackers used by the marchers, according to the English language Egyptian news site Ahram Online.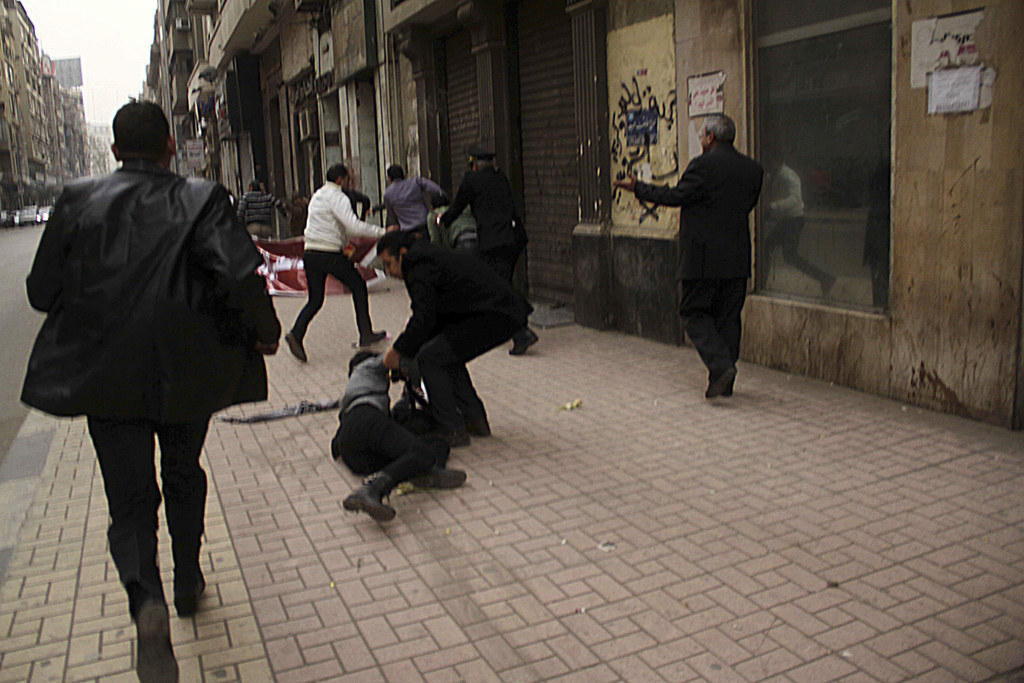 The unnamed officer was not charged with murder, but instead with an action that "led to the death of" Sabbagh, according to Reuters. He could face between three and 10 years in prison if found guilty.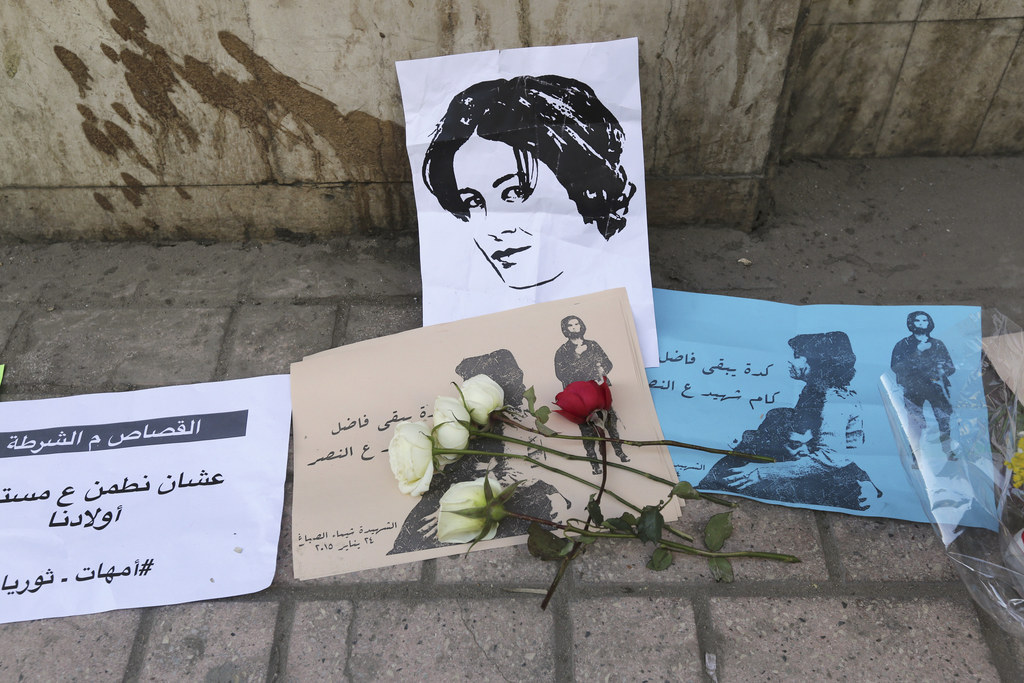 "The public prosecution's investigation uncovered that the death of [Sabbagh] occurred after she was hit with birdshot which one of the police officers of Central Security Forces fired in the direction of her and other protesters to break up a demonstration in Talaat Harb square," the prosecutor's statement said, according to Reuters.
Human rights activist Gamal Eid told Reuters that the lesser charge showed "there was no political will to apply the law".
On social media, people initially shared a picture of a man holding Sabagh and claimed she was "dying in her husband's arms." However, an activist at the protest later identified the man in the photo as Sayyed Abu el-Ela, a lawyer and friend of Sabagh. Activists tweeted that he had been detained by police shortly after the photo was taken.
Security officials told the Associated Press say they arrested 11 people in ensuing clashes.
The Egyptian government has been cracking down on all forms of dissent in the country, banning demonstrations without government approval.
An earlier version of this story included an unverified reference that Sabagh was pictured dying in her husband's arms. One other activist at the demonstration identified the man as Sayyed Abu el-Ela, a lawyer and friend of Sabagh.