Egypt "Freeing And Deporting" Al Jazeera Journalist After 400 Days In Jail
Peter Greste and two colleagues have been held since Dec. 29, 2013.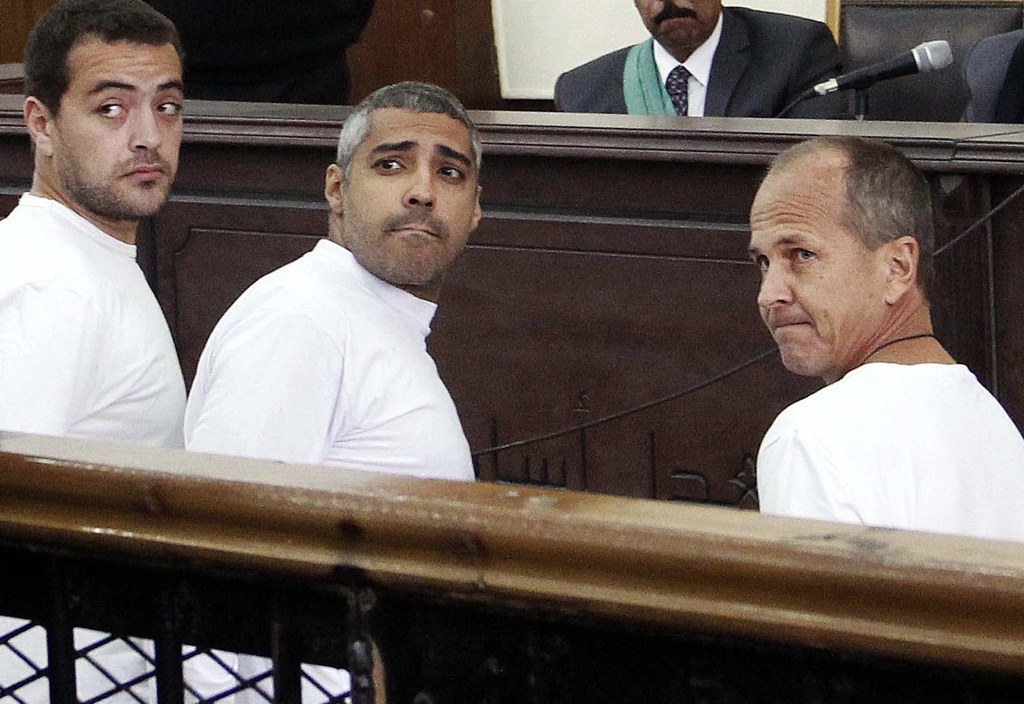 Jailed Al Jazeera journalist Peter Greste left Egypt on Sunday afternoon after being deported from the country, Egyptian officials have confirmed to BuzzFeed News.
"He will be out of Egyptian soil by tonight," said one Egyptian official, who spoke on condition of anonymity. "He is no longer in prison."
Greste was deported on the decree of President Abdel Fatah al-Sisi, Egypt's Ministry of the Interior said on its Facebook page.
He boarded Flight MS741 to Cyprus, officials confirmed.
The Australian ex-BBC correspondent was arrested in December 2013 and imprisoned last June on charges including spreading false news. There were conflicting reports Sunday on what Egypt planned to do with the two Al Jazeera journalists arrested alongside Greste: Mohamed Fahmy, an Egyptian-Canadian national, and Baher Mohamed, an Egyptian national. The Egyptian official told BuzzFeed News that it was possible the two would be stripped of their Egyptian nationalities and summarily deported.
"This is something that could happen, but I cannot confirm when it would happen," said the official.
A separate Egyptian official from Egypt's Ministry of Interior told BuzzFeed News that Fahmy had relinquished his Egyptian citizenship, and that a process was underway to deport him to Canada.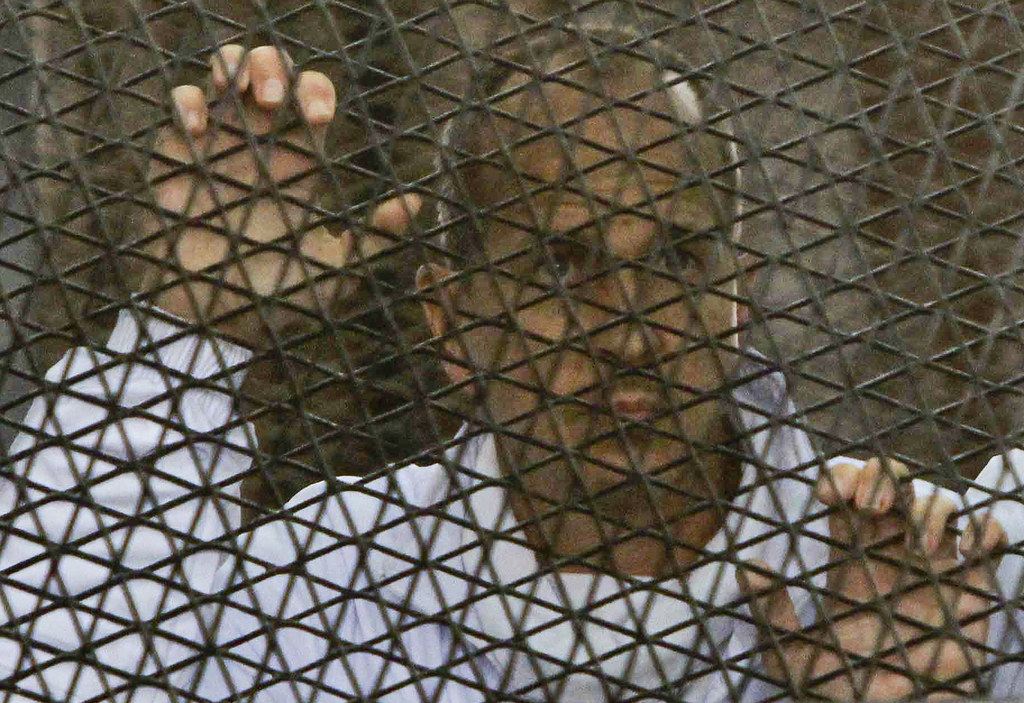 All three of the men denied the charges against them and said their trial was a sham. They were accused of collaborating with the banned Muslim Brotherhood and producing false news after the overthrow of President Mohammed Morsi by the military in 2013.
The three men said they were simply reporting the news.
Mostefa Souag, acting director-general of Al Jazeera Media Network, released the following statement to BuzzFeed News:
We're pleased for Peter and his family that they are to be reunited. It has been an incredible and unjustifiable ordeal for them, and they have coped with incredible dignity. Peter's integrity is not just intact, but has been further enhanced by the fortitude and sacrifice he has shown for his profession of informing the public.

We will not rest until Baher and Mohamed also regain their freedom. The Egyptian authorities have it in their power to finish this properly today, and that is exactly what they must do.
On Twitter, Greste's brother Andrew celebrated the news:
Sheera Frenkel is a cybersecurity correspondent for BuzzFeed News based in San Francisco. She has reported from Israel, Egypt, Jordan and across the Middle East. Her secure PGP fingerprint is 4A53 A35C 06BE 5339 E9B6 D54E 73A6 0F6A E252 A50F

Contact Sheera Frenkel at sheera.frenkel@buzzfeed.com.