Balthazar Getty is a member of one of the richest families in the US, having descended from oil baron J. Paul Getty. Reported to be worth about $200 million, he currently works as a musician, but has also appeared as an actor on TV in Alias and Brothers and Sisters.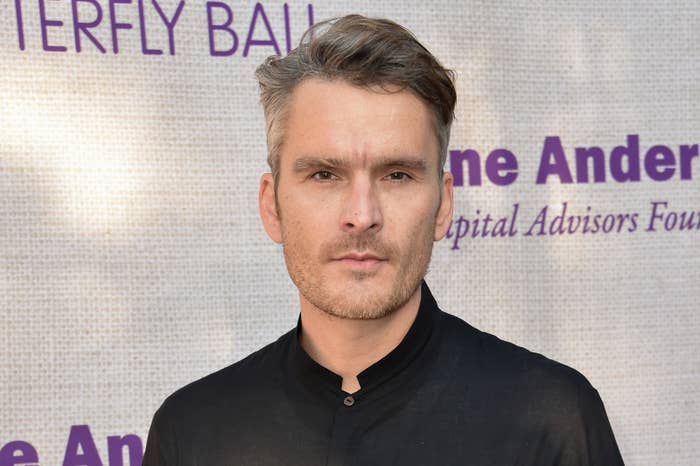 This weekend, Britain's Sunday Times published a profile of the millionaire, getting him to share what an average day is like for him. It's...well, just take a look for yourself.
"Some people are gonna hate me for this, but I never wake up before 11," begins the father of four.
"I have the same breakfast every day, brought to me in bed by the maid," he says. "Oatmeal and berries, a hard-boiled egg with wheat toast, and a cup of tea made with Chinese herbs. Don't ask me what's in it but they really sorted out my digestive problems."
"It might sound silly, but I've got a six-stage procedure for my face with toners, exfoliators, and serums I het from Dr. Lancer in Beverley Hills [Kim Kardashian's skin specialist]."
"I'll watch an hour or two of news on CNN or the BBC, then get out on one of my motorbikes."
"We occasionally have parties and I'm not gonna lie; anyone who is anyone has been."
"How rich am I? I don't know."
"Does money make you happy? The only people who say it doesn't are rich people ... They want it to be a secret."
The reaction online was fierce.

People couldn't really believe what they had just read.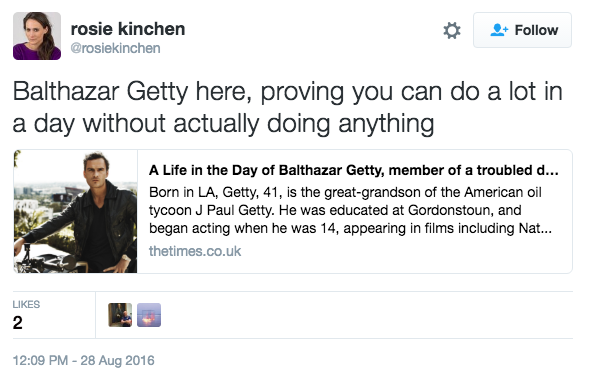 They had a LOT of questions...

And wanted to know more about his epic skincare routine.

And diet...

But many people had basically the same reaction, which essentially involved sharpening their pitchforks to prepare for the coming revolution.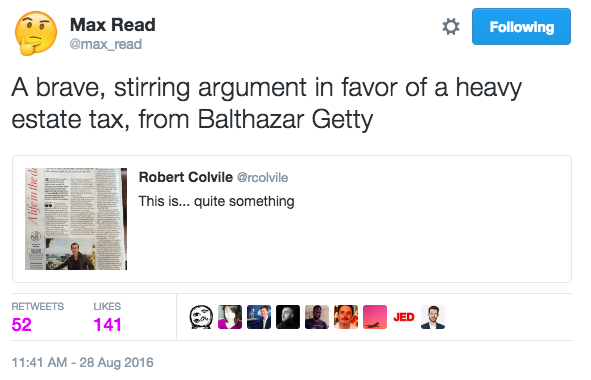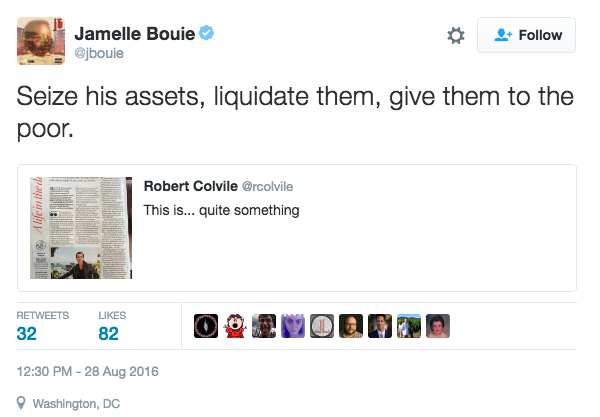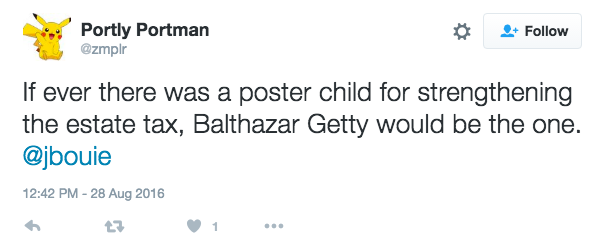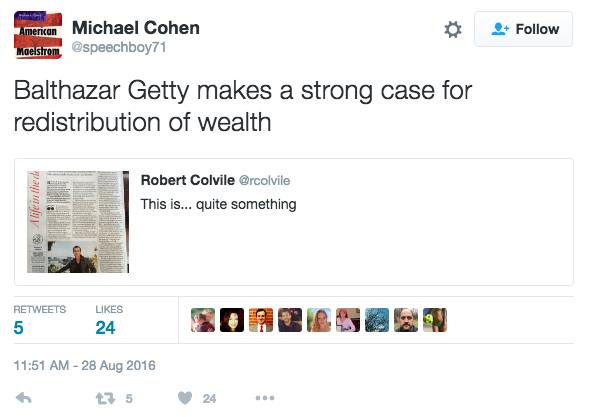 But others defended Getty and his luxurious lifestyle.

But you do you, Balthazar.