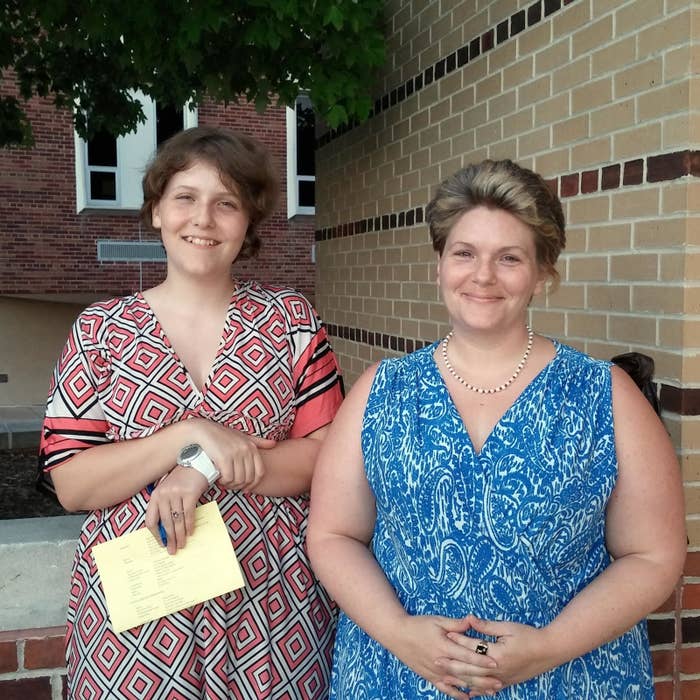 A female cisgender student in Pennsylvania told school officials she will be discriminated against if her high school complies with an Obama administration guideline allowing transgender students to use restrooms and changing rooms that correspond with their gender identity.
Sigourney Coyle, who is set to enter ninth grade at Emmaus High School this year, told an East Penn School Board on Monday she did not want to undress in the same changing room as transgender students for religious reasons.
"I am a woman, and I identify as a woman, and you can't make me change in front of someone who I don't identify with, who is physically male," she said at a meeting on Monday evening, according to video of her testimony uploaded to Facebook by her mother, Aryn Coyle.
After the White House issued the guideline, Sigourney Coyle began sitting out of her middle school gym class because she did not feel comfortable using a changing room that transgender students could also use.
In early May, the Obama administration sent guidelines to public schools warning that funding may be withheld if they do not allow transgender students to use facilities that correspond with their gender identity.
The administration has based its directives under its interpretation of Title IX of the Education Act of 1972, which bans discrimination on the basis of sex.
On Sunday, a federal judge in Texas temporarily blocked the administration's efforts, issuing a nationwide injunction in response to a lawsuit brought by 11 states that objected to the policies.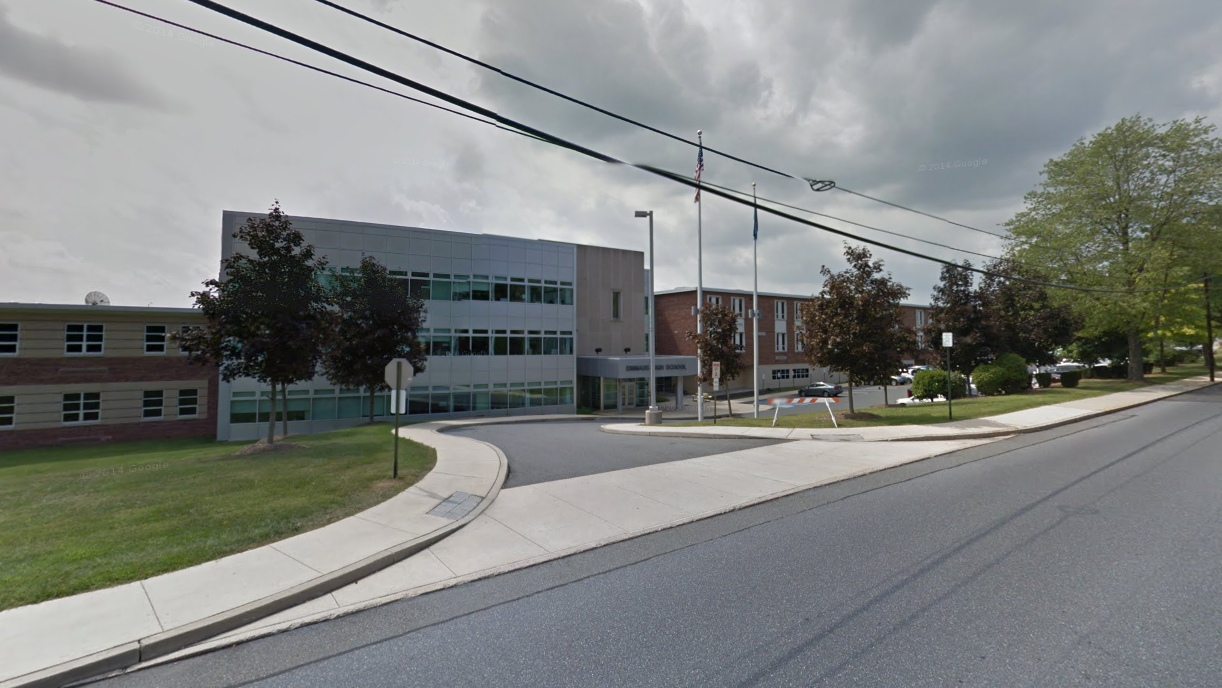 Aryn Coyle did not immediately return requests for comment from BuzzFeed News, but wrote on Facebook — in a post that opened with "the battle begins" — that she had tried to send her daughter to school "with a letter exempting her from gym class indefinitely based on our religious beliefs."
"I have always been an advocate of any special arrangement that prevents any group of people from being mistreated based on who they are," she wrote on Facebook. "But I will NOT stand by while the law dictates that male bodies are allowed to walk into my daughter's locker room, undress next to her, and shower alongside of her. Whether or not the male bodies are covered in pants or skirts is irrelevant. They have no place in her locker room."
Aryn Coyle later wrote that the middle school principal had informed her a "religious exemption from class only applies to health class due to sexuality content and not gym," and that she "will be proud" of her daughter's possible "failing grade in gym."
She told the local Morning Call newspaper that neither she nor her daughter were aware of any transgender students in the gym class who had changed locker rooms after the federal government directive.
"Although, how could you know?" Aryn Coyle said. "A person who was biologically male could waltz into the bathroom. So she felt very exposed and at risk."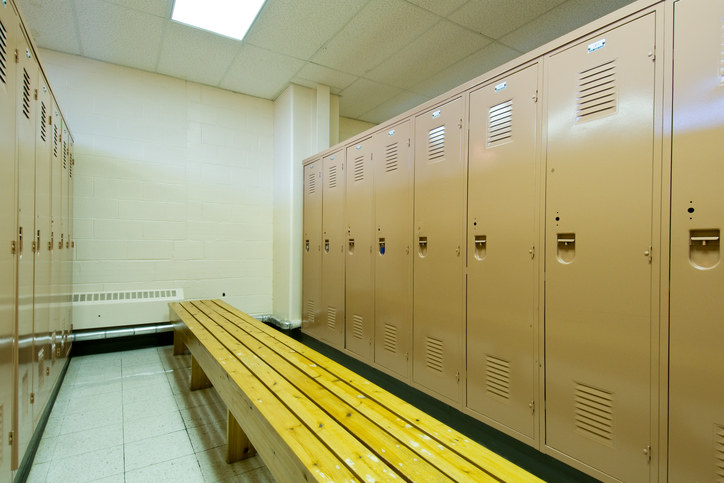 As Sigourney Coyle prepares to now enter high school, she told the school board she fears she will not be able to complete the mandatory gym classes required to graduate.
"Gym requires us to participate to pass high school and if I don't change I am not allowed to participate," she said. "So my options are to let myself be discriminated against or fail gym for not participating and not pass through high school, which would jeopardize my future."
The teenager told the school board meeting that an Emmaus High School official had given her permission to take gym class in the summer in a bid to better accommodate her.
Although Aryn Coyle wrote on Facebook on Sunday that her daughter was "thrilled" with the development, she later told the Morning Call this was a "band-aid" solution.
"I also feel nothing against transgenders," Sigourney Coyle told the school board. "I know some and I don't have anything wrong with them. I would just not like their rights to overrule my own. We are equals. They are not better and I am not better."
A spokesperson for the East Penn School District would not discuss Coyle's case, but provided BuzzFeed News with the following statement:
East Penn School District will continue to abide by all Title IX regulations regarding non-discrimination of students. The district administration is currently reviewing recent communication relative to transgender students received from the U.S. Department of Justice and the U.S. Department of Education, and will consult with the Pennsylvania Department of Education, the Pennsylvania School Boards Association, and the East Penn Board Solicitor. At the present time, the District feels it is in full compliance with the law.
UPDATE
After this story was published, Aryn Coyle told with BuzzFeed News her daughter's right to privacy was being threatened.
"It's not that she had a transgender student in her class that she knew of at the time," Coyle said in a phone interview. "It's that the Pennsylvania state code protects every student's right to bodily privacy and she felt that anyone could come waltzing in just identifying as transgender."
Coyle said she recognized it was unlikely a student would pretend to identify as transgender in order to gain access to a different changing room, as the student's parent would need to sign a note for the school. However, she said she was concerned that public restrooms could be targeted by "potential abuse by people who are not transgender trying to take advantage of the whole thing."
She also said she had no problem with her daughter using the same restroom as transgender girls, because the stalls provided a modicum of privacy. However, she said their Christian faith teaches that the first male before whom her daughter should appear nude should be her husband.
"I wouldn't want to change in a gym locker room where someone who is physically male is changing. The fact that they're wearing a dress wouldn't change my level of discomfort," she said.
She suggested transgender students be allowed to use the changing rooms early, to avoid being in rooms at the same time as cisgender students.
Coyle said she felt proud of her daughter for delivering her speech to the school board.
"I really stand behind her," she said. "I'm very proud of her for standing up for what she believes in."