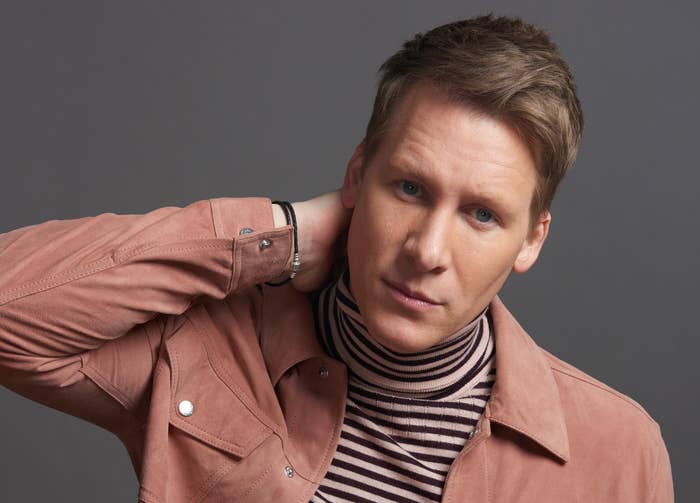 Dustin Lance Black, the civil rights activist and screenwriter who won an Academy Award for Milk (2008), said he hopes Democratic presidential candidate Pete Buttigieg makes it clear that not everyone in the LGBT community must live a "heteronormative" life like his.
Black was asked on AM to DM on Tuesday about criticism from some in the LGBT community, as exemplified in a recent Outline piece, that Buttigieg is presenting himself to voters as "the most palatable gay man in America" and toning down his sexuality with a more traditional, Midwestern image.

"I actually don't doubt that that's who Mayor Pete really is," Black said when asked of Buttigieg's image. "It doesn't seem like an act to me. I'll leave it to other people to see if that's an act.
"That's certainly a way some folks in the LGBTQ community are," the Oscar winner said, adding that he, too, lives a "traditional" life similar to Buttigieg's. "I'm probably included in many ways in that more traditional-looking life. I'm married, I have a husband, I have a kid," said Black, who is married to British diver Tom Daley.
"But I also want to make it clear, and I hope Mayor Pete makes it clear, that not everyone needs to live a life that looks like his life. That's not the point," Black said. "I hope that he's working and fighting for all LGBT people to live as diverse ... lives as we'd like to live, and in no way should this be about having to appear heteronormative, as they say."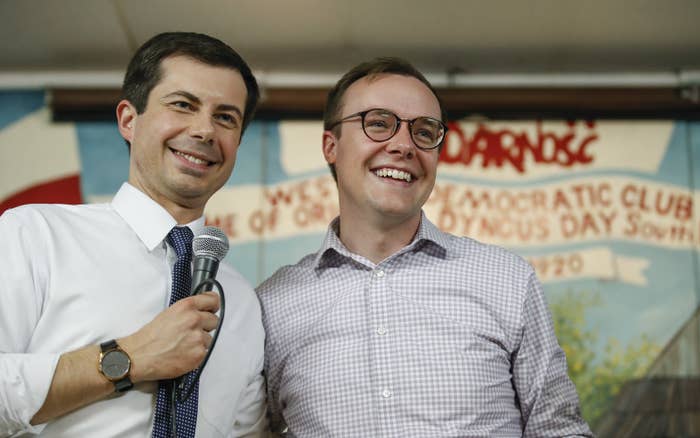 Black, who has voiced support for the openly gay South Bend, Indiana, mayor during his historic campaign for the Democratic 2020 nomination, said he isn't going to get behind one candidate just yet.

"Unless I'm wrong, it's April of 2019. I am listening," he said. "This is the time for us to listen, to pay attention, to assess who we feel really means it when they're talking about equality, and I think Mayor Pete's right up there for me. I adore him, but I do think it's the time for us all to really listen carefully."
Black, whose memoir, Mama's Boy, comes out Tuesday, said he does see in Buttigieg something of Harvey Milk, the San Francisco politician who became one of the first openly gay people elected in America prior to his assassination in 1978.

"Absolutely — certainly in the theme of 'You gotta give them hope,' meaning you have to elect gay people. That was Harvey Milk's speech, because that sends a message of hope," he said.
"But I think there are other candidates, too, who are sending messages of hope," he added, "other people of diversity, other people who have been underrepresented and underprotected by the law in our society who are running who are sending messages of hope."
Watch the full interview with Dustin Lance Black: