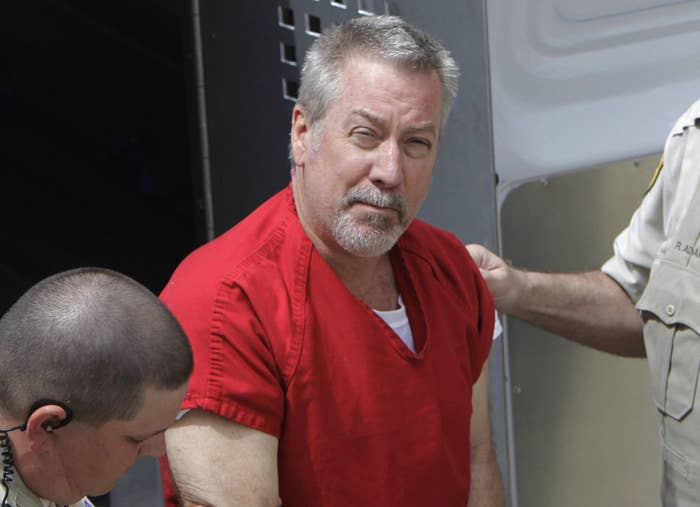 Drew Peterson, the former Illinois police officer jailed for killing one of his wives and suspected in the death of another, was convicted Tuesday of trying to hire a hit man to kill the prosecutor who put him behind bars.
Will County State's Attorney James Glasgow successfully prosecuted Peterson in 2012 for the murder of his third wife, Kathleen Savio, in 2004.
While in prison between September 2013 and December 2014, Peterson arranged for a fellow inmate, Antonio Smith, to hire a relative to kill Glasgow. Unbeknownst to Peterson, Smith was working with authorities to secretly record their conversations, some of which were played in court.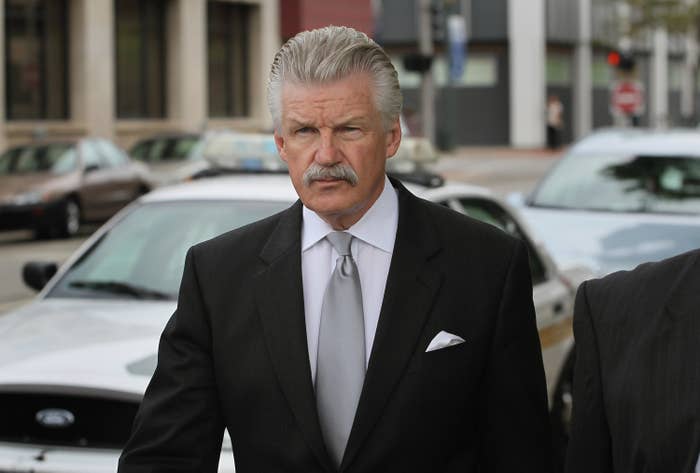 "I told [my relative] what you said, that it's the green light on, that basically go ahead and kill him," Smith said in one recording, according to the Chicago Tribune. "That's what you wanted, right? ... It ain't no turning back."
"OK, all right. I'm in," Peterson was heard responding in the recording. "From the first time we talked about it, there was no turning back. ...If I get some booze in here, we'll celebrate that night."
Peterson was indicted in February 2015 on one count of solicitation of murder for hire and one count of solicitation of murder.
He is currently serving a 38-year prison sentence over Savio's murder — a case first ruled an accident but which was reopened in 2007 after the disappearance of Peterson's fourth wife, Stacy Peterson.
No one has been charged in Stacy's death, but Drew Peterson remains the prime suspect.
Following Tuesday's conviction, Peterson may have an additional 60 years added to his prison term.
In a statement, Illinois Attorney General Lisa Madigan praised the prosecutors "for their hard work and relentless commitment to bringing this case to a successful conclusion."
"The evidence in this case was clear," she said.