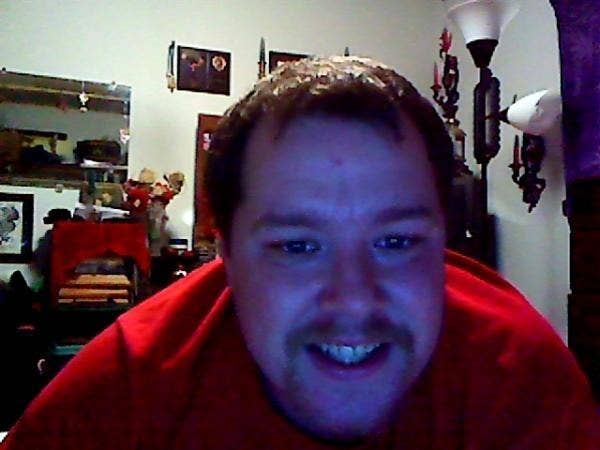 A Washington man was arrested Saturday in connection with the death of a dog who was found hanging from a tree after having been raped.
The horrific scene was discovered by a mountain biker near Summit Lake, west of Olympia, on March 21.
A necropsy determined the dog had been "aggressively sexually violated" prior to her death from asphyxiation by hanging, Thurston County Animal Services said in a statement.
On Saturday, a suspect was arrested in Grays Harbor County after the local Fox affiliate featured the case with a $25,000 reward for information.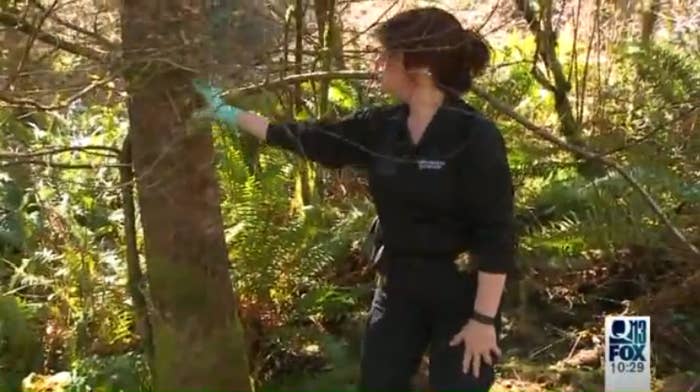 Thurston County Animal Services did not name the suspect, but said he was a "convicted felon whose criminal history includes domestic violence, burglary and controlled substance charges."
However, Thurston County jail records show James Leroy Evans, 33, was arrested Saturday on a charge of first-degree animal abuse by Animal Services and is being held without bail.

Evans' public criminal records show prior convictions for burglary and assault, among others.
Animal Services said they had learned that the name of the 3-year-old pit bull mix was Diamond and said the animal was a therapy dog to the son of one of the suspect's relatives.
"Diamond was temporarily staying with the suspect, a relative of the owner who offered to watch her while the owner found permanent housing that allowed dogs," Animal Services said. "Diamond had been living with the suspect for about four days before he allegedly raped and killed her."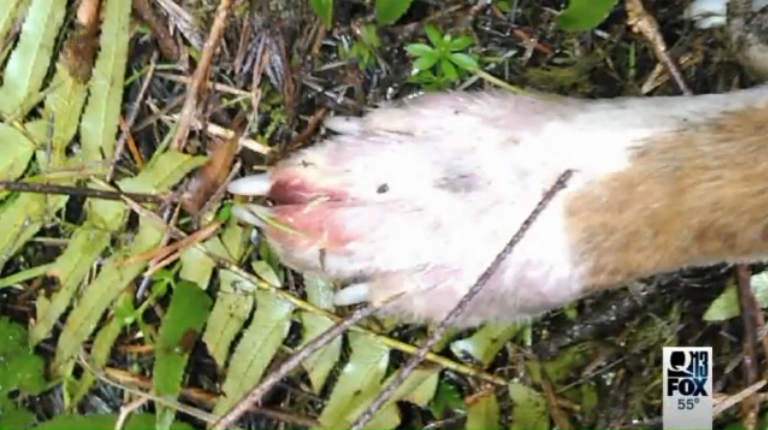 "What this man allegedly did to Diamond is unspeakable; she suffered tremendously before she died," an undercover investigator with the animal rights group Pasado's Safe Haven said. "This person is a danger to animals and people."
"This will forever be a case that is burned into my mind and my heart," she concluded. "Diamond will never be forgotten, and she will continue to drive me to pursue the monsters who abuse and neglect animals."