This is Lynne Ryan, a Chicago dental assistant, and JoJo, a 6-year-old golden retriever who serves as a comfort dog.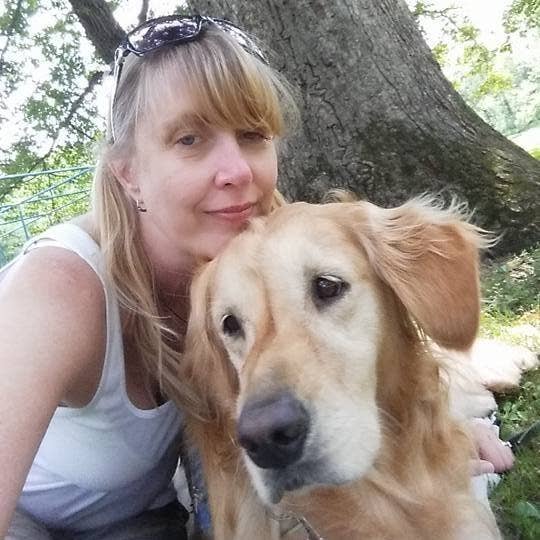 Under the auspices of a Lutheran church group, JoJo splits her time between eight different handlers, including Ryan, in order to visit nursing homes and centers for people with disabilities.
In her time as a comfort dog, she's also been sent to assist after tornados in Missouri and Illinois, and was brought in to the Sandy Hook schools in Connecticut after the 2012 mass shooting.
As a comfort dog, she's trained to provide support and affection to people in times of distress, and even wears a special vest encouraging people to pet her.
"She's a very loving and sweet dog," Ryan told BuzzFeed News. "I sometimes call her the 'Queen of the Lean' because she'll just come up to someone and if she likes them she'll just lean on them, as if to say, 'Here I am. You can pet me now.'"
A year ago, Ryan had the idea of bringing JoJo into the clinic where she's worked for more than 21 years, Pediatric Dentistry of Northbrook, to help calm nervous kids.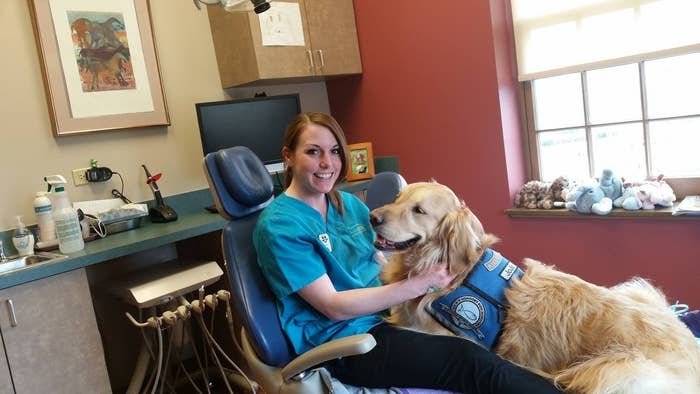 Now, once a month, JoJo comes in and sits with patients who request her. "In the past three months she's become a big hit," dental assistant Veronica Renteria told BuzzFeed News. "We now have people who call up and specifically request JoJo."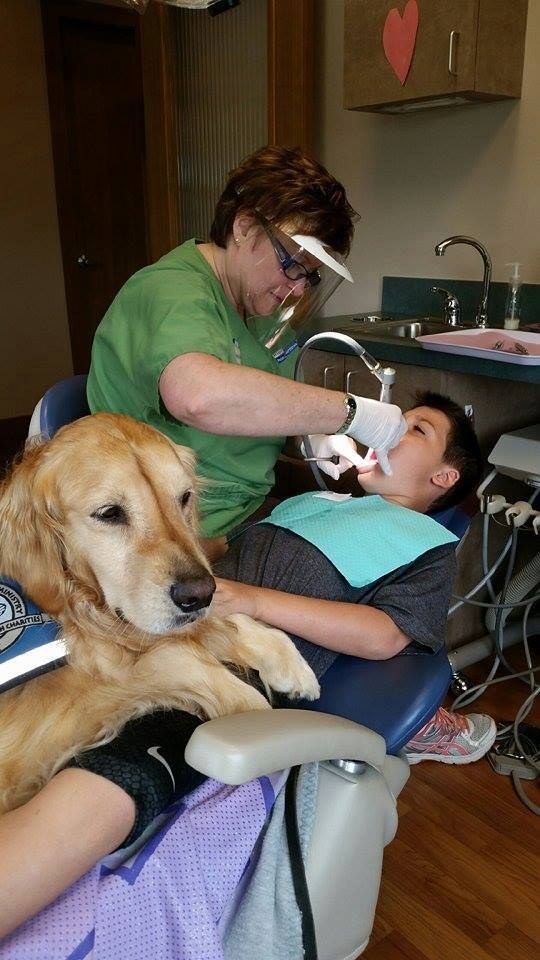 "It's very tender," Renteria said. "She's just there waiting for you. If you sit down, she'll put her head on your lap. It's quite amazing how she knows you just need that hug."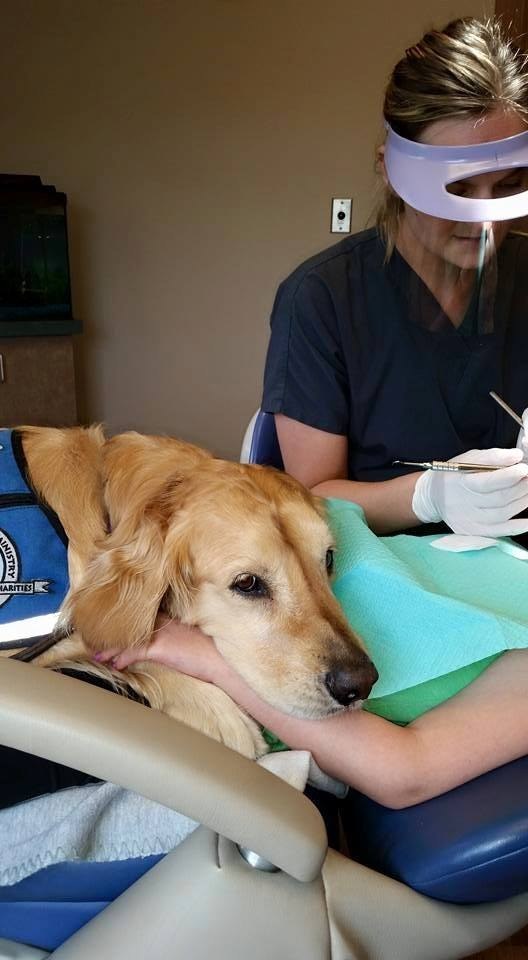 "Her paw is always available to hold," Ryan said. "One girl was having her teeth extracted and she just stroke JoJo's ears the whole time."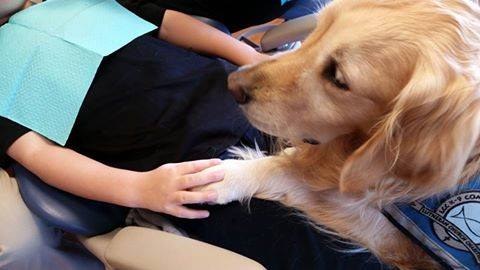 Because of her calming effect on both patients and staff, JoJo is now a much-loved member of the clinic, both ladies said.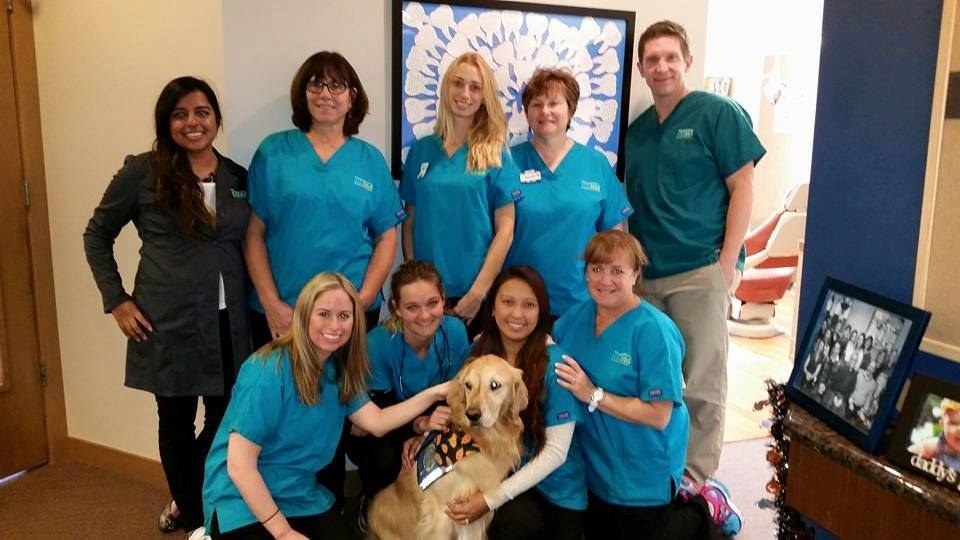 She's even listed as an official staff member on the clinic's website!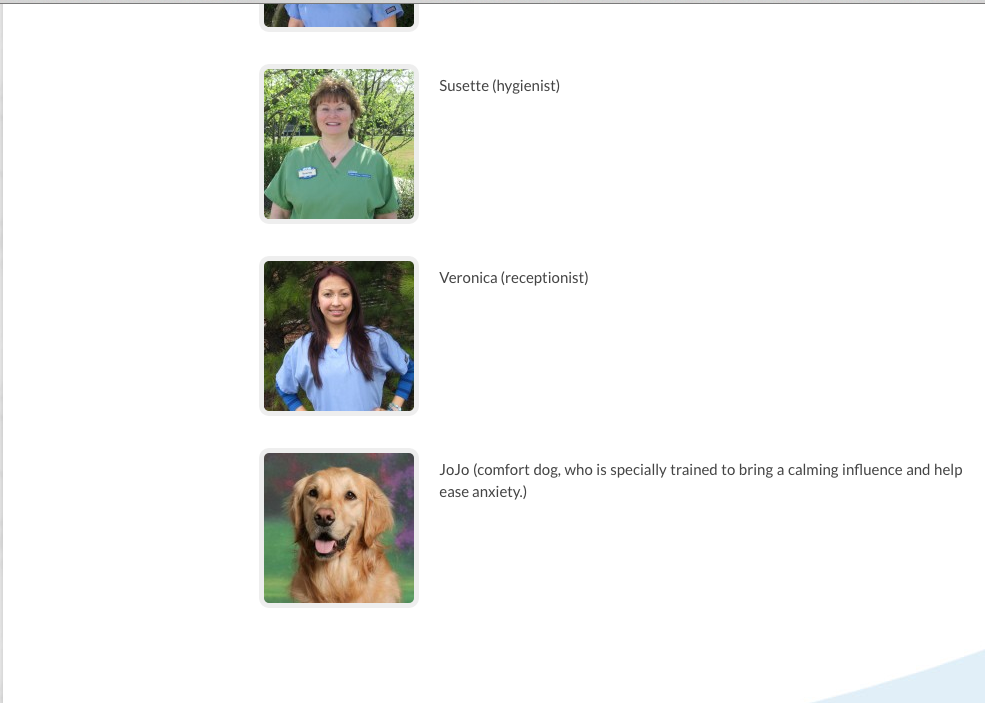 "I've just had such a positive reaction to having JoJo there," Ryan said. "The parents are like, 'Is this really happening?' They can't believe that JoJo just sits there and that their child is so still and calm through the procedure."