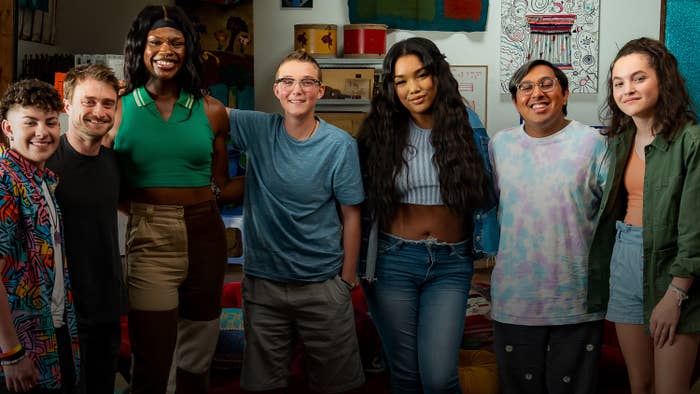 As Harry Potter author J.K. Rowling continues to make headlines around the world for her anti-transgender activism, the star of the Harry Potter films, Daniel Radcliffe, is continuing to voice his support for the transgender community, especially trans youth.
On Wednesday, LGBTQ suicide prevention nonprofit the Trevor Project announced that Radcliffe is serving as the moderator of a roundtable discussion series involving transgender and nonbinary young people. Titled Sharing Space, the first episode of the series will be released on YouTube on Friday to mark Transgender Day of Visibility.
"We listen to so many people talk about trans youth and hear them talked about so often in the news, but very rarely do we actually hear from these youth directly," Radcliffe said in a statement. "It was an absolute privilege to get to meet and listen to this incredible group of young people."
"At the end of the day, if you're going to talk about trans kids, it might be useful to actually listen to trans kids," he said.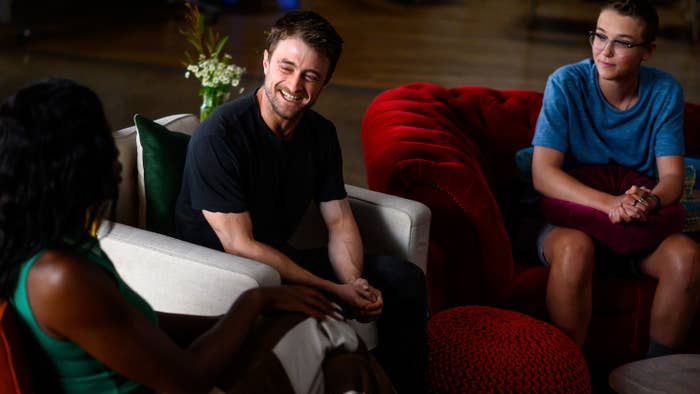 In a trailer for the first episode, Radcliffe can be seen listening to the trans and nonbinary youth discuss their identities and their hopes for respect.
"There are some people in the world who are just not trying to engage in this conversation in any good faith," Radcliffe says in the trailer. "I think a lot of the time it's just because people don't know a young trans person so there's just this, like, theoretical idea about this in their head."
This isn't the first time that Radcliffe, who has been a supporter of the Trevor Project since 2009, has stood up for trans rights. In June 2020, the actor responded, via a statement released through the Trevor Project, to comments Rowling had made on Twitter about transgender women.
"Transgender women are women," he said. "Any statement to the contrary erases the identity and dignity of transgender people and goes against all advice given by professional health care associations who have far more expertise on this subject matter than either Jo or I."
A day earlier, Rowling had sparked controversy by publicly expressing through a series of tweets some of her most anti-trans comments to that point.
In his statement, Radcliffe said his comments should not be taken as "in-fighting" between him and Rowling, adding she was "unquestionably responsible for the course" of his life.
But he said he felt "compelled" as a supporter of the Trevor Project and as a "human being" to speak out.
"To all the people who now feel that their experience of the books has been tarnished or diminished, I am deeply sorry for the pain these comments have caused you," he added. "I really hope that you don't entirely lose what was valuable in these stories to you."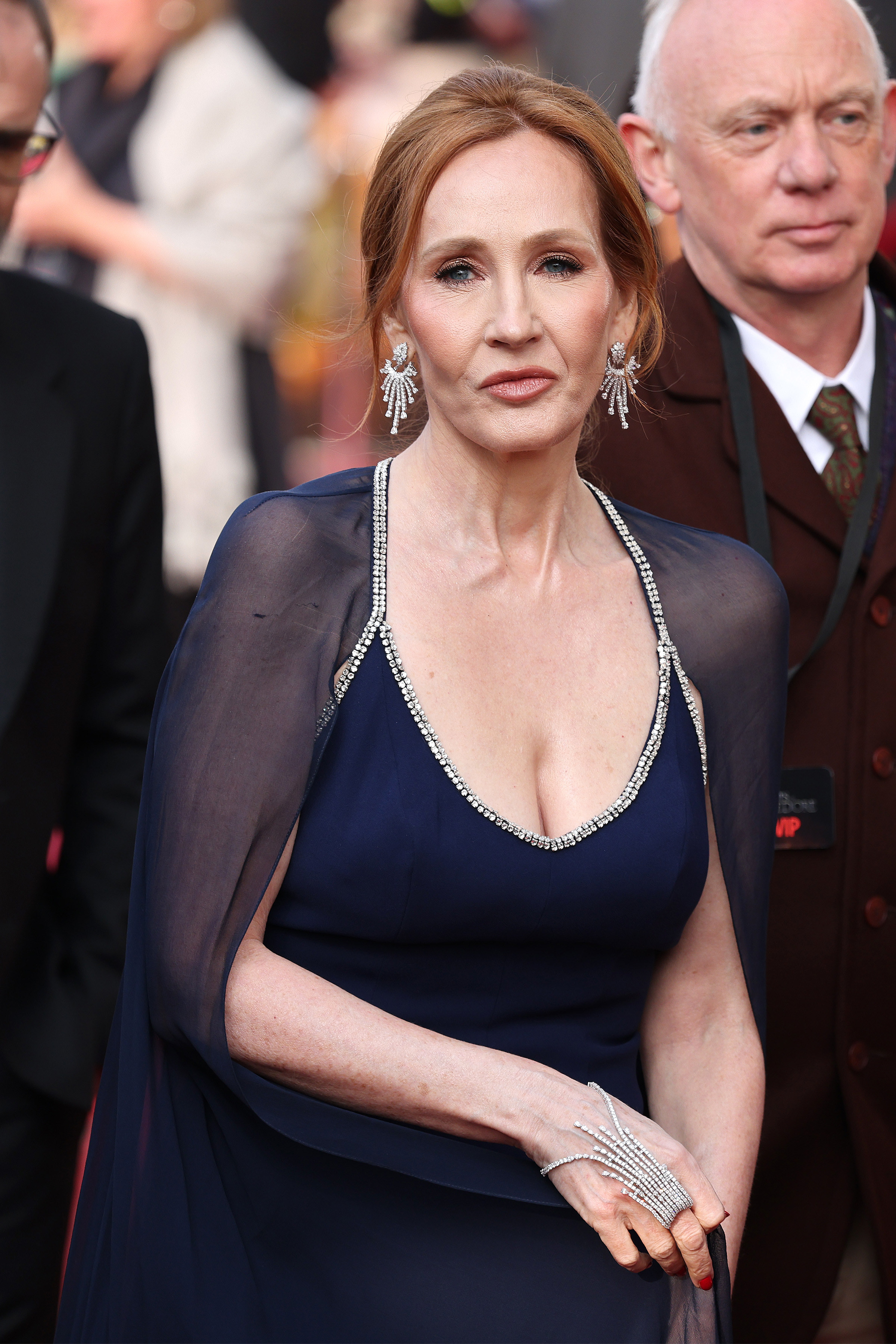 Most recently, Rowling retweeted a Twitter post that featured a pride flag having the colors of the transgender flag, as well as black and brown stripes, erased. "GET YOUR SHIT OFF OUR FLAG," read an accompanying caption.
She also spoke with a podcast called The Witch Trials of J.K. Rowling, produced by Bari Weiss's media company the Free Press, in which she criticized the transgender rights movement.
"I believe, absolutely, that there is something dangerous about this movement and that it must be challenged," she said on the podcast.
Rowling has consistently said she believes transgender women pose a threat to cisgender women in bathrooms — a longtime myth that has been weaponized against trans rights.
She said on the podcast that she doesn't care if her anti-trans activism tarnishes her legacy in the eyes of some.
"I do not walk around my house thinking about my legacy," Rowling said. "What a pompous way to live your life, walking around thinking, 'What will my legacy be?' Whatever, I'll be dead. I care about now. I care about the living."
Peer-support services are available at the Trans Lifeline. You can call the hotline at 1-877-565-8860.
If you or someone you know has experienced anti-LGBTQ violence or harassment, you can contact the National Coalition of Anti-Violence Programs hotline at 1-212-714-1141.