But, be honest, you still can't quite wrap your head around that story about Canadian Prime Minister Justin Trudeau emerging — shirtless — from a cave to surprise a vacationing family.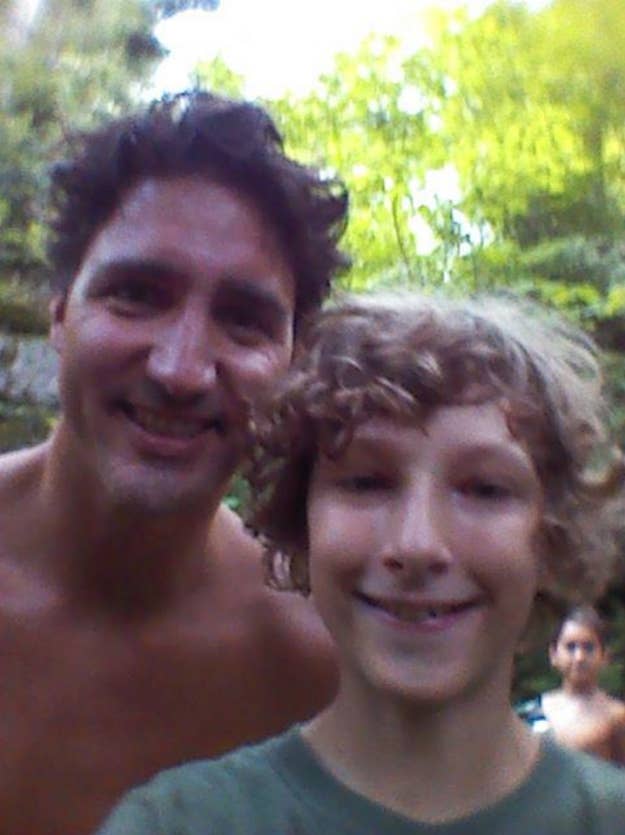 Well, for the SECOND TIME IN A WEEK, damn Justin is back at it again with the shirtless photo surprises.
Trudeau was spotted by wedding photographer Marnie Recker at a ceremony in Tofino, British Columbia.
"Justin was quickly leaving the beach at the same time the bride appeared and started coming down the stairs," she wrote on Facebook. "It was her moment and he respectfully stood aside and witnessed her walk down the aisle to her husband-to-be."
Some commenters on Facebook accused Trudeau of trying to promote himself during the bride's special moment, but Recker defended the PM.
"This photo speaks to that one tradition we have across all countries and cultures, of two people coming together to express their love," she wrote. "Justin is not a politician in this photo. He is a human being that is able to celebrate and empathize with others.
"He didn't mean to be in the photo. Fate gave him no choice and he did the only thing he could do but stand there and allow her to pass. He is looking at the camera in some of the photos because I was looking at him and smiling, sharing in the humour of the moment."
Recker did not immediately respond to a request for comment from BuzzFeed News, but she wrote on Twitter that she's now seeking to photograph Trudeau again, albeit in a more formal setting.