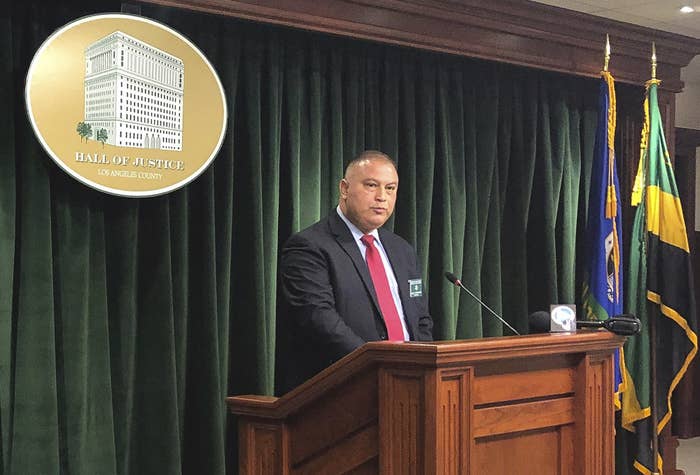 A father and his daughter kidnapped a woman from Las Vegas and drove her to California, held her captive for more than a week, and sexually assaulted her before leaving her for dead in the desert, authorities said Friday.
Stanley Alfred Lawton, 54, and Shaniya Nicole Poche-Lawton, 22, were arrested Wednesday and Thursday, respectively, by the Los Angeles County Sheriff's Department, Capt. Eduardo Hernandez said at a news conference Friday evening.
"It's a vicious case," Hernandez told reporters. "If you think about it — although I can't get into the initial kidnapping — it's at gunpoint by force. That victim is then transported across state lines [and] held in a house inside of a room for at least a week. We don't know what kind of condition she was held in. At some point, she was sexually assaulted and then left for dead."
The unnamed woman, who Hernandez said was in her forties, was discovered by military officers doing a routine patrol near Edwards Air Force Base in the Mojave Desert on Wednesday.
"She was reported to be cold and suffered from the elements being out in the area, so she was transported to a local hospital," Hernandez said.
He added, "We don't know exactly how long she'd been out there or when she was dumped. She was a little disorientated."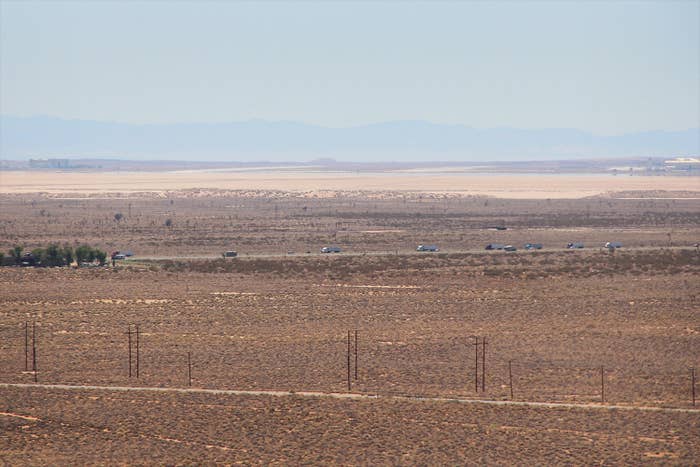 The victim, who evidently knew the two suspects, was kidnapped at gunpoint and held in the father's house in Palmdale, California, said Hernandez.
He added that there was no ransom. He said he could not say why she was kidnapped and ultimately released.
"At this point, it doesn't seem to point to any type of revenge," he said. "I can't get into this specifics of it because there's still a lot of stuff that we need to vet out."
Jail records show the father is being held at the Twin Towers Correctional Facility in Los Angeles with bail set at $4.5 million. His daughter is being held on $1 million bail at the Century Regional Detention Facility, which is also in Los Angeles. Both are due to appear in court Nov. 12. No attorneys are listed for the pair. (In a news release, the sheriff's department spelled the father's and daughter's names as "Lautin" and "Poach Lautin," respectively. However, the pair were booked into jail using the other spelling.)
Hernandez said the victim was fortunate to have survived the ordeal: "It was very fortunate, because, even though it hasn't been really, really cold, after being held in a room for so long and then being just left there [in the desert] with no food, no water... Part of the fact she was found was just during a routine check, so she's very lucky to be alive."