People Are Rushing To Buy El Chapo's Flamboyant Shirts
Look out, Fashion Police.
The photo evidence released of Penn in super serious reporter mode shaking El Chapo's hand was amazing in itself, but not quite as incredible as the festive shirt the gangster was wearing.
The brand behind the rather loud button-down is Barabas, a Los Angeles-based mens retailer known for its distinctive shirts.
Sandra Mancia, a store manager in downtown L.A., told BuzzFeed News the shirts are selling like crazy.
"People are calling every minute," she said, estimating more than a thousand had been sold or ordered.
The company's website also crashed on Tuesday amid a flurry of visitors to the Barabas site.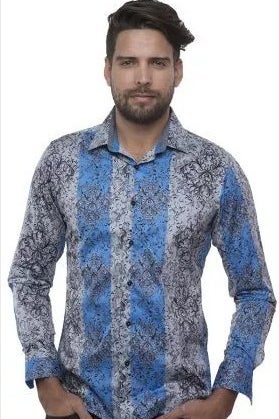 El Chapo seems to be a fan of the brand, too: he has also worn this "Crazy Paisley" shirt, described as "definitely one to wear on a night on the town."
Let's hope El Chapo looks equally as vibrant in his orange prison shirt.