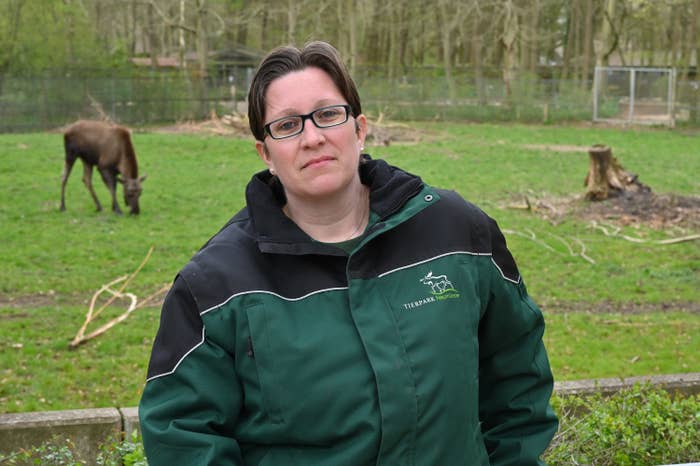 The journalists at BuzzFeed News are proud to bring you trustworthy and relevant reporting about the coronavirus. To help keep this news free, become a member and sign up for our newsletter, Outbreak Today.
A zoo in Germany made international headlines on Wednesday after its director said staff may be forced to feed some of the park's animals to other animals as they confront possible financial ruin as a result of the coronavirus pandemic.
Tierpark Neumünster, which sits between Hamburg and the Danish border in Germany's north, has been closed to paying guests since March 15 as a result of a government order to shut down non-essential businesses in the country.

Director Verena Kaspari told the German Press Agency (DPA) and the Die Welt newspaper that as her zoo struggles to feed its roughly 700 animals amid the financial fallout they have drawn up emergency plans that involve some tough decisions.
"If — and this is really the worst, worst case of all — if I no longer have any money to buy feed, or if it should happen that my feed supplier is no longer able to deliver due to new restrictions, then I would slaughter animals to feed other animals," she said.
Representatives from the zoo did not respond to a request for comment, but a spokesperson confirmed Kaspari's comments to the New York Times. The spokesperson also told the newspaper that the zoo's 12-foot-tall polar bar, Vitus, would sit at the top of the proverbial food chain and be spared.
Kaspari told German public broadcaster Deutsche Welle that endangered animals would not be killed, but that any goats and deer would be first on the slaughter list.
"It's a worst-case scenario," she said. "We don't see it getting that way yet, but we have to think of it early enough."
Other animals at the zoo, according to its website, include alpacas, dingoes, deer, lynxes, seals, reindeer, wildcats, turtles, and chinchillas.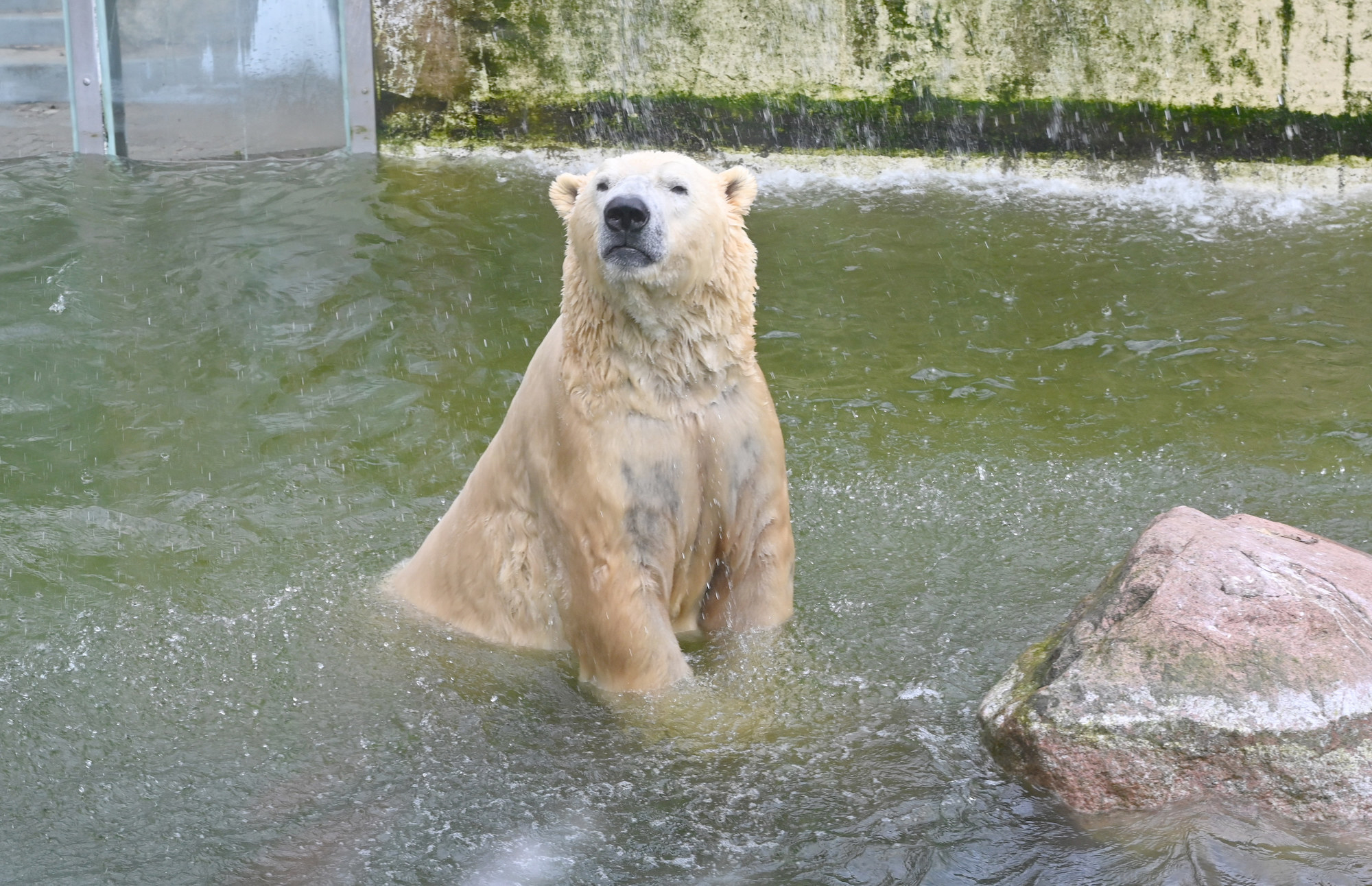 Germany's Association of Zoological Gardens, of which the Neumünster zoo is a member, clarified on Twitter that they did not support the idea.
"The proposal expressed by one animal park to kill animals because of financial losses due to the coronavirus does not represent our association's opinion," the group tweeted. "We are working on financial solutions to support our zoos until they're allowed to open their gates again."
On March 31, the association called for a government bailout of more than $100 million for its 56 member zoos in Germany. "Unlike other facilities, we cannot simply shut down our farm," Leipzig zoo director and association president Jörg Junhold said in a statement. "Our animals still have to be fed and cared for."
A zoo director in Hanover told German magazine Der Spiegel it costs more than $68,000 a day to run the zoo, but the park currently has no income.
Jan Philipp Albrecht, the environment minister for the state of Schleswig-Holstein, in which the Neumünster zoo sits, said the emergency slaughtering of zoo animals should not happen, noting that federal and state aid was available.
Kaspari said her zoo had applied for government assistance, but had received nothing so far and was relying solely on donations.

Germany currently has more than 130,000 confirmed cases of the coronavirus, but there have been around 3,600 deaths in the country — a comparatively lower rate than countries with the same rate of infections. Germany and the UK both recorded their first cases on the same day in January, but Chancellor Angela Merkel moved quickly to scale up testing and contact tracing.
[Read more: The Coronavirus Hit Germany And The UK Just Days Apart But The Countries Have Responded Differently. Here's How]
While zoos in the US are also feeling economic pressure as a result of the coronavirus, Dan Ashe, president and CEO of the Association of Zoos and Aquariums (AZA), told BuzzFeed News he was confident that member zoos were still taking good care of their animals.

"While all AZA members are currently operating under severe economic stress, none is in a position where animal care is compromised," he said.
"If a similar situation [as the Neumünster zoo] were to occur at an AZA-accredited facility, I am confident AZA and its members would find a way to provide assistance," he said, "including by moving any animals the facility could not care for."
Kaspari, the Neumünster zoo director, said moving animals was also an option at her zoo, although that was easier for some animals than other larger predators, like Vitus the polar bear.
"If things get really tough here and the zoo has to be dismantled, I can't just put it in a box and transport it somewhere else," she said.

Kaspari doesn't believe her team will be forced to carry out its worst-case scenario because other animal parks have offered to send fish and meat to feed her zoo's predators should it come to it.
But, Kaspari noted, the slaughter of some animals to feed others is standard practice at zoos around the world.
"We have carnivorous animals," she said, "so that's nothing new."