This is 17-year-old Carson Haase. She just started her senior year at Brandon Valley High in South Dakota.
Students have been dressing in costumes this week for homecoming. On Monday, the theme was inspired by salad dressings — so freshmen and sophomores wore beach gear for "Thousand Island Dressing," and juniors and seniors donned cowboy/cowgirl looks for "Ranch Day."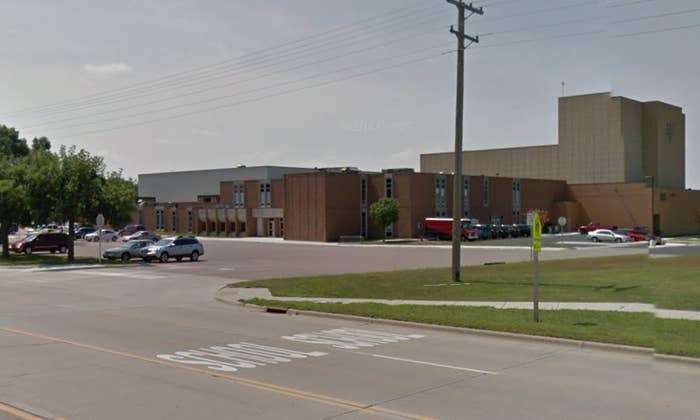 But Carson is a little more creative than some. So while all of her classmates turned up to school wearing denim overalls and plaid shirts...
...she took the theme a bit more literally.

Yep. She went as a literal bottle of ranch dressing. "I just thought it would be funny," she told BuzzFeed News.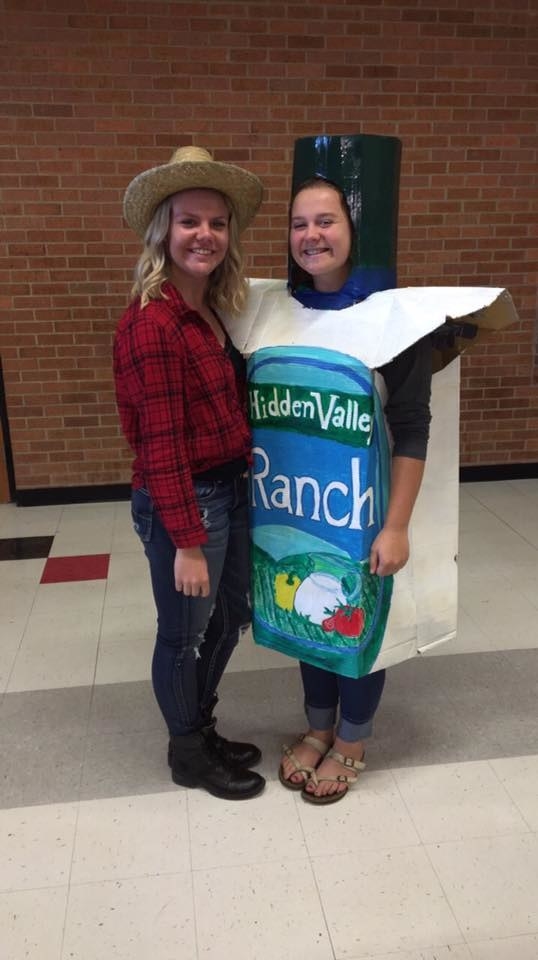 She mentioned the idea as a joke while brainstorming costumes with friends. Then her buddy's dad arrived with a big cardboard box and said, "Here you go. You can wear this." A costume was born.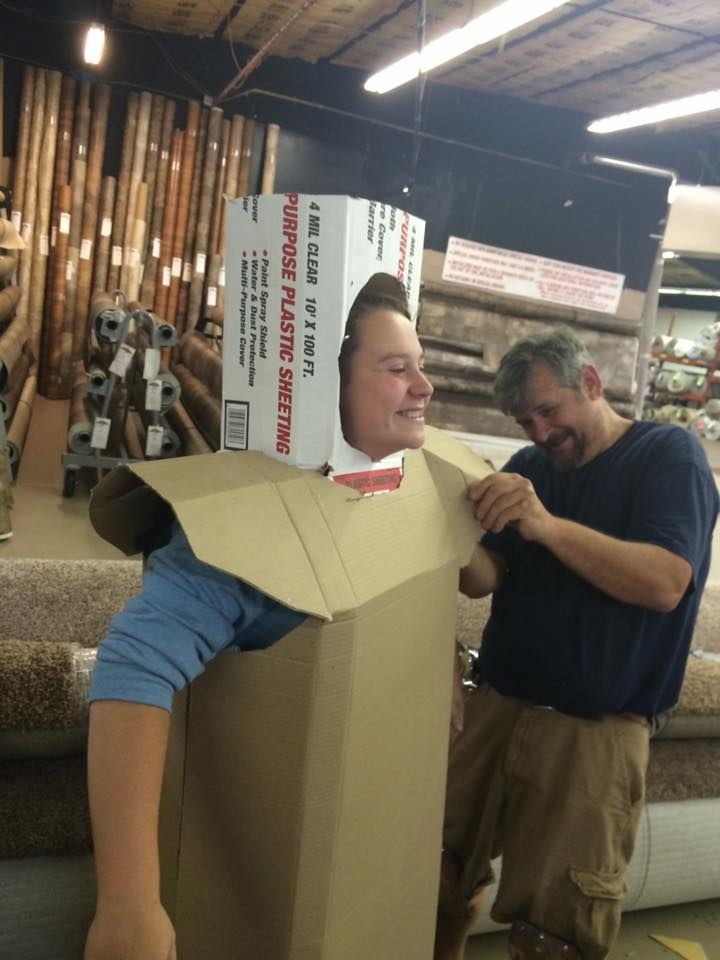 Carson's friend, Siri Wollmann, then helped her paint the costume. "She held a ranch bottle in front of her face for probably a good three hours," Carson said.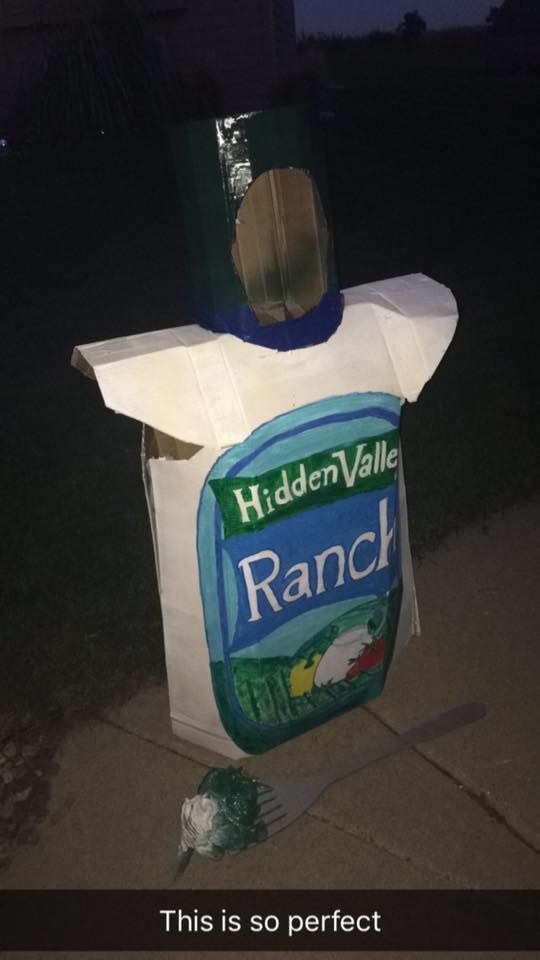 When Monday started, Carson admitted to being a little worried about how her classmates would react. "I was really nervous about what people would say because I knew I'd be the only one dressed like that," she said.
But she said the suicide of close friend Brittany Corcoran in March made her realize she needed to be brave and have the courage to be her true, funny self.
"She was a great person and made everyone realize that you should take the moment and live in it, because you don't have very long to do so," Carson said.
Of course, the costume was a hit, and Carson was asked to pose for photos throughout the day.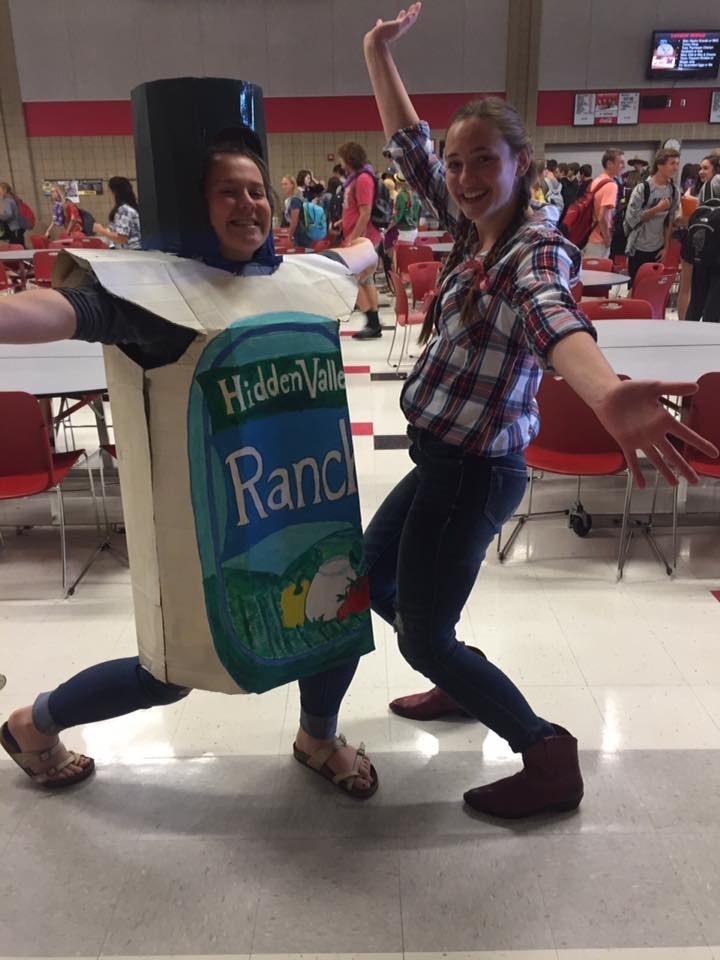 Then Carson shared one photo on Twitter and it immediately went viral.
A bunch of popular meme accounts picked up the photos and Carson became internet-famous. "It wasn't until it blew up on Twitter and Facebook that everyone at school was like, 'Oh my god. You're ranch girl!'" she said.
"I'm from a small town in South Dakota, but now I'm famous for dressing like a ranch bottle," she said. "I think that's hilarious."