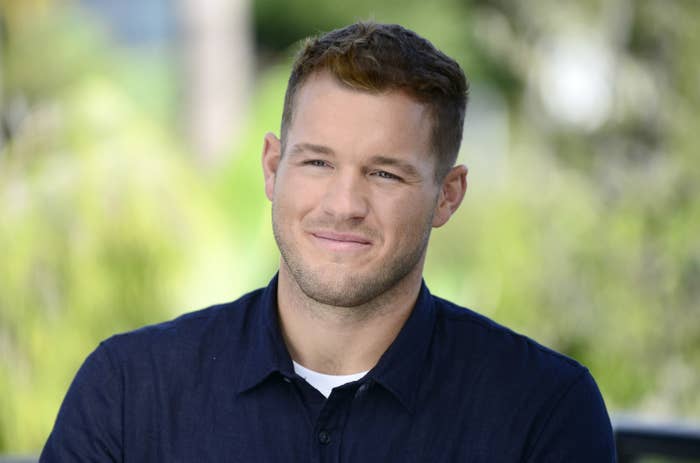 The Bachelor star Colton Underwood has revealed in a new interview with Variety that he only decided to publicly come out as gay last month after being blackmailed.
Underwood announced his sexuality in an April 14 Good Morning America interview, telling host Robin Roberts that he had done a lot of self-reflection during the pandemic.
"[The pandemic] probably made a lot of people look themselves in the mirror and figure out who they are and what they've been running from or what they've been putting off in their lives," he said. "And, for me, I've ran from myself for a long time — I've hated myself for a long time."
"I'm gay, and I came to terms with that earlier this year and have been processing it," he said.

But what he didn't tell GMA was that he didn't make the decision to come out entirely on his own terms.
In an interview with Variety published on Wednesday, Underwood said that last year he had visited a Los Angeles spa whose clientele is mostly gay men.
Underwood, whose virginity was widely promoted when he appeared on The Bachelor in 2019, insisted he was at the spa "just to look" and that he "should have never been there."
But after visiting the spa, he said he received an email from an anonymous source who claimed to have taken nude photographs of Underwood at the venue.
Terrified of being outed, he forwarded the email to his publicist and began having an honest conversation about his sexuality.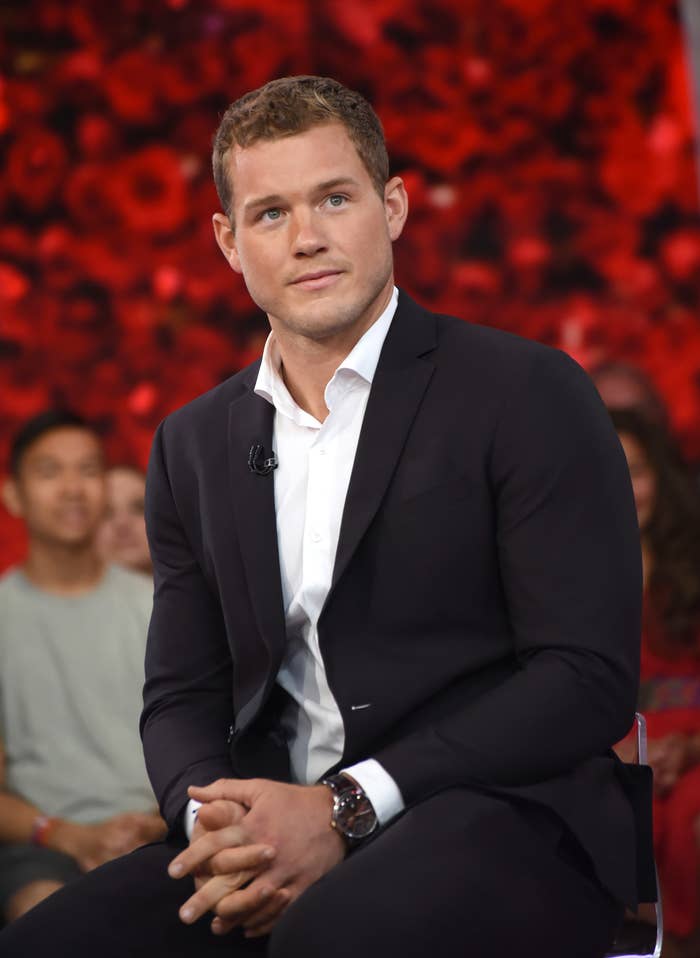 Underwood talked in great detail with Variety about the shame he felt while questioning his sexuality as a religious teenager in a conservative Midwest family.
He said he'd secretly rented Brokeback Mountain using a friend's Blockbuster video card to hide it from his family, but that his father had once discovered gay porn in his browser history.
"By the time I realized that I was gay, I didn't want to be gay," he said.
He also revealed that he had hooked up with men, but not had sex with a man, prior to first appearing on The Bachelorette in 2018. He'd also used the gay dating app Grindr under an alias.
"I remember feeling so guilty, like 'What the hell am I doing?'" Underwood said. "It was my first time letting myself even go there, so much so that I was like, 'I need The Bachelorette in my life, so I could be straight.'"
In the full Variety interview, Underwood also discussed his relationship with ex-girlfriend Cassie Randolph, who won his season of The Bachelor but later filed and then dropped a restraining order against him.
Underwood apologized to Randolph in the interview but insisted he was never physically abusive to her.
Instead, he described feeling tormented during their relationship because he knew deep down he was gay.
"I never want people to think that I'm coming out to change the narrative, or to brush over and not take responsibility for my actions, and now that I have this gay life that I don't have to address my past as a straight man," Underwood said.

Read the full interview with Variety here.