Stephen Colbert's Monologue On The Oregon Shootings Was Powerful And Moving
"We change nothing and we pretend that it won't happen again."
At the top his show on Friday night, Stephen Colbert put the laughs on hold for a few minutes to share some powerful thoughts on Thursday's shooting at an Oregon community college, in which nine people were killed.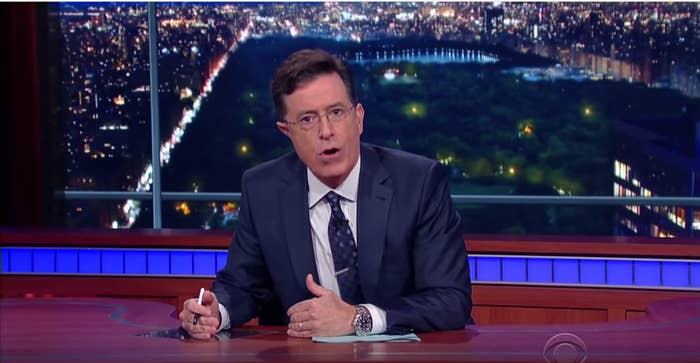 Saying he wanted to talk about the act of pretending, Colbert said he didn't know how to start his show given the tragedy.
"I can't pretend that it didn't happen," he said. "I also can't pretend to know what to do to prevent what happened yesterday all the times it has happened before."
But he said he felt pretending was "part of the problem."
Although he said he wasn't sure what action should be taken, he said he did know that "one of the definitions of insanity is changing nothing and then pretending that something will change."