She may have lost the presidency to Donald Trump, but Hillary Clinton has bested him at one of the things he loves most: Twitter.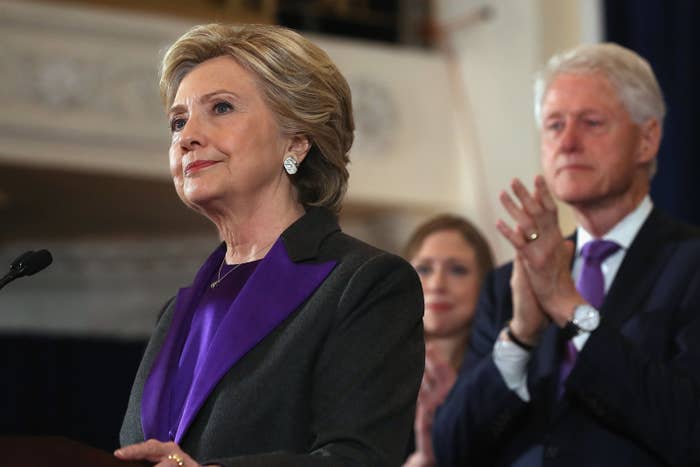 During her concession speech on Nov. 9, Clinton addressed one comment directly to young girls: "To all of the little girls who are watching this, never doubt that you are valuable and powerful and deserving of every chance and opportunity in the world to pursue and achieve your own dreams."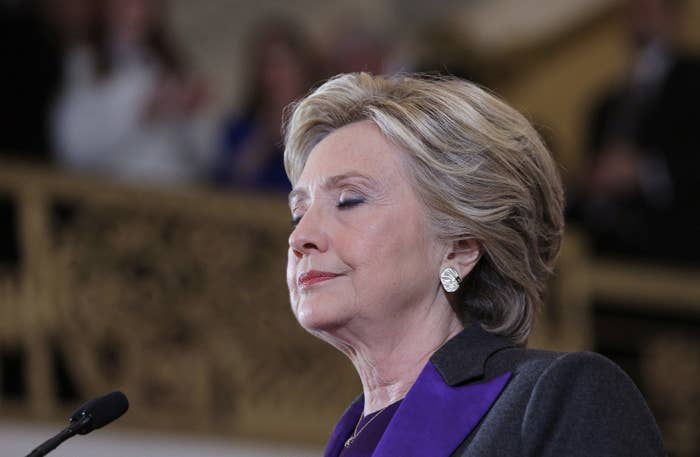 When her campaign staffers tweeted it, it exploded online and has since become the most shared US tweet of 2016.
It is also the third-most shared tweet of the year overall, behind this one from Spanish YouTuber El Rubius and a tweet Harry Styles wrote on his 22nd birthday, quoting a line from his former girlfriend Taylor Swift.
In addition to her quote above, Clinton also scored the second-most shared political tweet of the year, with this clapback to Trump.
Trump's top tweet, which was the third most-shared political tweet of the year, came when he rallied supporters on Election Day.
And this Obama-Biden/BFF goals tweet came in at No. 4.
Another fun fact: Even though this famous Obama tweet was from 2012, it was the seventh-most shared tweet of this year.
Here were the top trends in news and politics for 2016:
# #Election2016
# Brexit
# #Blacklivesmatter
# #LoveisLove
# #PrayforOrlando
# Alton Sterling
# #InternationalWomensDay
# Panama Papers
# #PrayforNice
# Turkey
And the top trends globally: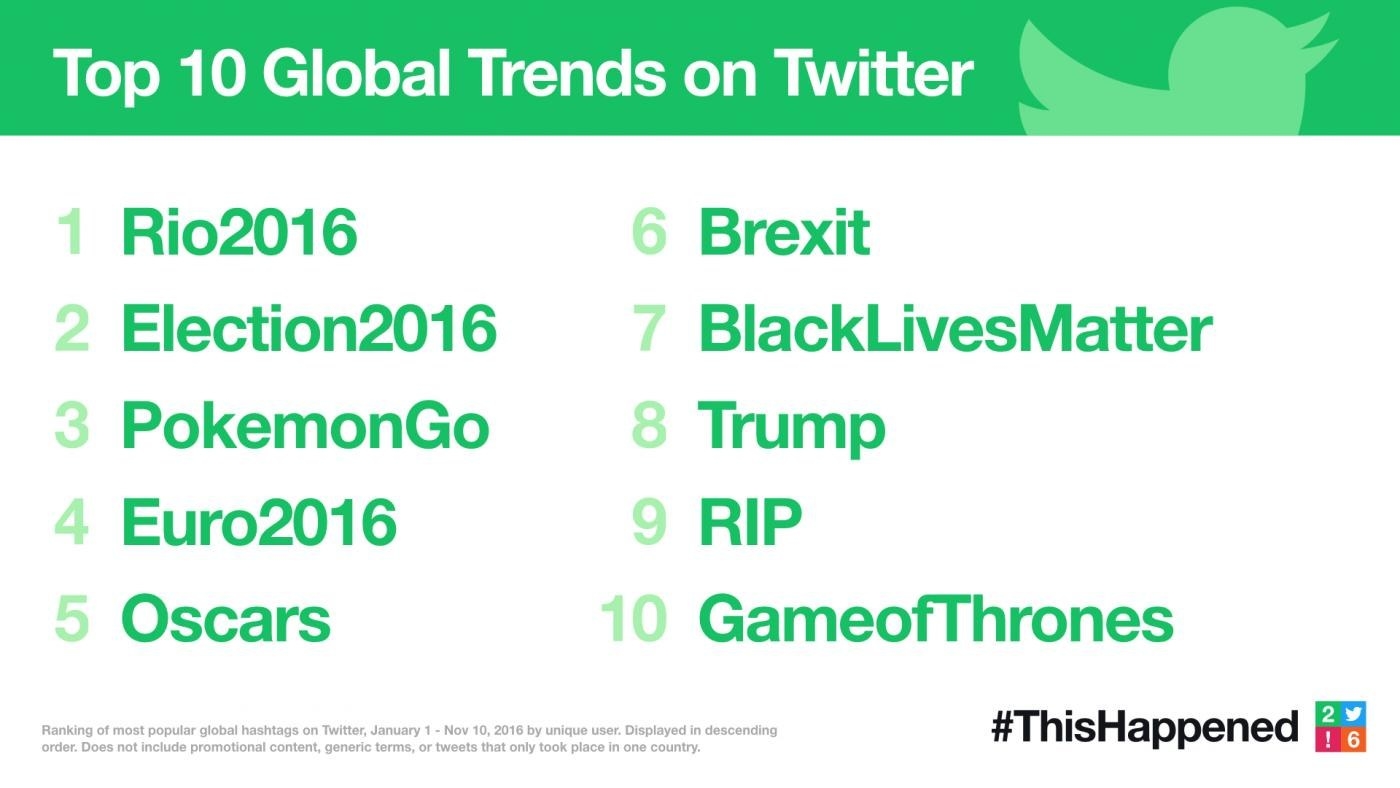 You can watch Twitter's year-in-review video here: