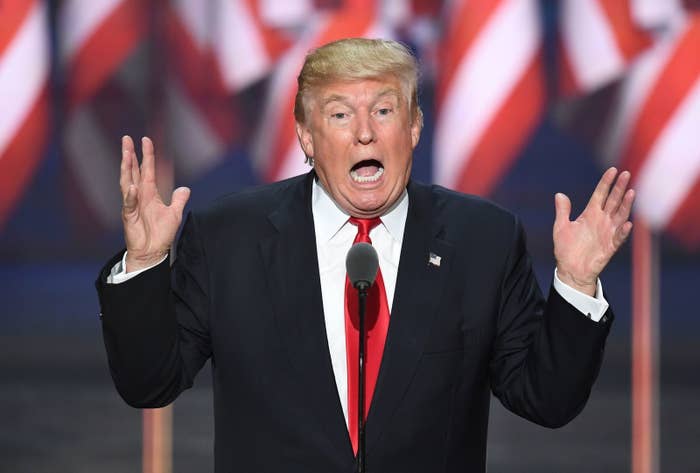 Russian figures are secretly maneuvering to damage the Democratic party and assist Donald Trump presidential chances, Hillary Clinton's campaign manager said Sunday.
Speaking to CNN's Jake Tapper, Robby Mook said he was "disturbed" by the publication of hacked Democratic National Committee emails on the eve of the party's Philadelphia convention, scheduled to begin Monday.
Prior to the publication of the more than 19,000 emails on Wikileaks on Friday, the DNC said in June that its servers had been breached by Russian hackers. Some of the published emails show DNC staffers criticizing the presidential campaign of Sen. Bernie Sanders.
"Experts are telling us that Russian state actors broke into the DNC, stole these emails, and other experts are now saying that the Russians are releasing these emails for the purpose of actually helping Donald Trump," Mook said on CNN.
"I don't think it's coincidental that these e-mails were released on the eve of our convention here, and that's disturbing, and I think we need to be concerned about that."
"If the Russians in fact had these emails, I don't think it's very coincidental that they are being released at this time to create maximum damage on Hillary Clinton and to help Donald Trump."
Mook also said "pro-Russian" changes were made to the Republican Party platform at last week's conservative convention.
"We saw [Trump] talking about how NATO shouldn't intervene to defend...our Eastern European allies if they are attacked by Russia," he added.
"If you put all this together, it's a disturbing picture and I think voters need to reflect on that," he said.
Mook said the assertion was not necessarily his own, but said rather that "a number of experts are asserting this."
"I think we need to get to the bottom of these facts, but that is what experts are telling us," he said.
Mook repeated the claims on ABC's This Week program.
Donald Trump's campaign, however, dismissed the claims as absurd.
Speaking with Tapper after Mook's interview, Donald Trump Jr., the candidate's oldest son, criticized the Clinton campaign manager for not making the claims himself, but rather relying on "experts."
"It's disgusting. It's so phony," he said.
"I can't think of bigger lies, but that exactly goes to show you what the DNC and what the Clinton camp will do. They will lie and do anything to win."
"I don't mind a fair fight, but these lies and the perpetuating of that kind of nonsense to try to gain political capital is just outrageous and [Mook] should be ashamed of himself.
"If a Republican did that they'd be calling for people to bring out the electric chair," Trump Jr. said.
Speaking on ABC, Trump campaign manager Paul Manafort also said the claims were a "pure obfuscation on the part of the Clinton campaign."
Manafort has spent much of his recent career working for pro-Russian forces in Ukraine, and doing complex deals for an oligarch with close ties to President Vladimir Putin.