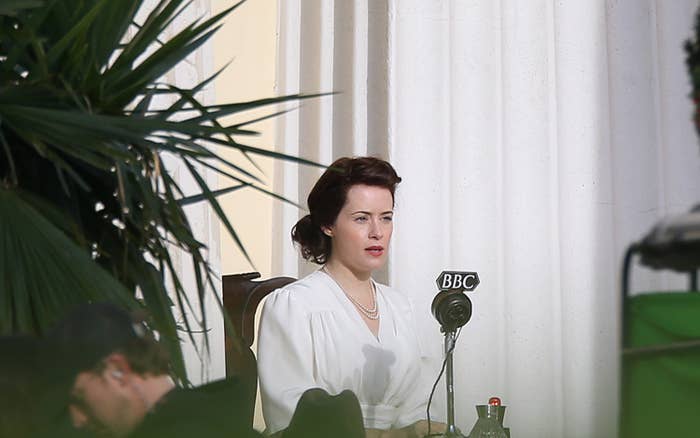 If you've been devouring Season 3 of The Crown but a tiny part of you has been missing Claire Foy as the original actor who played Queen Elizabeth in the Netflix series, then we have some good news for you.
Season 4 of the period drama is currently being filmed, and a photographer has snapped a picture of Foy returning to the role that made her an international star.
Representatives for Netflix told BuzzFeed News they couldn't confirm anything, but it appears the scene is a flashback to a speech Elizabeth gave to mark her 21st birthday.
On April 21, 1947, while on a tour of South Africa with her parents and younger sister, Princess Margaret, the then-Princess Elizabeth dedicated her life to the service of the Commonwealth.
"I declare before you all that my whole life whether it be long or short shall be devoted to your service and the service of our great imperial family to which we all belong," she famously said.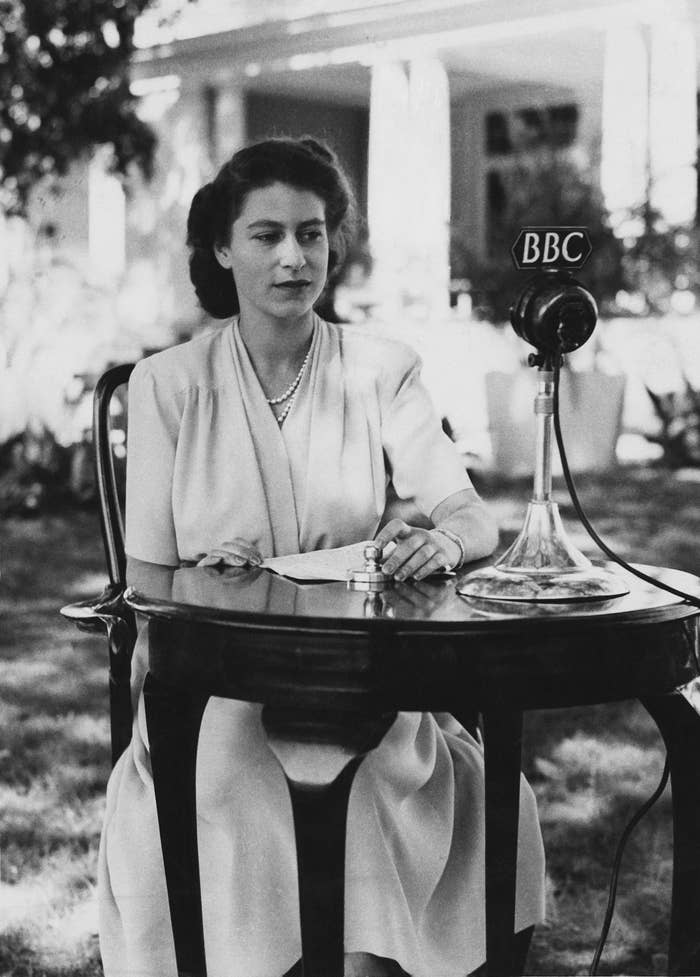 Although Oscar-winner Olivia Colman has taken over as the British monarch in Seasons 3 and 4 of the show, fans shouldn't be too surprised to see Foy make a return.
Creator Peter Morgan famously decided to have a new set of actors portray the main characters every two seasons to better reflect the royal subjects as they age.
But while Colman is doing a tremendous job as the older Elizabeth, seeing her in a flashback pretending to be a 21-year-old Elizabeth might be a step too far.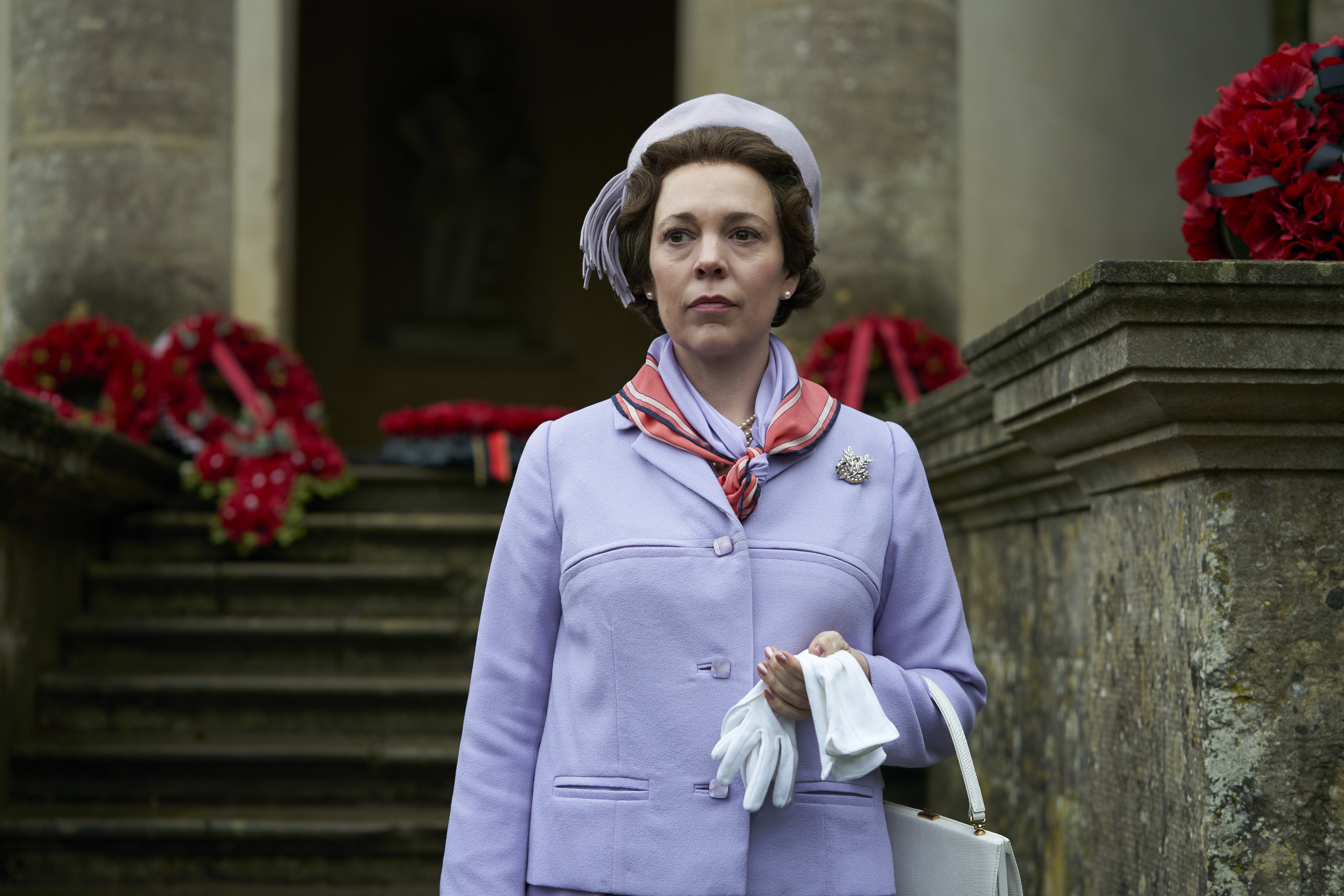 Foy's profile was seen briefly in the first episode of Season 3, "Olding," as Colman made her debut as Elizabeth by reviewing a new postage stamp design with her face on it.
"Age is rarely kind to anyone," says Colman as the Queen, looking at a picture of the young Foy and herself now. "Nothing one can do about it. One just has to get on with it."
This third season has also seen one of the actors from Seasons 1 and 2 return in a flashback: Pip Torrens could be seen as royal private secretary Tommy Lascelles lecturing the young princesses in the show's second episode.
John Lithgow also returned as prime minister Winston Churchill for a brief cameo in the first episode of Season 3. However, this was not a flashback and involved him having a scene with Colman's Queen Elizabeth on his deathbed.
Season 4 of The Crown is expected to cover the 1980s, with Gillian Anderson cast as Margaret Thatcher and newcomer Emma Corrin cast as a young Lady Diana Spencer, aka Princess Diana.