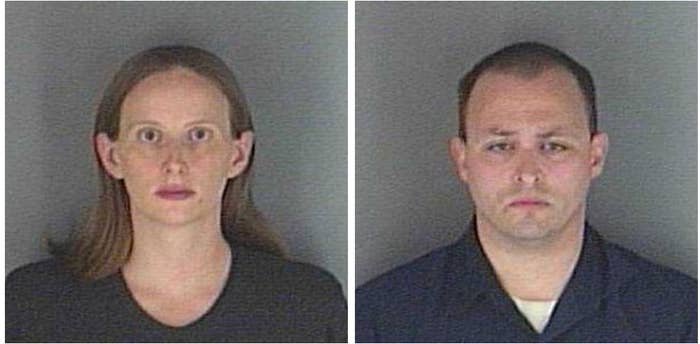 A city councilman in Topeka, Kansas, resigned Wednesday after being charged last year with allegedly abusing one of his 16 children.
The charges of child abuse and torture against Jonathan Schumm and his wife, Allison, made national headlines last November. One of the couple's 16 children had entered the Schumm household after they won a custody case against a pair of lesbians, Lisa and Tesa Hines. Activists had highlighted the case as evidence that Kansas officials had engaged in a "witch hunt" against LGBT couples looking to adopt or foster children in the state.
In October last year, Jonathan Schumm was alleged to have taken a 12-year-old into a bedroom, before whipping him with a metal belt, lacerating the child's eye. He then allegedly strangled the child, before threatening to kill him.
Schumm and his wife were charged in November with aggravated battery or knowingly using a weapon to cause grievous bodily harm, disfigurement, or death; abusing a child or torturing or cruelly beating a child under 18; and four counts of endangering a child.
Elected in April 2015, Schumm announced at a Tuesday evening council meeting he would formally leave office at noon on Wednesday, according to the Topeka Capital-Journal.
Schumm said the decision was made for family reasons, but also to honor an agreement he said he had reached with the local district attorney. In November, the Shawnee County District Attorney had filed two motions to have Schumm removed or suspended from the city council due to the charges against him.
The district attorney told the Capital-Journal on Wednesday the couple had been had been approved for diversion, a system where first-time offenders have charges dropped in exchange for completing a set of requirements.