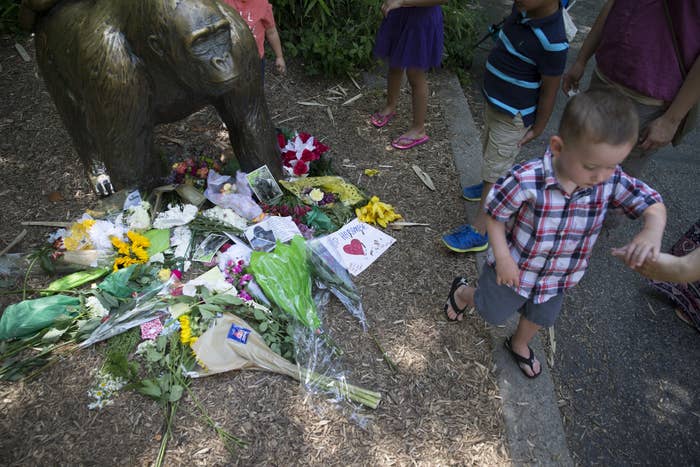 The family of a 3-year-old boy who fell into a Cincinnati zoo's gorilla enclosure, prompting workers to fatally shoot a male gorilla to protect the child, said it will not accept donations from supporters and asks all contributions to be sent to the zoo.
"We are ... very appreciative for the expressions of concern and support that have been sent to us," the family said in a statement to BuzzFeed News. "Some have offered money to the family, which we do not want and will not accept. If anyone wishes to make a gift, we recommend a donation to the Cincinnati Zoo in Harambe's name."
The death of Harambe the gorilla on Saturday has attracted international attention, with many criticizing the zoo for its decision to kill the animal.
The boy's parents have also been heavily criticized after the child was able to crawl under a railing and through wires before falling into the exhibit's moat.
Police in Cincinnati said Tuesday they launched a review "regarding the actions of the parents/family that led up to the incident."
Officers said their investigation does not concern the operation or safety of the zoo itself.
Police have asked witnesses and those with video recordings of the incident to contact authorities.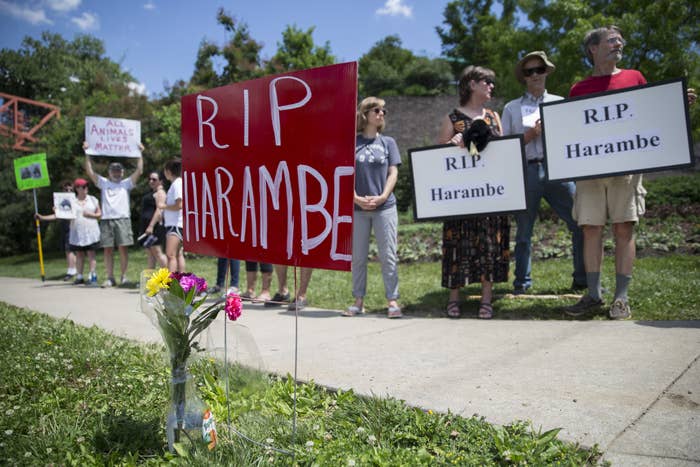 The boy and his family have not been officially identified by authorities or the zoo. But said in a statement released on Sunday the family said they understand it "was a very difficult decision for [zoo officials to shoot the animal], and that they are grieving the loss of their gorilla."
The zoo on Monday defended the decision by staff to shoot the animal, saying the child's life was in danger.
"We're the ones who took this loss and we made a very difficult call in handling it," zoo director Thane Maynard told reporters.
UPDATE
The boy's age has been changed from 4-years-old to 3-years-old based on new information from the Cincinnati Police Department.