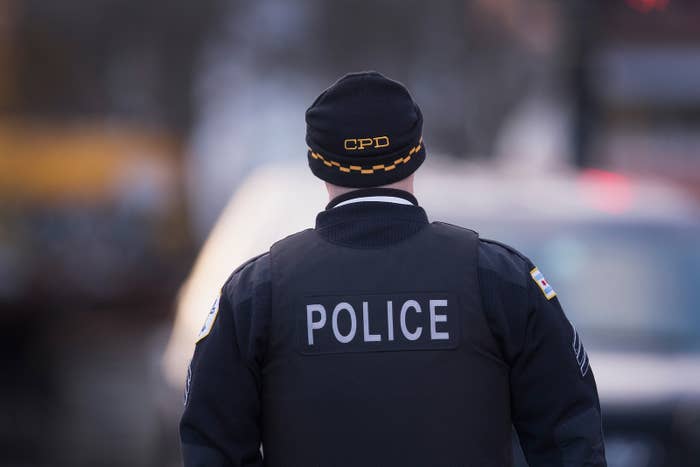 The Chicago Police Department has launched an internal investigation after recordings emerged of racial slurs, including the n-word, being used over dispatch radio.
In an audio recording published by DNAInfo Chicago, a man can can be heard saying "typical fucking n*****s" over the police frequency. The comment was made after others on the frequency were joking about the love life of one of the women on the radio dispatch.
"Find out what radio that comment came from," a man then says.
"You know, we don't get radio numbers, but I'm already hollering for my supervisor," a woman says.
"Black lives matter, my ass, you fucking n****r," a man is then heard saying.
According to DNAInfo, the comment was made on Saturday morning, roughly 12 hrs after Donald Trump's decision to cancel a rally in Chicago amid heavy protests.
It was not clear whether the man who made the slurs was a police officer.
In a statement to BuzzFeed News, a Chicago police spokesperson said they were aware of the "inappropriate transmission."
"The statements made are absolutely unacceptable and Superintendent Escalante has ordered an immediate internal affairs investigation into this incident," the statement read. "Should the investigation reveal that a member of the Police Department made the statements, he will be immediately suspended and disciplinary proceedings will be launched."

National attention turned to Chicago's police department in the wake of its handling of the October 2014 police shooting of Laquan McDonald. The black teenager's death prompted large protests and rocked Mayor Rahm Emanuel's administration, leading to the ousting of the police chief. It also triggered an investigation by the Justice Department.