A school bus carrying two dozen students rolled down an embankment and crashed into a home in Charlotte, North Carolina, on Tuesday morning.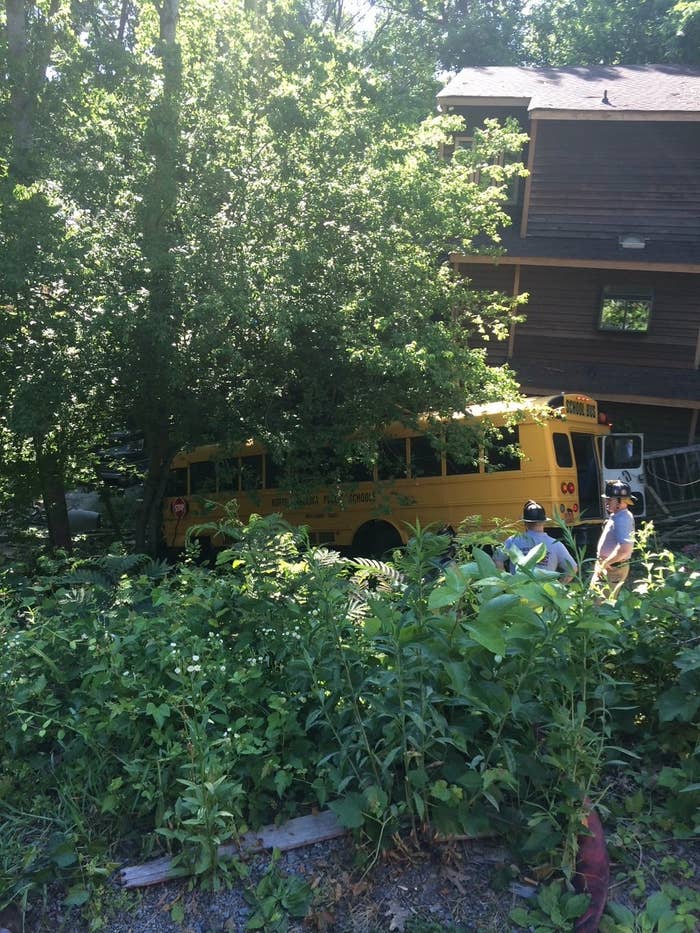 Mecklenburg Emergency Medical Services Agency representatives said 14 students and the adult female bus driver received injuries that were not life-threatening in the crash.
The bus was en route to a local middle school when the accident happened. Emergency crews arrived on the scene within four minutes, officials said.
Photos from the scene showed the crushed front section of the bus resting against a tree after crashing into the deck of a home, as well as damage to the rear of one other vehicle.
"The bus driver had blood all down her face, and she was just screaming for us to get out of the bus because there was smoke coming from the front of the bus," student Zachery Ennett told local station WSOC. "I was really scared. I thought it was going to explode or something."
Fire officials remained on the scene to ensure the structural integrity of the house.
The homeowner was in the house at the time of the crash but was not injured, WSOC reported.