This is Jason Frost and Brandon Key, two longtime friends who spent their Saturday morning fishing on the Warrior River in Alabama.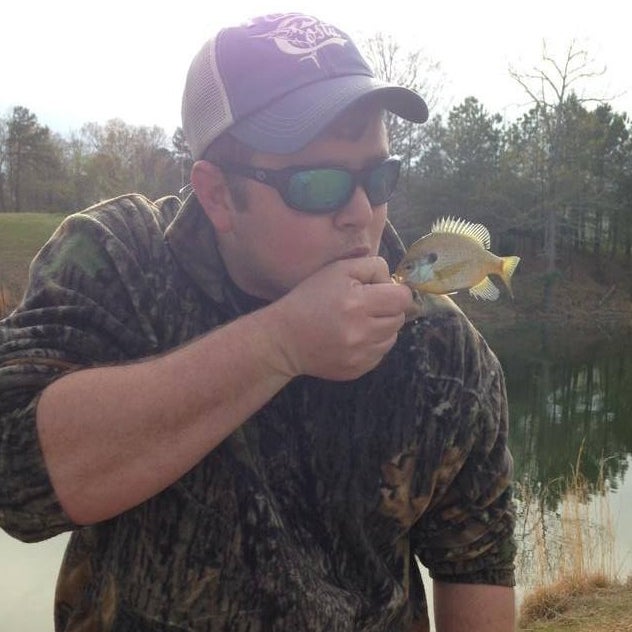 "We were sitting there, fishing, facing the bank, and then behind us we hear a splash," Frost told BuzzFeed News. "I thought it was a fish jumping out of the water. I turned around and saw something swimming in the water – and then we heard it meow."
Frost pulled the kitten to safety and the relieved little kitty began exploring the boat, meowing contently.
"This is by far the craziest thing I've ever seen," Frost said. "Nobody I've spoken to has ever seen anything like it. Nobody even knew cats could swim."
But as Frost pulled the first cat to safety, Key heard ANOTHER splash and soon saw a second kitty desperately making its way to the boat.
"There were no houses for miles," Frost said. "Somebody probably dropped them off there in the middle of the night. They were so desperate they swam all the way out to us and almost jumped in the boat."
When they got back to dry land, a family with two young daughters quickly became enamored with the kitties and offered to adopt them.
But not before the two guys dried the cats off, gave them some water to drink, and spent some quality time with the felines on their boat.
"They played with us all day," Frost said. "They were loving on us and people went by and thought we were these crazy people who took their cats fishing."