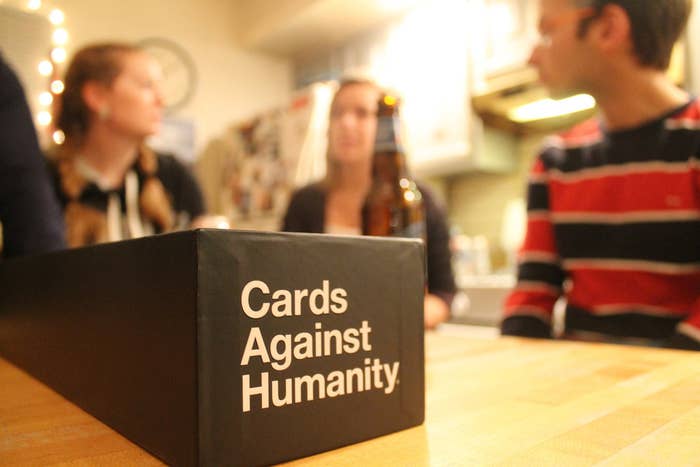 At least seven staff members of an Ohio news channel were fired earlier this week after reportedly playing the risqué game Cards Against Humanity at the station.
Those dismissed included two news anchors and a meteorologist.
WTOL-Channel 11 has also listed job ads for a news producer and three content specialists after the incident, which reportedly occurred over the New Year's weekend.
Station General Manager Brian Lorenzen declined to comment on the dismissals to BuzzFeed News, but referred to a statement he gave to the Toledo Blade, which first reported the story.
"WTOL takes seriously its employment policies and our obligation to provide an environment in which all employees are treated with respect and dignity," he said. "As a result, WTOL had to take personnel actions this week related to several employees. Due to personnel matters being involved, we cannot comment further."
For the uninitiated, the card game is best thought of as an adults-only version of Mad Libs, requiring participants to complete phrases using offensive and profane cards.
One of those dismissed, news anchor Ali Bradley, told BuzzFeed News she had been advised not to comment.
However, on her Facebook page she liked numerous messages from supporters that referenced the card game and "political correctness."
On Thursday, she also tweeted a bitmoji of herself "dropping the mic."
Meterologist Kimberly Newman has tweeted her thanks to supporters after her Facebook page was also inundated with people critical of the station's decision.