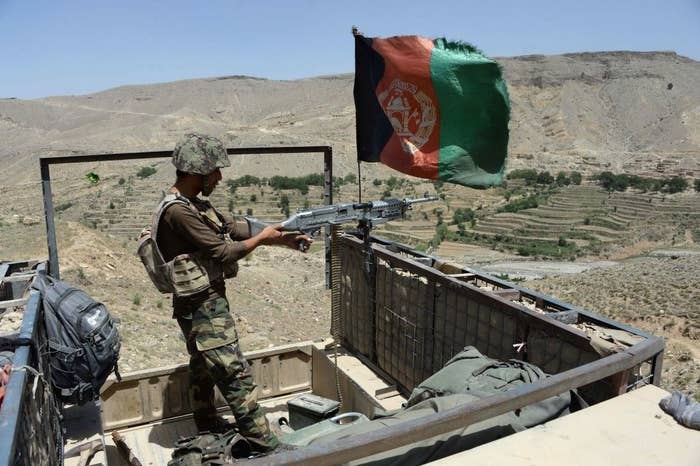 For the second weekend in a row, US soldiers serving in Afghanistan have come under fire from the a member of the local troops they are there to help.
At around 2 p.m. Saturday, an Afghan soldier opened fire on members of the NATO Resolute Support mission at Camp Shaheen in Mazar-e Sharif in the country's north.
Seven US soldiers were wounded in the so-called "insider attack" and evacuated for medical treatment, Resolute Support officials said in a statement on Twitter.
Earlier reports suggested US soldiers had been killed, but officials said that was not the case.
One Afghan soldier was killed and another wounded, but officials did not specify if one of these soldiers was the attacker.
"The incident is currently under investigation," the statement read.
It comes exactly one week after three US soldiers were killed in the country's eastern Nangarhar province by an Afghan soldier in an attack that was claimed by the Taliban.
Militants plan so-called green-on-blue attacks in order to destabilize trust between Western service members and local soldiers, but they can also stem from local soldiers lashing out due to personal grievances.
"We have an enemy who is actively trying to drive a wedge between us," Resolute Support officials tweeted on Saturday. "We will not be deterred, the NATO-Afghan partnership is strong."