California Man Beaten By Sheriffs After Horse Chase Receives Huge Settlement
Francis Pusock will get $650,000 after news cameras filmed sheriffs beating him —even though it appeared he surrendered.
A man who was filmed being beaten by sheriff deputies in California after fleeing on horseback earlier this month will receive a $650,000 payout, county officials said Tuesday.
A news helicopter captured the moment Francis Pusock, 30, was thrown from his horse on April 9 near the San Bernardino National Forest before being kicked and punched repeatedly by deputies despite appearing to have surrendered.
"The sole purpose of this agreement for both parties is to avoid the costs involved in litigation," said Board of Supervisors Chairman James Ramos in a statement. "This agreement is a fair outcome for everyone involved, including the taxpayers."
San Bernardino County has not been forced to admit any wrongdoing under the terms of the settlement agreement, which was approved by county supervisors on Tuesday and Pusok's attorney on Friday.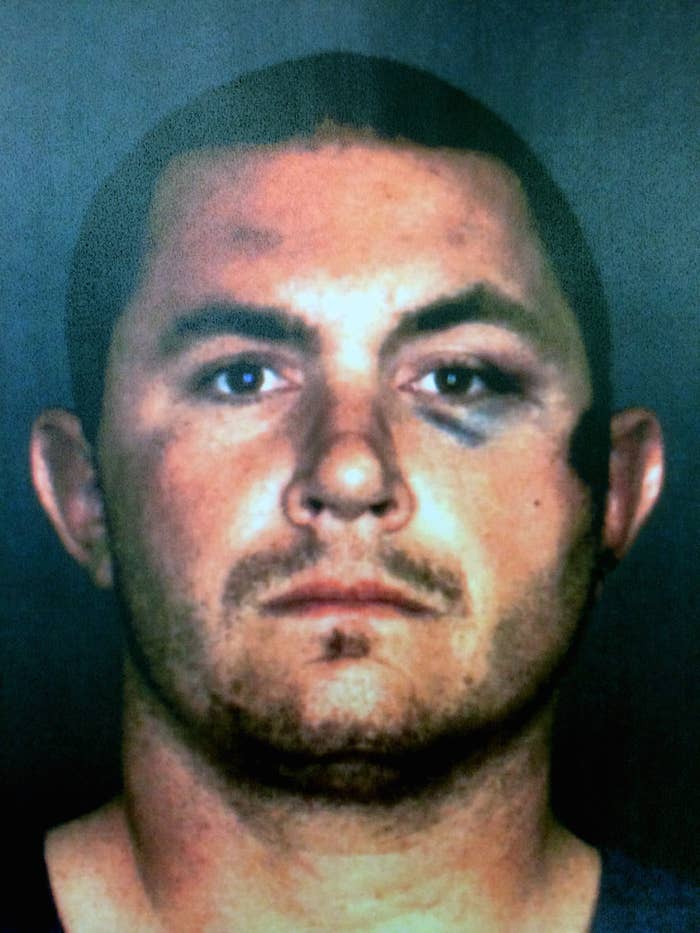 The incident occurred after Pusok fled a home in Apple Valley when deputies attempted to serve a search warrant related to identify theft, according to the sheriff's office. After abandoning his car, Pusok allegedly then stole a horse to make his getaway.
When he was thrown from the animal in rugged terrain, police attempted to use a Taser on Pusok — but it was ineffective because of his loose clothing, the sheriff's office said. It was then that the news helicopter filmed the deputies repeatedly striking the suspect.
The sheriff's office said Pusok was treated in hospital for "minor injuries consisting of abrasions and bruising." He was subsequently charged with felony evading, theft of a horse, possession of stolen property, an an active warrant for reckless driving.
On April 10, the sheriff's office placed 10 deputies on administrative leave after launching an investigation into the use of force.
"The video surrounding this arrest is disturbing and I have ordered an internal investigation be conducted immediately," said Sheriff John McMahon in an April 9 statement. "In addition, members of the Specialized Investigation Detail are responding to conduct the criminal investigation."
Pusok has previously faced multiple counts of resisting arrest or being aggressive toward officers, having been arrested at least six times in recent years, according to the Los Angeles Times.
"Everyone keeps asking, 'Why did he run?'" Sharon Brunner, an attorney for Pusok, told the Los Angeles Times. "[He] saw the police and knew it was going to be bad, and it was."