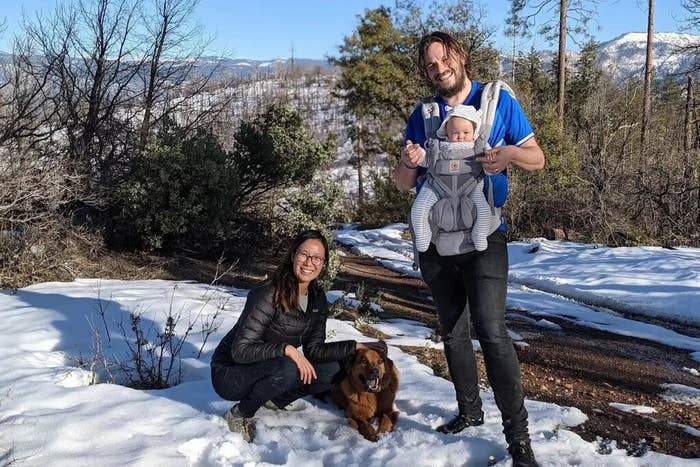 When the bodies of Ellen Chung, John Gerrish, 1-year-old daughter Miju, and family dog Oski were found on a central California hiking trail Aug. 17, investigators were stumped.
Discovered in a small valley called the Devil's Gulch, their remains showed no obvious wounds or signs of trauma — no indication that an animal or another person was to blame.
Had it been a lightning strike? A release of carbon monoxide or other gases from nearby abandoned mines? Exposure to cyanide? Suicide?
One by one, all of these theories were ruled out.
For two months, the deaths remained a mystery.
But on Thursday, sheriff's deputies in Mariposa, a small mountain town east of San Jose that serves as a gateway to the Sierra National Forest and Yosemite National Park, announced they had finally identified the cause: heat.
Sheriff Jeremy Briese told reporters they had determined the family died of hyperthermia and possible dehydration due to excessive heat.
Hyperthermia is an abnormally high body temperature brought on by the failure of heat-regulating mechanisms in the body due to environmental conditions, according to the National Institutes of Health.
The cause of death for the dog was still being determined but was believed to be the same, according to Briese.
"This is an unfortunate and tragic event due to the weather," Briese said.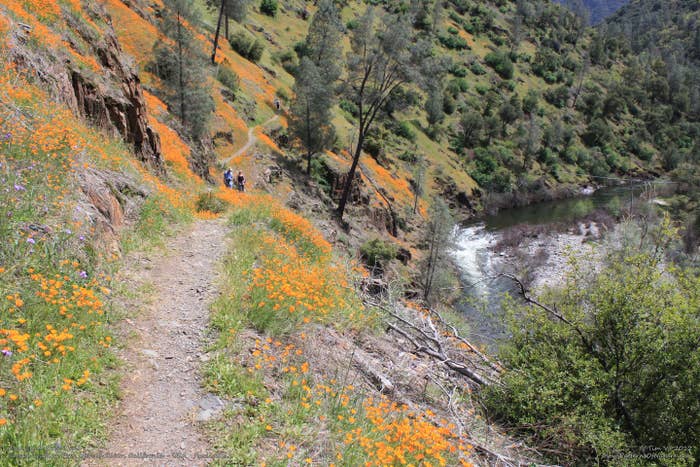 The Gerrish/Chung family was reported missing late on Aug. 16 after British-born Gerrish, a 45-year-old who'd previously worked as a software engineer at Google, failed to log on for his new job at Snapchat.
A nanny scheduled to look after Miju that day said nobody had answered the door.
Chung, 30, was a yoga instructor who was studying to be a therapist. The couple had moved from San Francisco to Mariposa last year during the pandemic to give their young family more space. They'd purchased multiple properties in the area, including one near the Hite Cove Trail from where they first set out.
The bodies were discovered by search teams around 11 a.m. the next day on a zigzagging section of adjoining trail about 1.6 miles from the family's truck.
It's believed they had set out two days earlier, on the morning of Aug. 15, and had walked more than 5 miles prior to their deaths.
"They probably went to just venture out, so it wouldn't have been like an extreme hike of any sort," family friend Steve Jeffe previously told the San Francisco Chronicle. "It was probably just kind of, since they lived near the trailhead, 'Let's take a look at these things.'"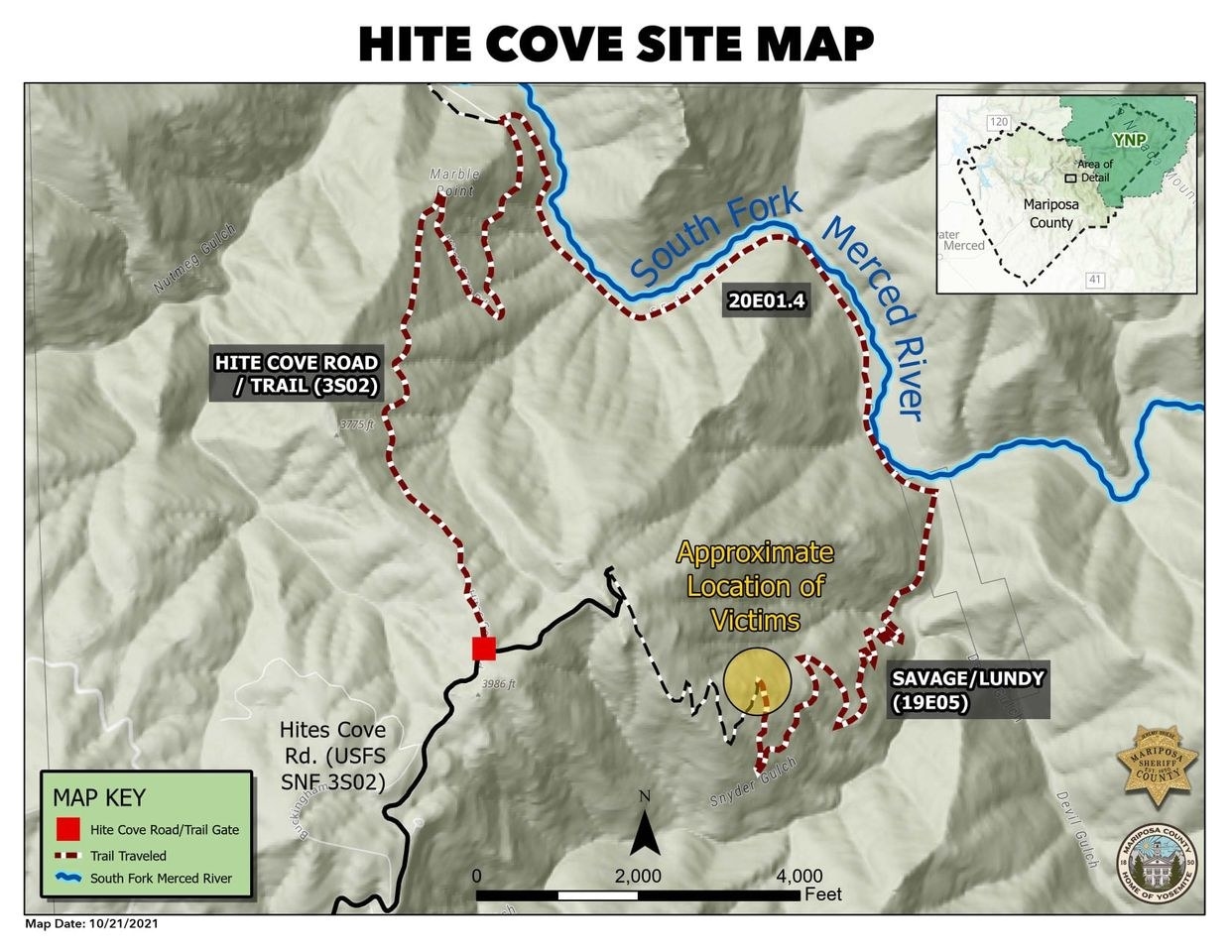 The couple were experienced hikers who once went backpacking in the Himalayas, but a 2018 wildfire had burned off most vegetation in the area where they died, leaving little shade.
When the family first set out, temperatures were already in the 70s, but as they descended in elevation the temperature rose accordingly, climbing to a peak of 107 to 109 degrees Fahrenheit.
Briese described the trail as "very deceptive" because when viewed online, as Gerrish had done the night before setting out, the steep changes in elevation are not apparent.
The couple were only carrying one 85-ounce container of water and there was no evidence they had ingested any water from a nearby river.
Investigators had found high levels of a deadly toxin produced by blue-green algae in the river, but Briese said they did not believe it was a factor.
Algae experts told BuzzFeed News the amount recorded in the river water would not be enough to kill adults so quickly, unless they consumed a staggering amount.
"You would drown before you drank enough water," UC Santa Cruz ocean sciences professor Raphael Kudela told BuzzFeed News.
Federal authorities in Washington, DC, are also working to crack into Gerrish's phone in order to glean more information, such as whether he had tried to call for help.
At Tuesday's press conference, a sheriff's office spokesperson read out a statement from relatives of the family.
"The loss of a close relative is a pain almost beyond words. When that loss is multiplied by four — and one of that four is a baby of just one years old — then that pain is indescribable," the family said. "Some questions have been answered and we will use this information as a way of helping us come to terms with the situation. However, the question of why can never be answered and will remain with us."