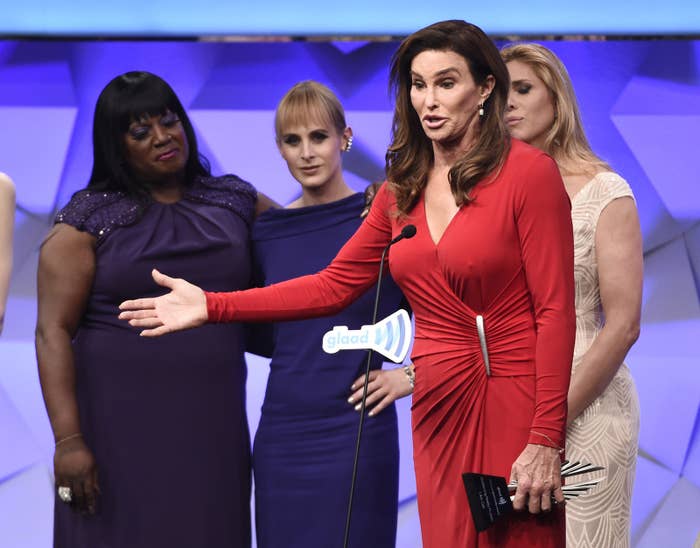 The country's most famous transgender woman, Caitlyn Jenner, will appear in the next season of the award-winning series Transparent, the show's creator revealed Saturday.
Speaking to the Associated Press at the GLAAD Media Awards in Los Angeles, executive producer Jill Soloway said it was a "dream come true" to have Jenner appear on the show, which streams on Amazon.
"We are all part of the same community. A lot of the transwomen who work on our show are also in her show, I Am Cait," Soloway said. "Lots of crossover. Lots of friends."
Soloway didn't reveal any information about the role Jenner will play in the show, but said she'll begin filming her scenes next week.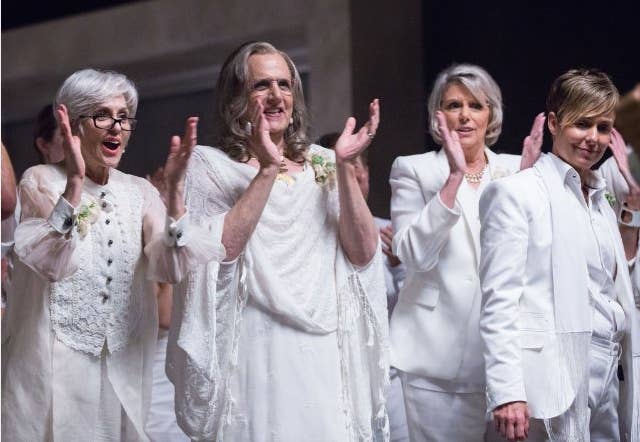 Both Transparent and Jenner were honored at the GLAAD ceremony, which recognizes LGBT representation in the entertainment industry.
Jenner's reality show tied with I Am Jazz for Outstanding Reality Program, while Transparent won Outstanding Comedy Series.
In her emotional acceptance speech, Jenner thanked her trans friends on her show for providing her with support.
"I know when we finished Season 2 I was literally crying because I just couldn't, I couldn't stand going through life with all you girls around," she said.