This is the BuzzFeed HQ building in Manhattan. It's a nice enough place to work. They give you free snacks.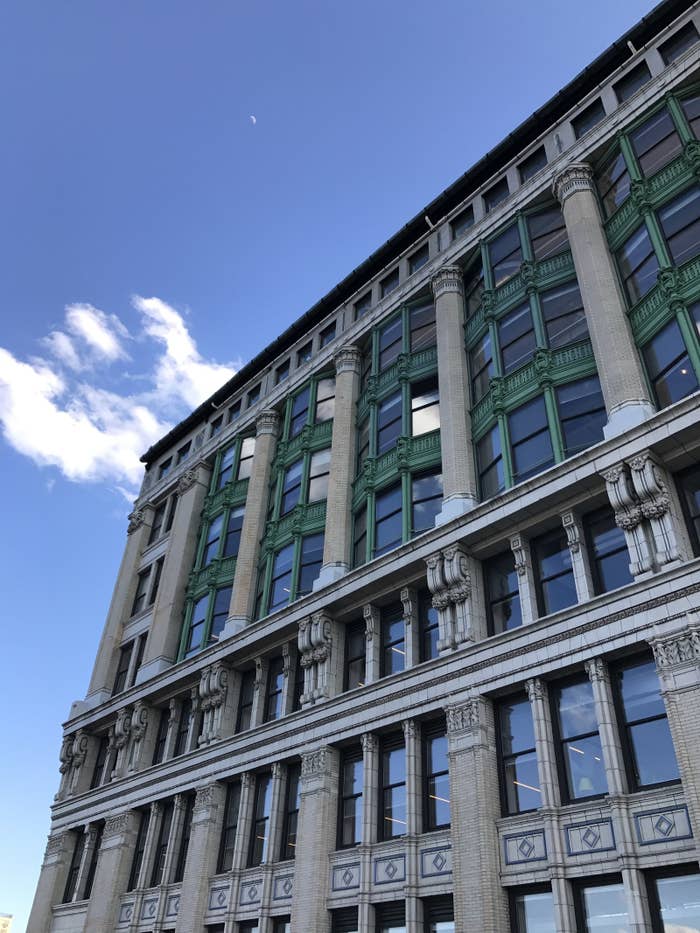 But what this photo doesn't show you is that this office is currently home to an infestation of bed bugs.
"What are bed bugs?" you ask innocently.
Oh, my sweet child. So pure. Sit down and I'll explain. It's quite simple, you see.
Bed bugs are HELL SPAWN THAT MAKE NORMALLY TOUGH NEW YORKERS PEE THEIR PANTS.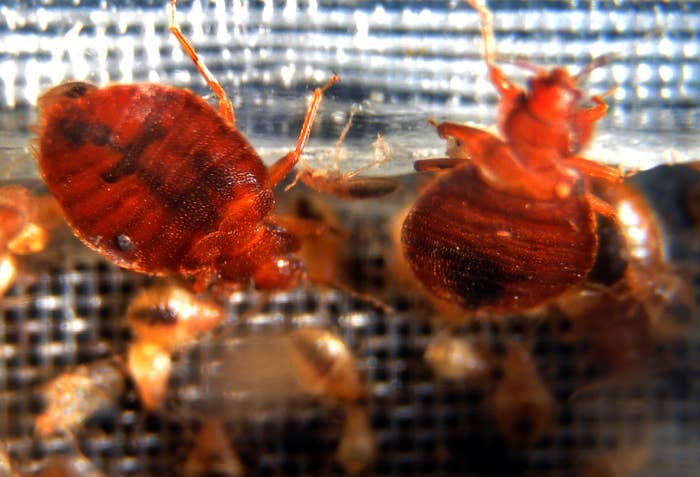 A few years back the city had a wide outbreak of the insects, and they've been part of the popular consciousness ever since.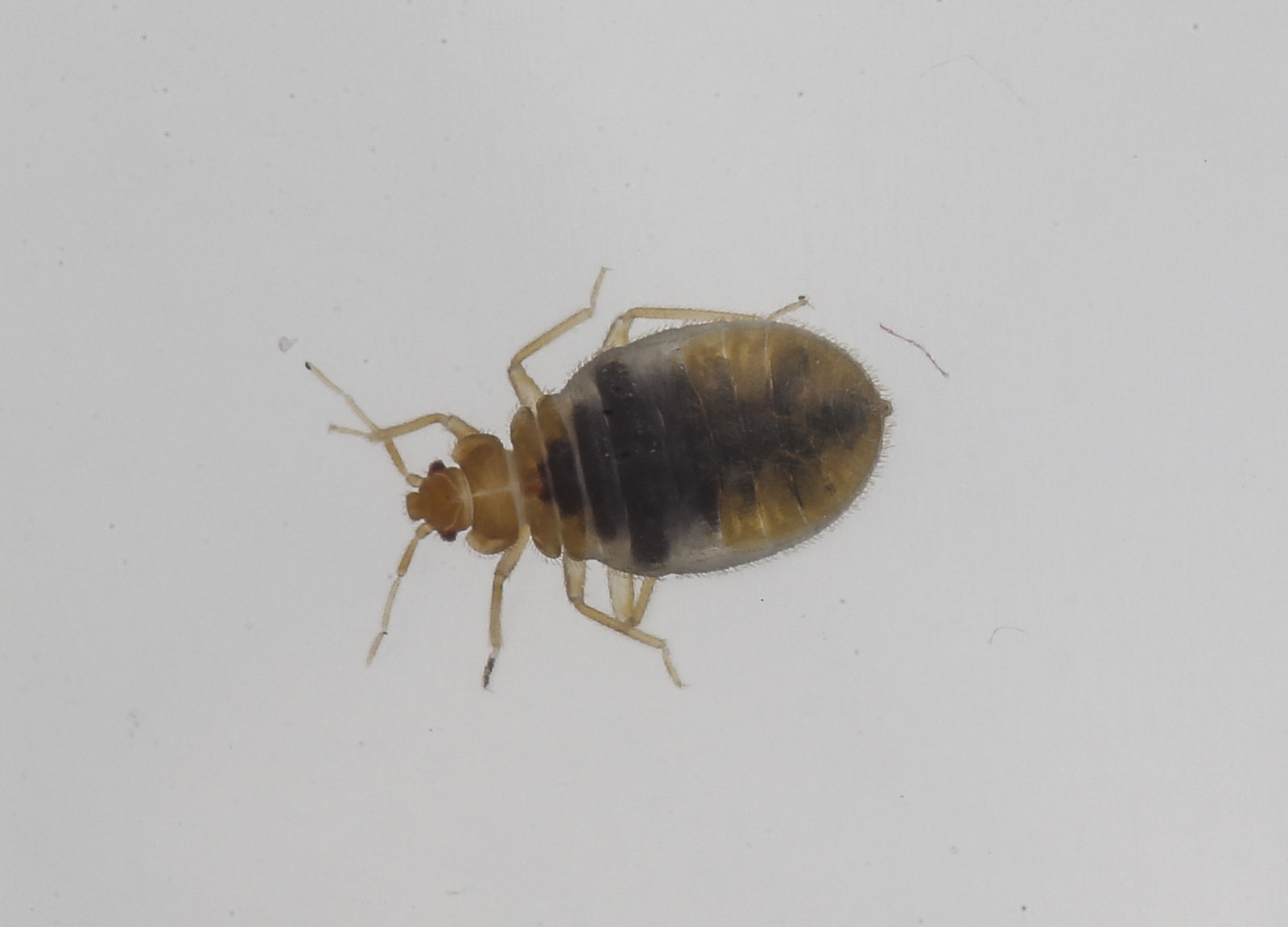 So imagine our joy when an email went out at 11:41 p.m. last night alerting us that our worst fears had come to pass, and that we had been marked by the devil.

Here's a section of the email sent out to staff:
We are acting out of an abundance of caution and asking you to work from home tomorrow to give facilities the chance to deal with this in the fastest and environmentally safest manner. Fumigation will take place as soon as possible tomorrow.

The office will be open until 11AM/ET to give you the opportunity to grab a laptop and anything else you need from your desk. To be safe, please don't bring home items that are currently on the floor in the office. If you don't need anything from the office, please stay home.
I didn't even add the bold bit! That's how serious this email was!
Some brave reporters did briefly venture in to retrieve their computers.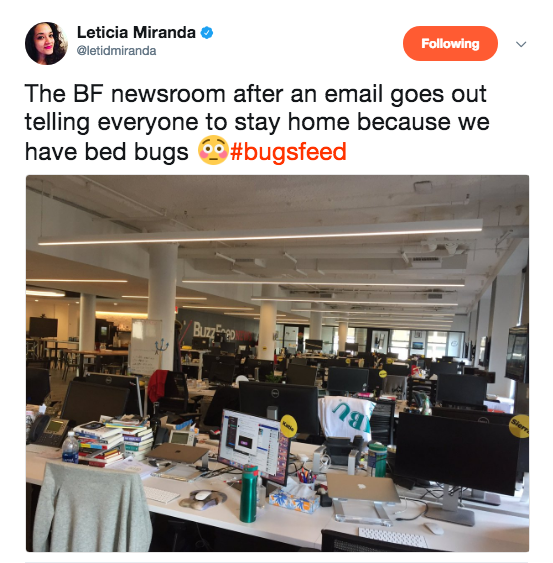 This prompted well founded concern from editors.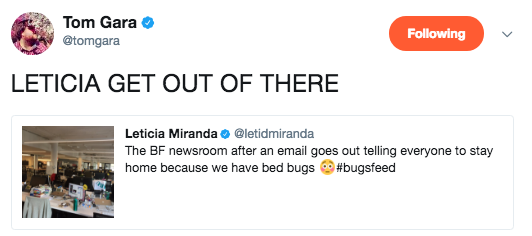 Even though staff took protective measures.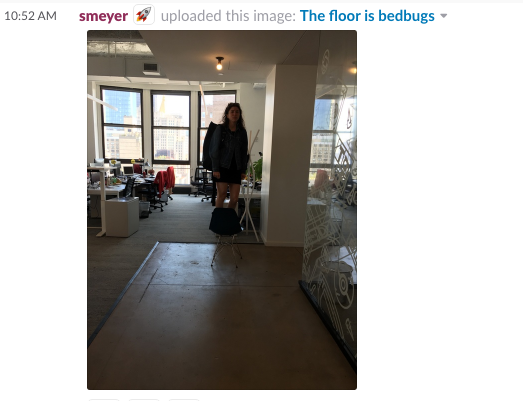 Pretty soon the word got out...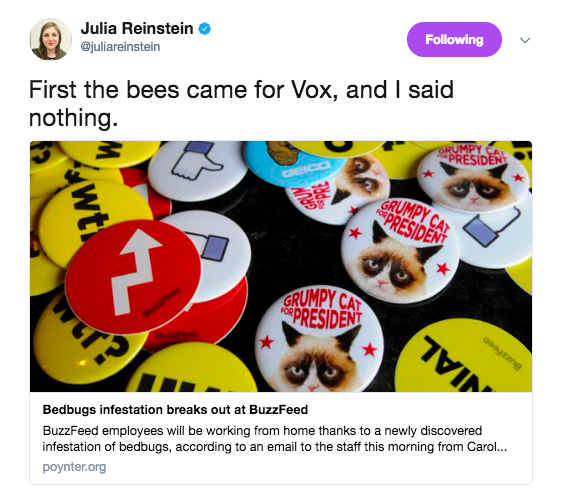 But, well, BuzzFeed gonna BuzzFeed.
And the #nyc-office Slack room was lit.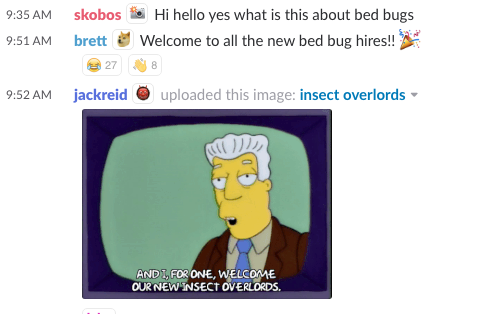 People used memes to deal with their fears.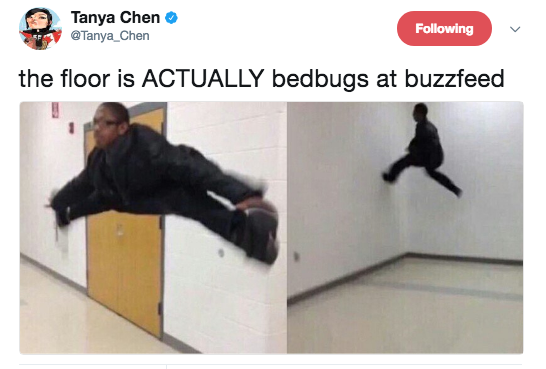 But the bed bugs also spawned some content ideas.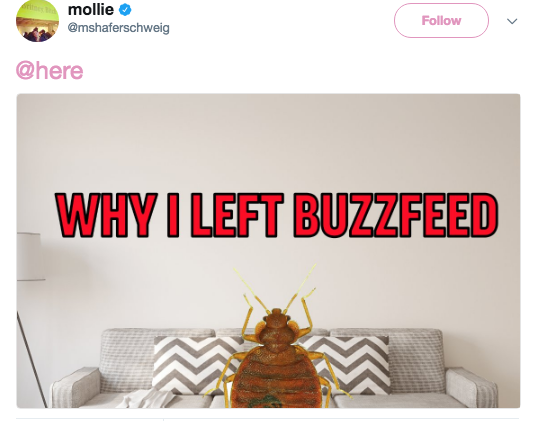 While BuzzFeed New Yorkers were contemplating their life choices...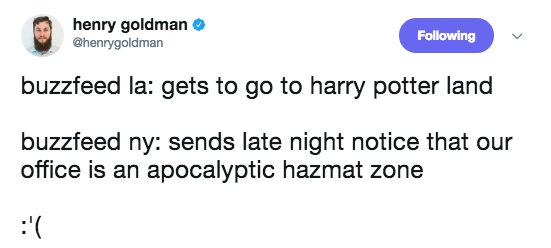 Colleagues in other offices around the world showed support.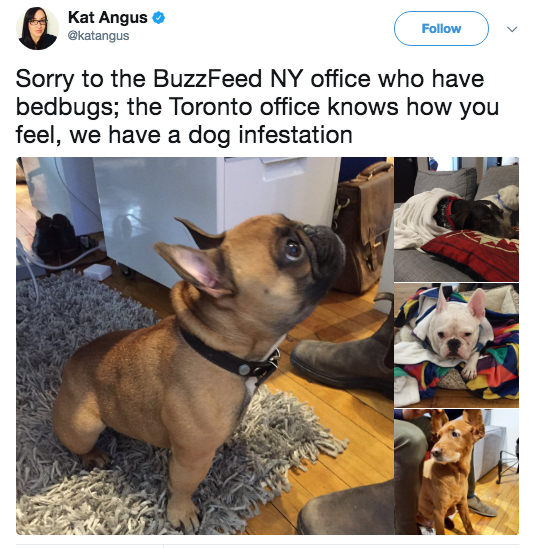 So, anyway, please pray for us and send good vibes/exterminators.