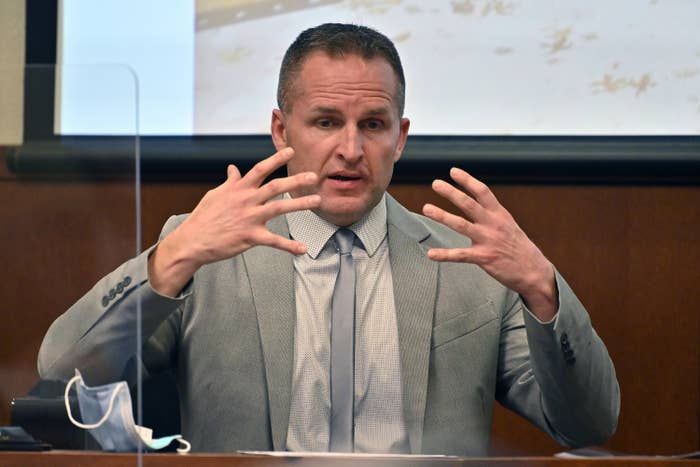 Brett Hankison, the former Louisville detective charged in connection with the deadly 2020 raid that killed Breonna Taylor, was found not guilty of wanton endangerment on Thursday.
Hankison was visibly emotional as the judge announced the verdict. In total, he had been charged with three counts of wanton endangerment and had been facing a potential prison sentence of 15 years. Jurors deliberated for only a few hours before reaching their conclusion.
The verdict brings to an end the sole criminal proceedings connected with the killing of Taylor, the 26-year-old EMT who was shot dead by police as they raided her apartment around 1 a.m. on March 13, 2020. Her death, along with that of George Floyd in Minneapolis, helped ignite widespread anti-racism protests across the US in 2020.

But, to the disappointment and anger of Taylor's family and supporters, Hankison was not on trial over her killing.
Rather, the charges stemmed from his firing his weapon through her walls and into the neighboring apartment, where a pregnant woman, a man, and a child were sleeping.
"One or two more inches, and I would've been shot," Cody Etherton, the neighbor who narrowly avoided being struck by a bullet, told the jury. "It kind of upsets me. I think about it all the time. My son would never have got to meet me. I would never have got to meet my son."
"It was so scary and crazy," his partner, Chelsey Napper, testified. "I didn't know what was going on."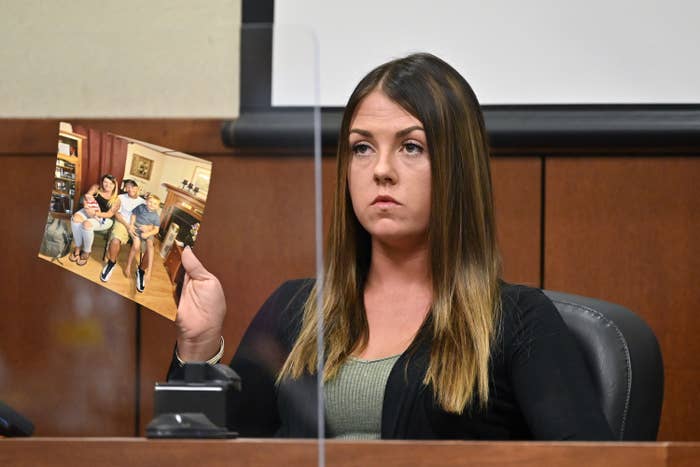 Kentucky Assistant Attorney General Barbara Whaley argued Hankison defied his training and "exhibited extreme indifference to human life" by firing "blindly" into Taylor's apartment. As part of her case, she called to the stand a police firearms instructor, who testified that officers are trained to identify their target before firing.
"How do we know he's aware of the risk of shooting blindly?" Whaley said in her closing arguments on Thursday. "Well, because he has 20 years of training as a police officer."
The defense instead sought to portray Hankison's actions as justified, arguing he was trying to protect his fellow officers from gunfire in a raid that rapidly turned chaotic.
"He did what he had to do that day," Stewart Mathews said in his closing arguments. "His actions were not criminal, and he does not deserve to be sent to prison."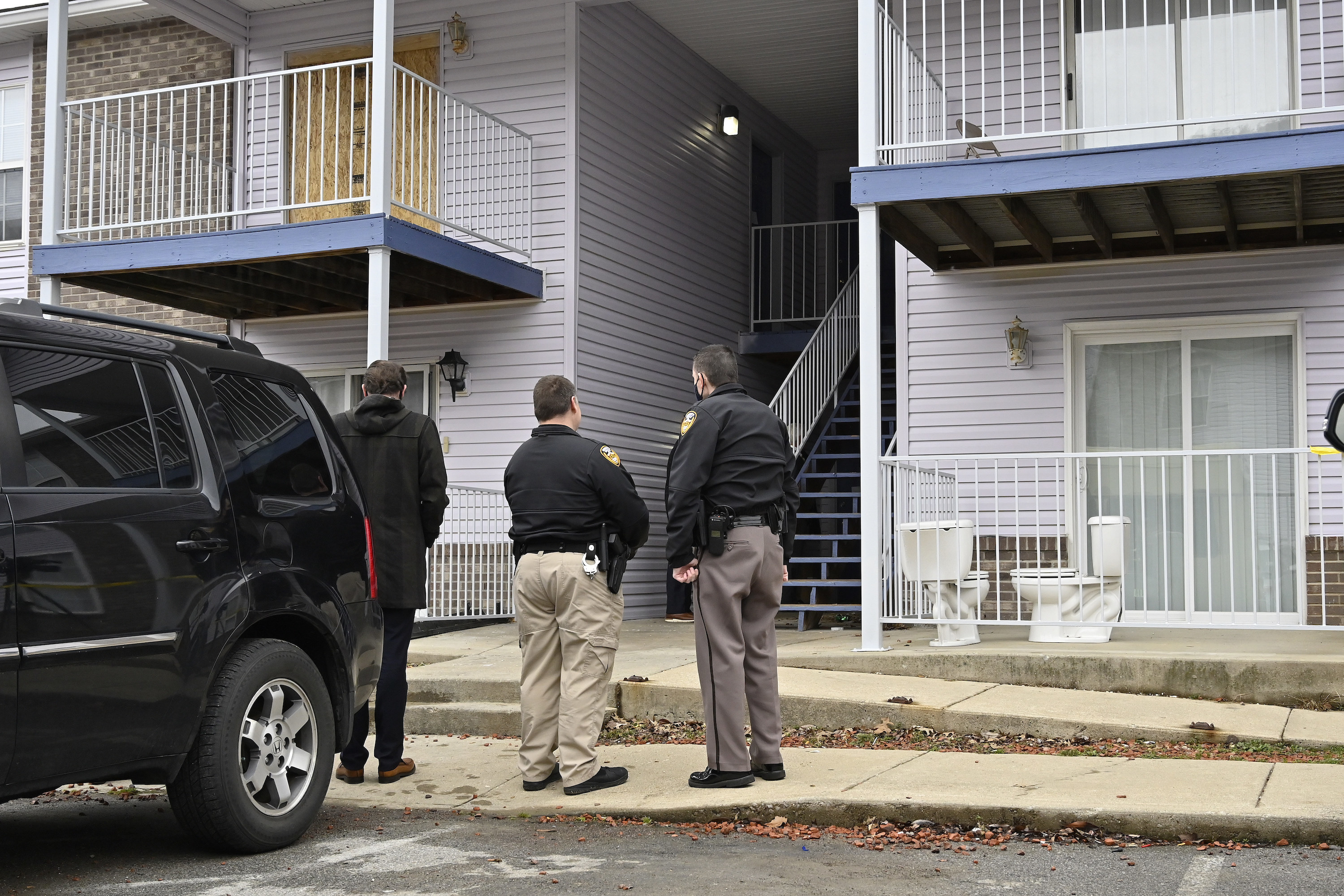 Taylor and her boyfriend, Kenneth Walker, had been asleep when police rammed the door of her home, executing a search warrant as part of a drug investigation into her former boyfriend, Jamarcus Glover. Thinking their home was being broken into, Walker fired one shot, hitting an officer in the leg. Hankison and his colleagues then fired 32 shots in response, six of which struck Taylor.
Jonathan Mattingly and Myles Cosgrove, the two officers who shot Taylor, both invoked their Fifth Amendment rights and declined to testify at the trial.
But Hankison, who was fired from his job because of his actions in the raid, did testify in his own defense, insisting he had done "absolutely" nothing wrong.
Hankison told the jury that when Walker fired his gun, he saw a brief flash that illuminated the dark apartment. Inside, he believed he had seen a person at the end of the hallway holding an AR-15 rifle. As he ran from the front door and to the side of the apartment in order to escape the so-called fatal funnel, Hankison said, he could hear a volley of gunfire that he assumed was coming from the rifle. In fact, it was the sound of his two colleagues firing rounds. Hankison then fired 10 rounds into the apartment, thinking he was aiming in the direction of where he had seen the figure in the hallway.
When Walker was eventually ordered out of the apartment, he told officers that Taylor was dead inside. Hankison said he was surprised to learn there had been more than one person in the apartment. "That kind of shook me because there was only supposed to be one person in that apartment, and now there was allegedly a girl inside, and that wasn't why we were there," he testified.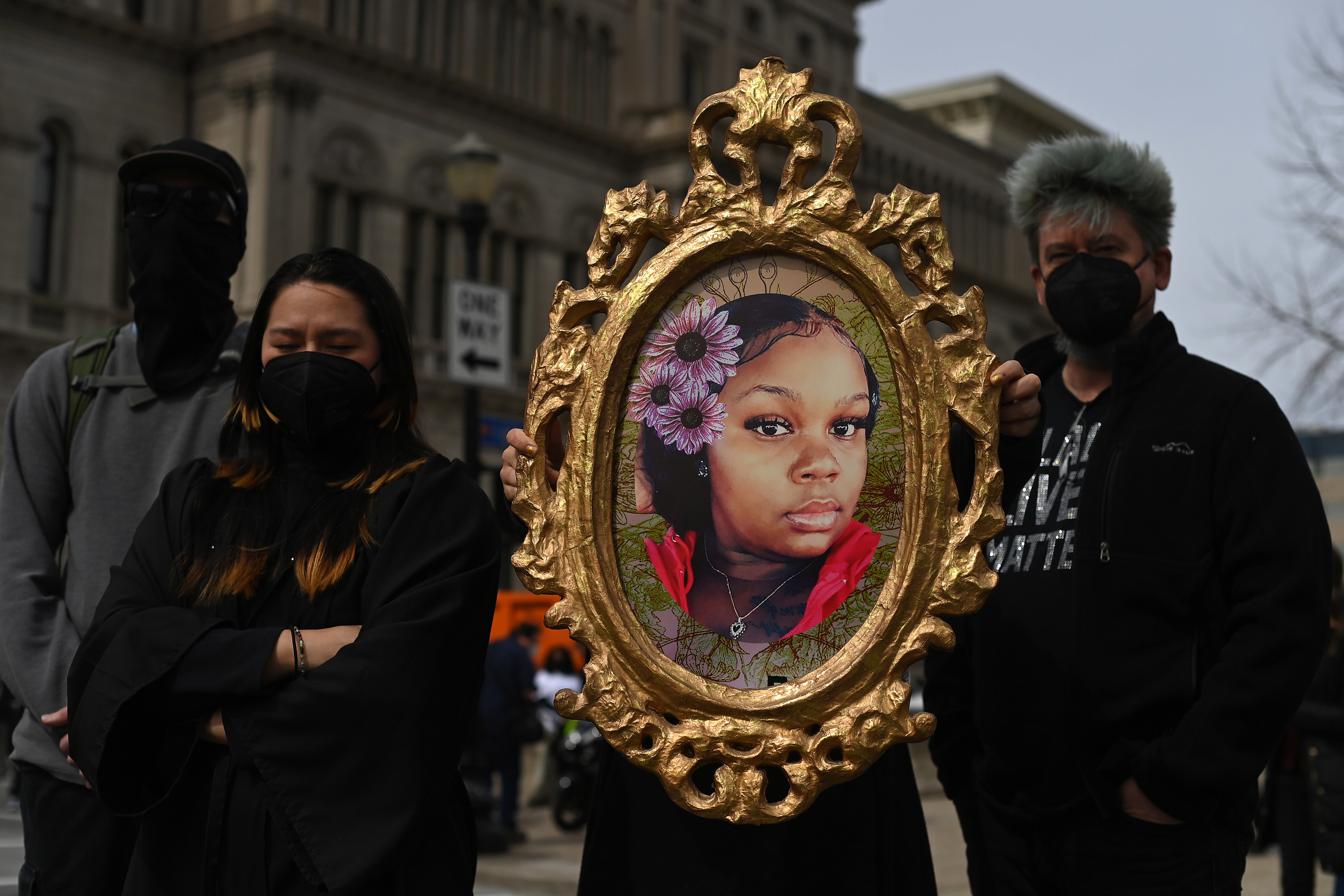 Hankison had only signed up to participate in the raid that afternoon but was not shown any floor plans or photos of Taylor's apartment or building. He was unaware, he said, that there was even an apartment behind her. As part of the trial, jurors were taken to Taylor's apartment to see the crime scene for themselves.
Both Taylor's mother, Tamika Palmer, and sister, Juniyah Palmer, attended the trial. At one point, they were asked to leave the courtroom for wearing clothing featuring Taylor's image.
Bob McClure, staff attorney for Judge Ann Bailey Smith, told local station WHAS11 the action was taken to ensure Hankison received a fair trial.
"The relevant 'dress code' for spectators in the courtroom is that no one should wear any attire or display any object that is so inherently prejudicial that it would deprive the defendant of a fair trial," McClure said.
The family was subsequently allowed to return to court in different clothing.
When Hankison testified on Wednesday that Taylor "didn't have to die that night," Tamika Palmer got up and left the room.
"What were your feelings about this entire incident?" defense attorney Mathews asked.
"Tragedy," Hankison replied. "This didn't have to happen."