People around the world were stunned yesterday when news broke that Hollywood power couple Brad Pitt and Angelina Jolie are getting divorced.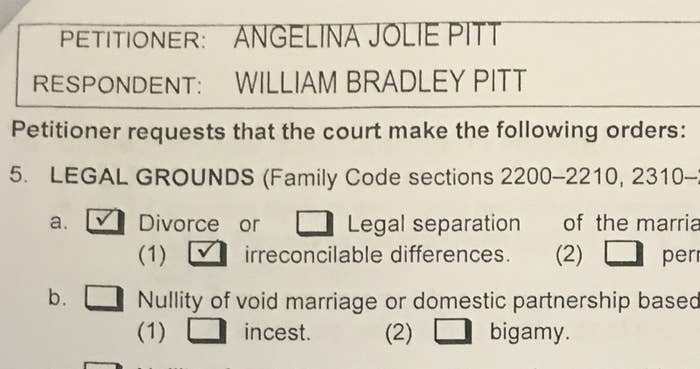 Well, it now seems it's really official, because their wax figures have been separated at Madame Tussauds in London.
The wax figures were initially unveiled, during happier times, back in 2013.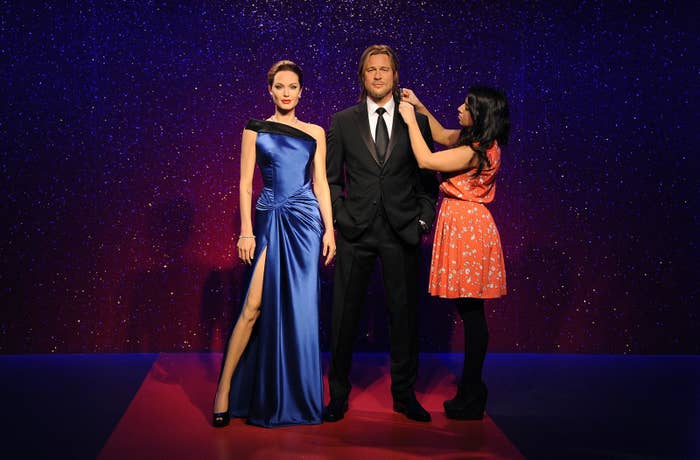 At the Madame Tussauds in Sydney, Australia, they even held a wedding for their wax Brangelina when the two tied the knot in 2014.
And back when Shiloh was born in 2006, the wax museum in New York gave them a creepy wax baby to stand over.
But now that wax family is a broken wax family — and wax Robert Pattinson will have to be the wax buffer zone, I guess.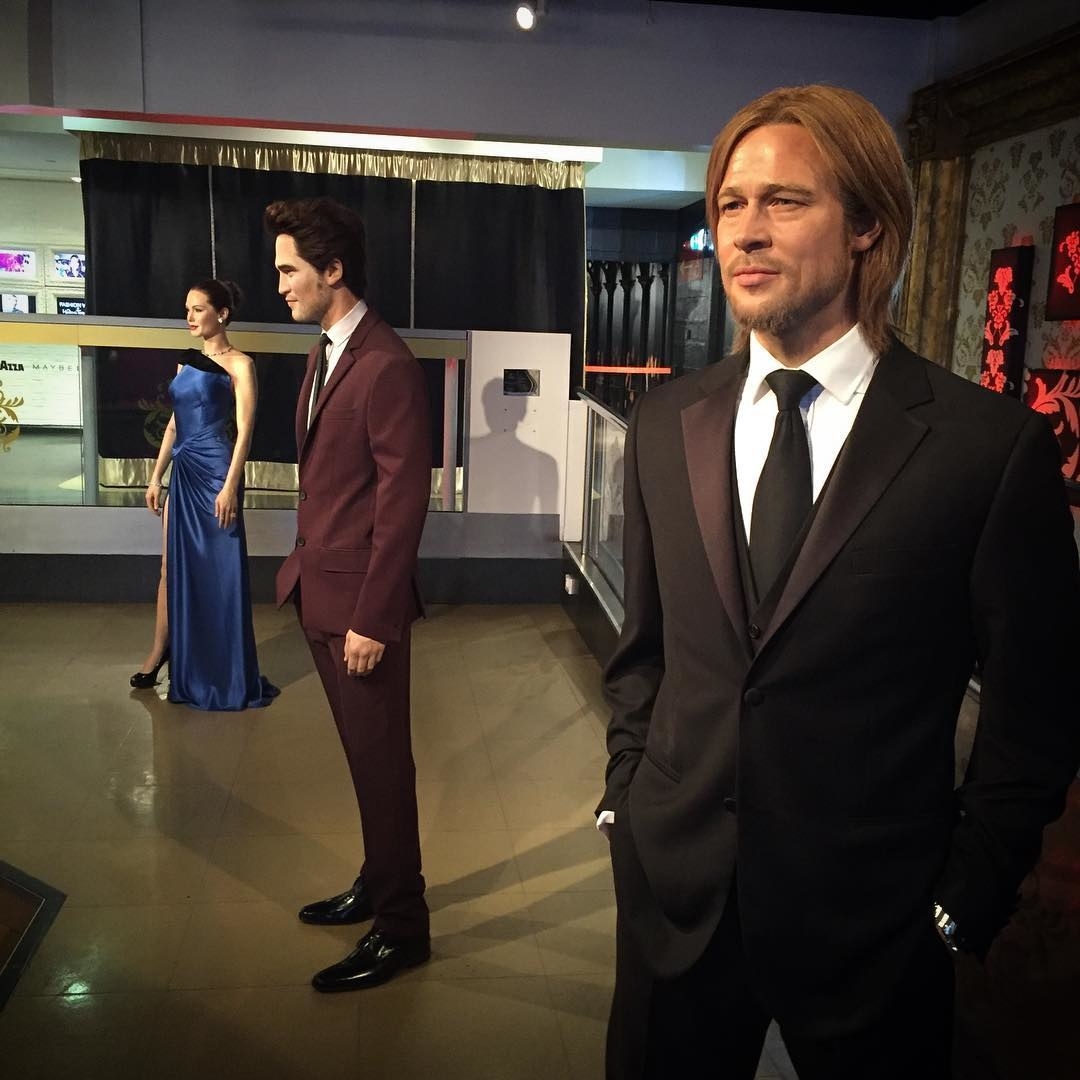 RIP to both wax and IRL Brangelinas.