This is British boxer Billy Joe Saunders and American Willie Monroe Jr. The pair are due to fight in London on Saturday night.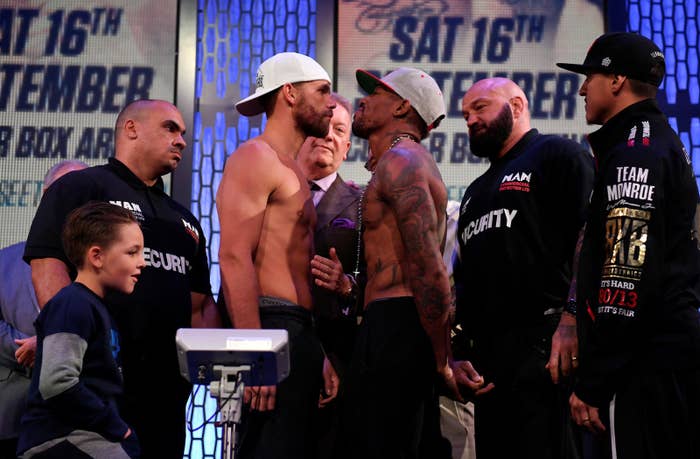 And THIS is Saunders' son, Stevie, who joined his dad at Friday's weigh-in.
There was a cute moment when the boy, who clearly wants to be like his big dad, stepped on the scales to weigh himself. Everyone was laughing at how adorable the whole thing was and Monroe Jr. even tussled the kid's hair when — POW, RIGHT IN THE BALLS.
The kid clocked Monroe Jr. squarely in his nuts.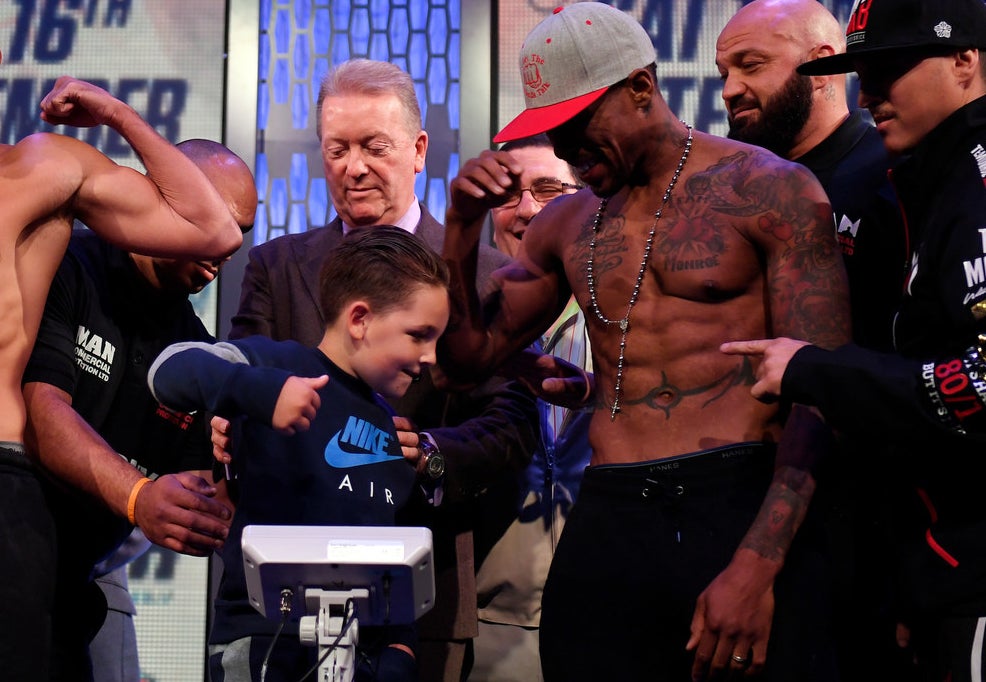 The kid wasn't done, though. He then tried to kick the American in the groin.
The boy was, understandably, quickly escorted off the stage.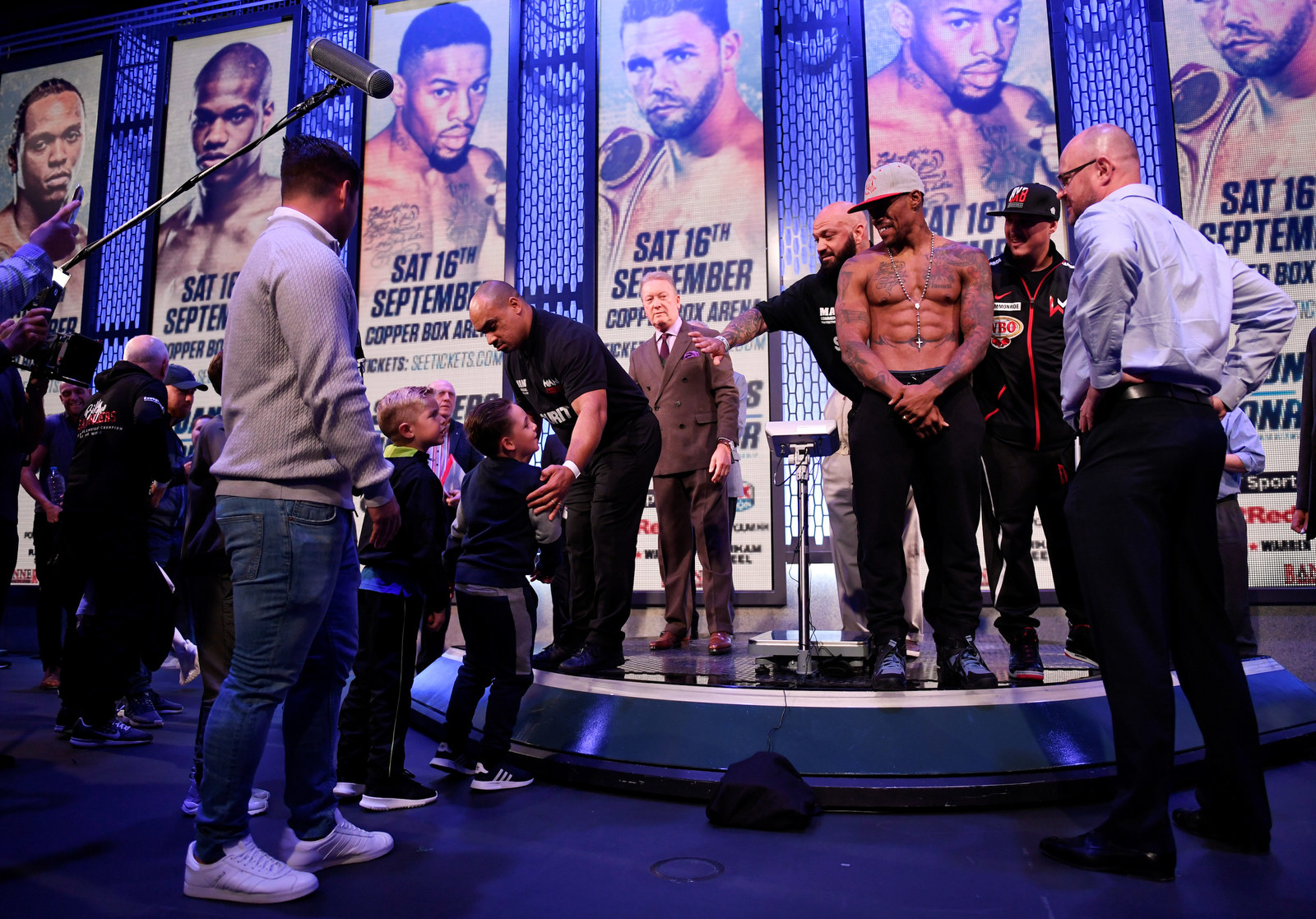 People were shocked by young Saunders.
But some blamed Monroe Jr. for touching the kid's hair.
"It was a little cute kid, so I patted him on the head, like, 'Thanks for being here,'" Monroe Jr. said in a Periscope video late Friday. "The kid stalls off, punches me in my nuts, then kicks me in my nuts."
"The kid shouldn't even be on the stage," he said, accusing the boy of using racist language.
"And then when he gets off stage he's flipping me and my whole team the bird, saying, 'Fuck you, you niggers, you nigger wankers. Go back to America!'"
"Why does a little kid that has to be no older than five or six years old know to call me a nigger and telling me to go back to America? Because he's being taught that way," said Monroe Jr.
Saunders defended his kid, saying the boy was acting in self-defense.
He even retweeted this tweet calling his son "the most wanted man in boxing" and a "future champ."
Fans were divided over the incident, but most seemed to think the behavior was wrong.