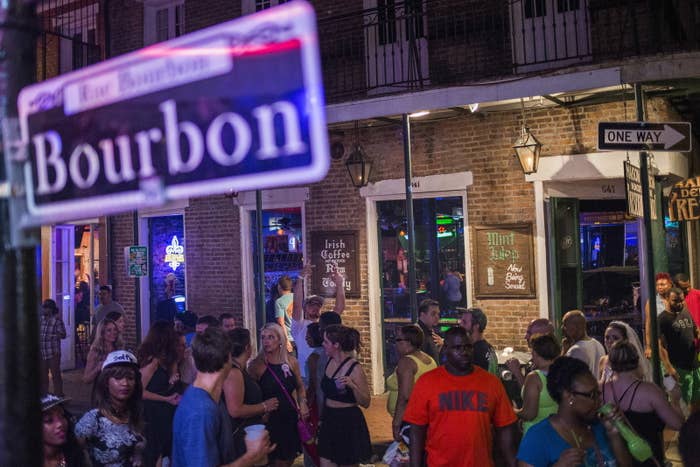 One person was killed and nine others injured in a mass shooting in New Orleans' famed French Quarter early Sunday morning, authorities said, as tourists and locals packed the popular nightlife area.
Police were called to reports of shots fired at the intersection of Bourbon and Iberville Streets shortly before 1:30 a.m. local time, the New Orleans Police Department said in a statement.
"Officers who were right there heard those shots, responded to those shots, ran right towards it," Police Superintendent Michael Harrison told reporters.
The area was full of people, Harrison said, due to the Bayou Classic football game Saturday night between Southern and Grambling universities.
Emergency workers transported nine victims with gunshot wounds to a nearby hospital, with an additional victim making their own way to a hospital for treatment.
All the victims were aged between 20-37, with eight of them men and two women.
One of the men died in hospital from his wounds.
"We do not have the information about what precipitated the shooting, other than shots rang out, we responded to it," Harrison said.
At the scene, police arrested a man suffering from gunshot wounds for the illegal carrying of weapons.
Harrison said another man arrested at the scene on the same charge "may or may not be affiliated with this event."
Police have gathered evidence from the scene, including surveillance footage.
"This was not the place or time to bring firearms to the French Quarter," Harrison said. "We're going to pursue this to the fullest extent of the law, because this was not something that should have happened."

New Orleans Mayor Mitch Landrieu told reporters the shooting was a "very tragic, unacceptable set of circumstances."
"The violence just continues to spin out of control, with people brandishing weapons whenever they think they can," he said.