Illinois State Athletics Coaches Among 7 Killed In Plane Crash
The men were killed when a private plane crashed near Bloomington, Illinois, early on Tuesday morning.
Two staff members with the Illinois State University athletics department were among seven people killed in a plane crash near Bloomington-Normal, Illinois, early Tuesday.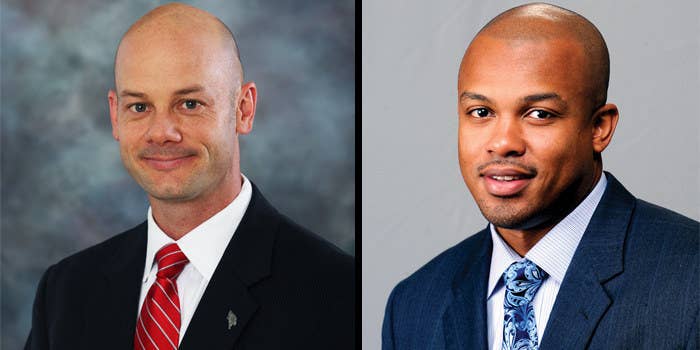 The plane was about two miles from Central Illinois Regional Airport when it made a left turn, National Transportation Safety Board investigator Todd Fox said during a press conference Wednesday.
What caused the crash remained unclear, and officials said the investigation could take months.
Meanwhile, another special investigator was expected to make their way to inspect the plane's propeller, Fox said.
Air traffic controllers in Peoria lost contact with the private plane at approximately 12:15 a.m. ET on Tuesday after it took off from Indianapolis, the McLean County Sheriff's Department said in a statement to BuzzFeed News.
After determining the Cessna 414A twin engine aircraft had failed to land at Bloomington's Central Illinois Regional Airport, authorities began a search of nearby areas and discovered the plane's wreckage at approximately 3:15 a.m.
"Upon arrival of rescue personnel it was determined that there were no survivors," the sheriff's department said.
Aaron Leetch, the Illinois State University's deputy director of athletics for external operations, and Torrey Ward, associate head coach of the Redbirds men's basketball team, were among the victims, university officials said.
Both men were "well-respected and much-loved colleagues in our athletics department," university President Larry H. Dietz said in a statement to students and faculty.
"Words cannot fully express the grief that is felt in the wake of such a tragedy. We move between shock and profound sadness," Dietz said.
Both men were fathers to two children, he added.
Larry Lyons, the university's athletics director, described Leetch as a "shining star in the business," and credited Ward with the success of the Redbirds' basketball program.
"There is no play in the playbook for times like these," Lyons said. "We will miss Aaron and Torrey deeply, and we will support their families in any way that we can."
Terry Stralow, owner of a popular bar in Bloomington-Normal, was also named as a victim of the crash.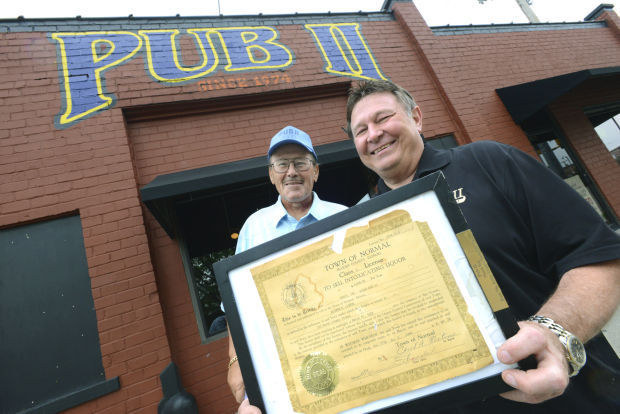 "He was like my little brother," bar co-owner John Rokos told the Chicago Tribune. "I'm in shock ... This is a tragedy. It's just a terrible loss. It's shocking."
The Chicago Tribune also identified another crash victim as Scott Bittner, owner of a meat-processing company in nearby Eureka and a father of two. The paper reported that Bittner was also the plane's owner.
Bittner's father-in-law, Scott Barrows, told the Tribune that the men had attended the NCAA championship match in Indianapolis.
"[They] went to the NCAA game last night, and they were flying back, and I guess the weather was bad in central Illinois," Barrows told the newspaper. "It was foggy."
The pilot was identified as Thomas Hileman, 51, of Bloomington.
The other two victims of the crash were identified Tuesday by McLean County Coroner Kathleen Davis as 40-year-old Andy Butler of Normal, and 45-year-old Jason Jones of Bloomington, the Associated Press reported.
Images from the crash site circulating on Tuesday showed authorities securing the wreckage amid heavy fog.
Investigators with the National Transport Safety Board and Federal Aviation Administration have opened a probe into the crash, the sheriff's department said.