Basically everything: President Obama
During a Feb. 16 news conference, President Donald Trump defended his administration's rocky first month in office by telling reporters he "inherited a mess" from former President Barack Obama:
As you know, our administration inherited many problems across government and across the economy. To be honest, I inherited a mess. It's a mess. At home and abroad, a mess. Jobs are pouring out of the country; you see what's going on with all of the companies leaving our country, going to Mexico and other places, low pay, low wages, mass instability overseas, no matter where you look. The Middle East is a disaster. North Korea — we'll take care of it folks; we're going to take care of it all. I just want to let you know, I inherited a mess.
"Don't believe the main stream (fake news) media. The White House is running VERY WELL. I inherited a MESS and am in the process of fixing it," he wrote on Twitter two days later.
So, did he inherit a mess? Politifact did a very thorough fact-check of what is essentially a subjective claim, but noted that, at the very least, Obama's economic policies when he took office in 2009 had helped avoid another Great Depression.
Protests: President Obama, professional anarchists, and paid protesters
Since Donald Trump was inaugurated, thousands of people have taken to the streets to protest his administration and policies. Many congressional Republicans attending town hall events for constituents have also encountered people angry they are not doing more to oppose the new president's actions and policies. But Trump says the opposition against him is entirely manufactured.
Writing on Twitter, he blamed "professional anarchists" and "paid protesters" for the street demonstrations and said in an interview with Fox News that President Obama was orchestrating the whole thing.
"I think President Obama's behind it, because his people are certainly behind it," he said.
Travel ban chaos: Delta's computers, protesters, Sen. Chuck Schumer's tears, and "a bad court"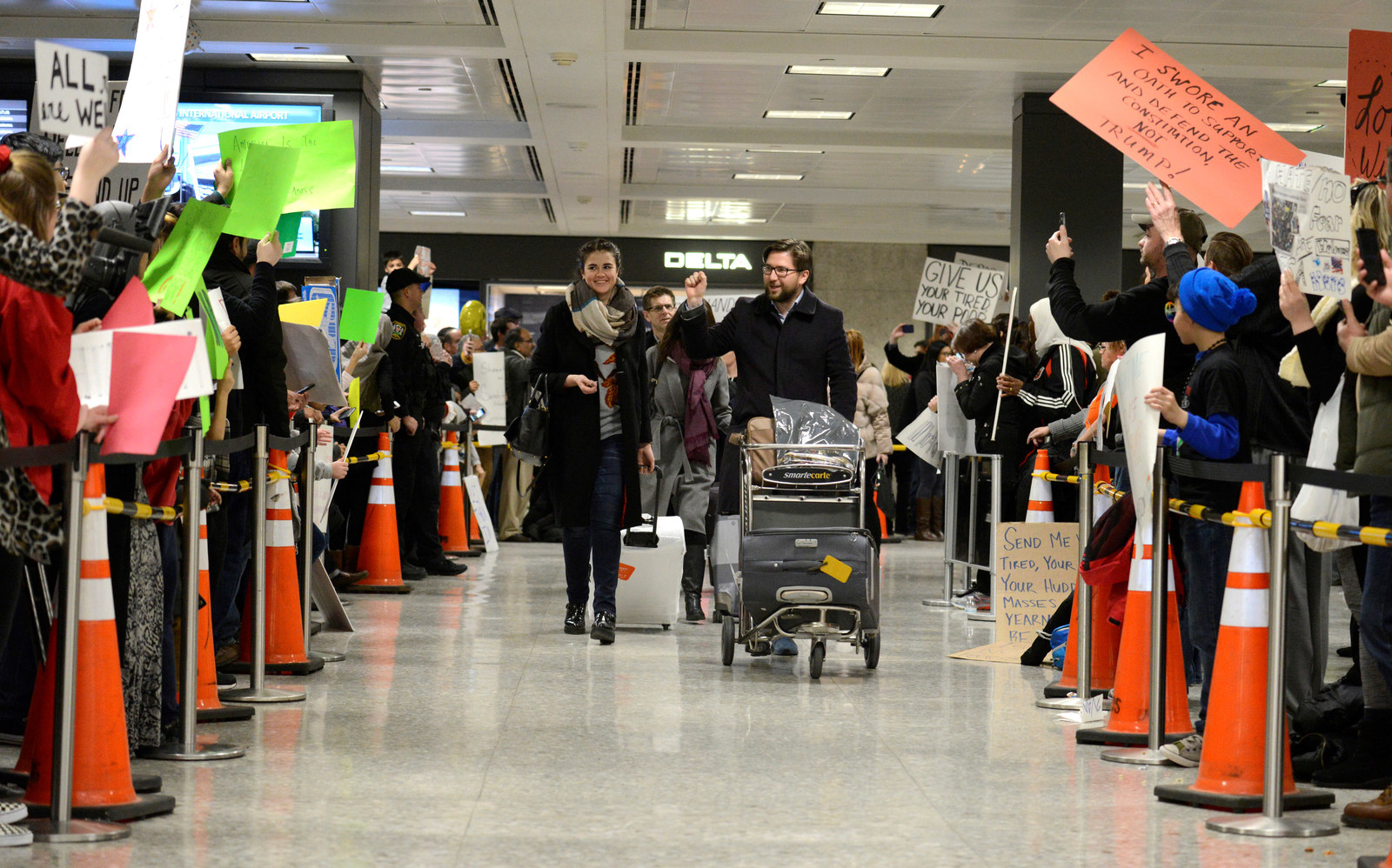 Trump's executive order suspending refugee intake and banning immigration from nationals from seven Muslim-majority nations led to chaos and confusion at airports around the world. As border officials and airlines struggled to make sense of the order, refugees and even visa-holders were barred from entering the country, prompting mass protests.
"Big problems at airports were caused by Delta computer outage, ...protesters and the tears of Senator [Chuck] Schumer," Trump tweeted on Jan. 30.
Republican Senators John McCain and Lindsey Graham countered that the confusion was because the order was "not properly vetted" due to a "hasty process. But Trump said there was a "very smooth rollout of the travel ban," instead blaming a "bad court."
"The only problem that we had is we had a bad court. We had a court that gave us what I consider to be, with great respect, a very bad decision," he said on Feb. 16. "Very bad for the safety and security of our country. The rollout was perfect."
Earlier in the month, Trump had attacked US District Judge James Robart for his decision to grant a nationwide order halting the enforcement of the travel ban.
"The opinion of this so-called judge, which essentially takes law-enforcement away from our country, is ridiculous and will be overturned!" he wrote on Feb 4.
Robart's decision was later upheld by a federal appeals court.
Alleged ties to Russia: Democrats, the media, and "illegal leaks"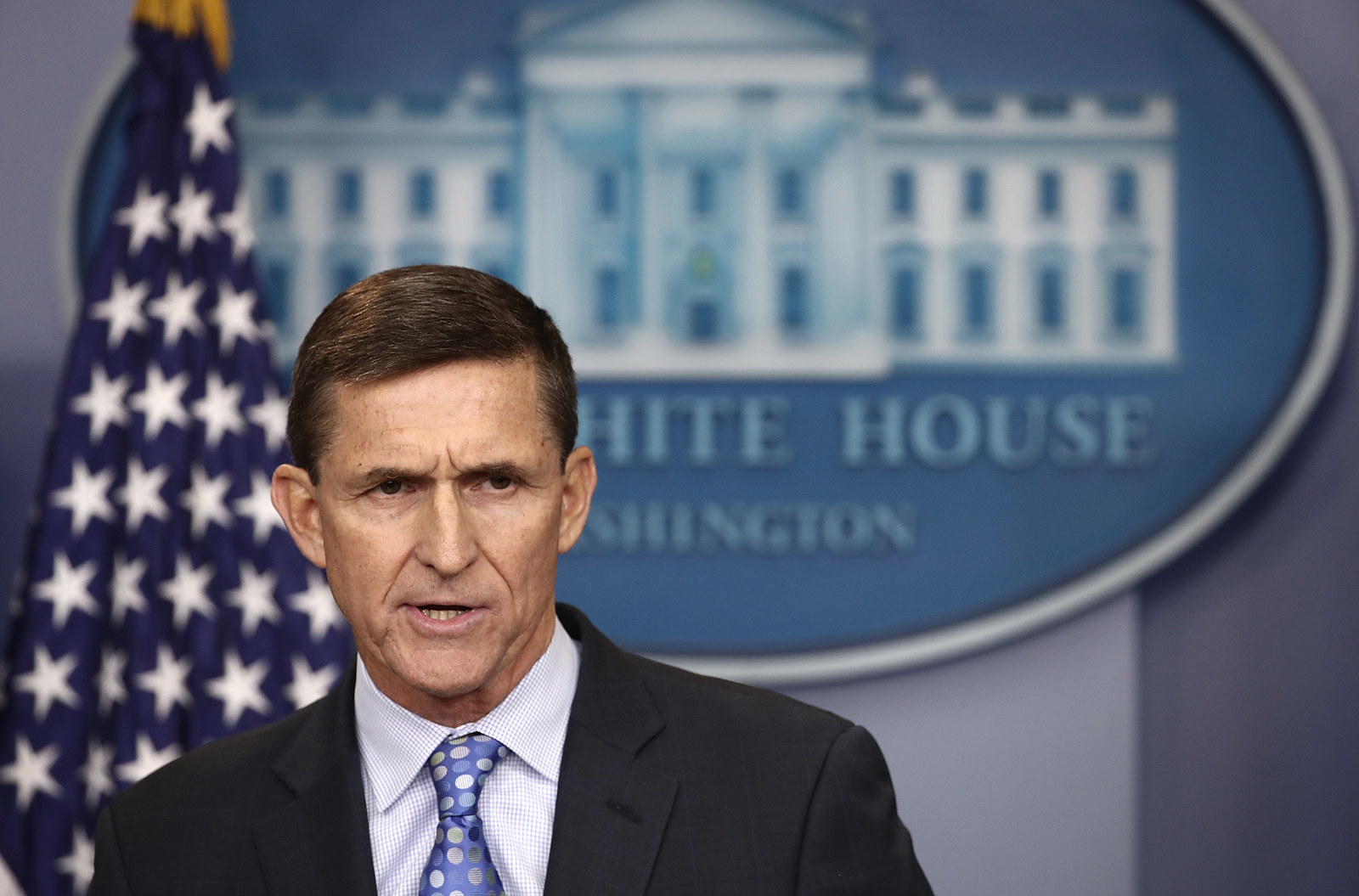 Trump's national security adviser, Michael Flynn, had to resign after only a few weeks on the job after it emerged he'd secretly discussed sanctions with the Russian ambassador then lied about it to Vice President Mike Pence. Reports also emerged that Trump's presidential campaign staff supposedly made repeated phone calls to Russian intelligence officials in the year before the election.
As Democrats and Trump opponents demanded investigations into the Trump administration's alleged ties to Moscow, the president wrote on Twitter that the "Democrats had to come up with a story as to why they lost the election, and so badly (306), so they made up a story - RUSSIA. Fake news!"
"Russia is fake news. Russia — this is fake news put out by the media," he told reporters.
"Russia talk is FAKE NEWS put out by the Dems, and played up by the media, in order to mask the big election defeat and the illegal leaks!" he tweeted again late last month.
Following Flynn's resignation, Trump wrote on Twitter that the "real story" was the "many illegal leaks coming out of Washington."
The death of a Navy SEAL: The military and President Obama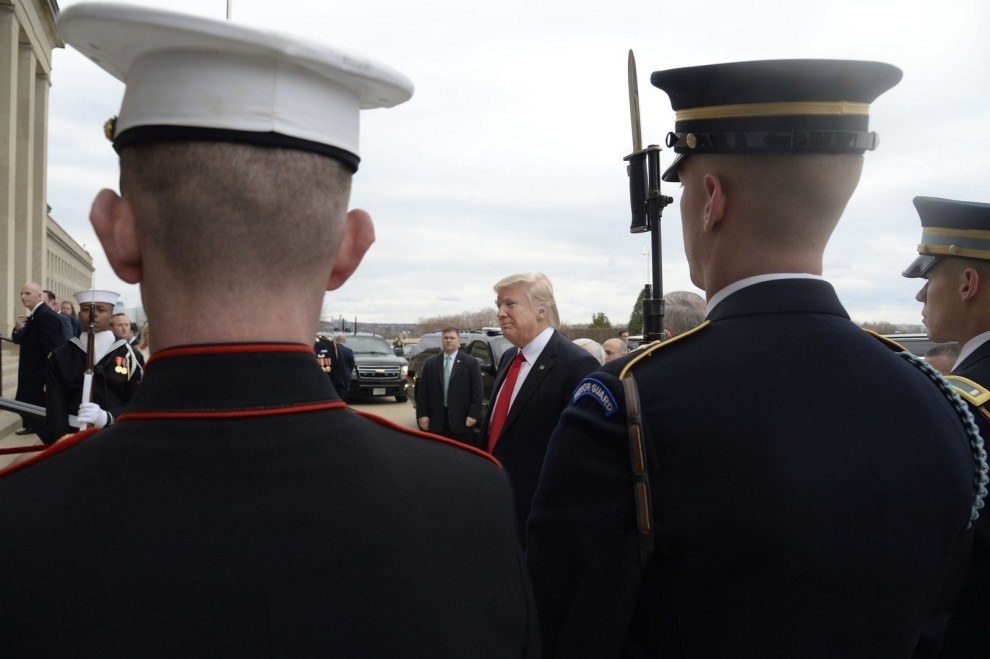 Chief Petty Officer William "Ryan" Owens, 36, was killed in a Jan. 29 raid in Yemen that the military said was approved by President Trump.
But in a Feb. 28 Fox News interview, the commander in chief said the plan was brought to him by "the generals" and appeared to blame them for the controversial operation.
"This was a mission that was started before I got here," Trump said. "This was something that they wanted to do," he said, appearing to refer to the military.
"They lost Ryan," he said.
He also suggested that President Obama was, in part, to blame.
"This was a mission that was started before I got here," Trump said.
Anti-Semitic vandalism and threats: Individuals possibly seeking to make people look bad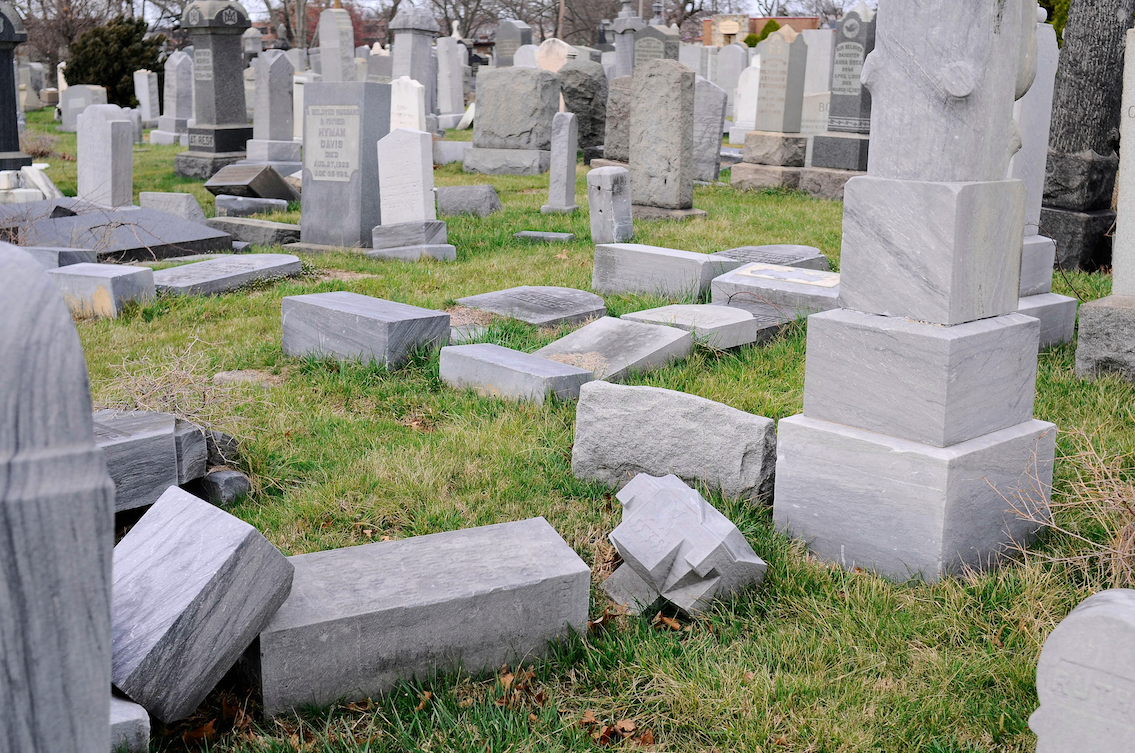 At his Feb. 28 address to congress, Trump condemned recent threats against Jewish community centers and vandalism in Jewish cemeteries. "While we may be a nation divided on policies, we are a country that stands united in condemning hate and evil in all of its very ugly forms," he said at the opening of his speech.
His remarks came just hours after he appeared to suggest to a group of state attorneys general that the incidents may have been perpetrated by people seeking to make others "look bad."
"He just said, 'Sometimes it's the reverse, to make people — or to make others — look bad,'" Pennsylvania Attorney General Josh Shapiro said.
"He used the word 'reverse' I would say two to three times in his comments," Shapiro said. "He did correctly say at the top that it was reprehensible."
A slow cabinet approval process: Democrats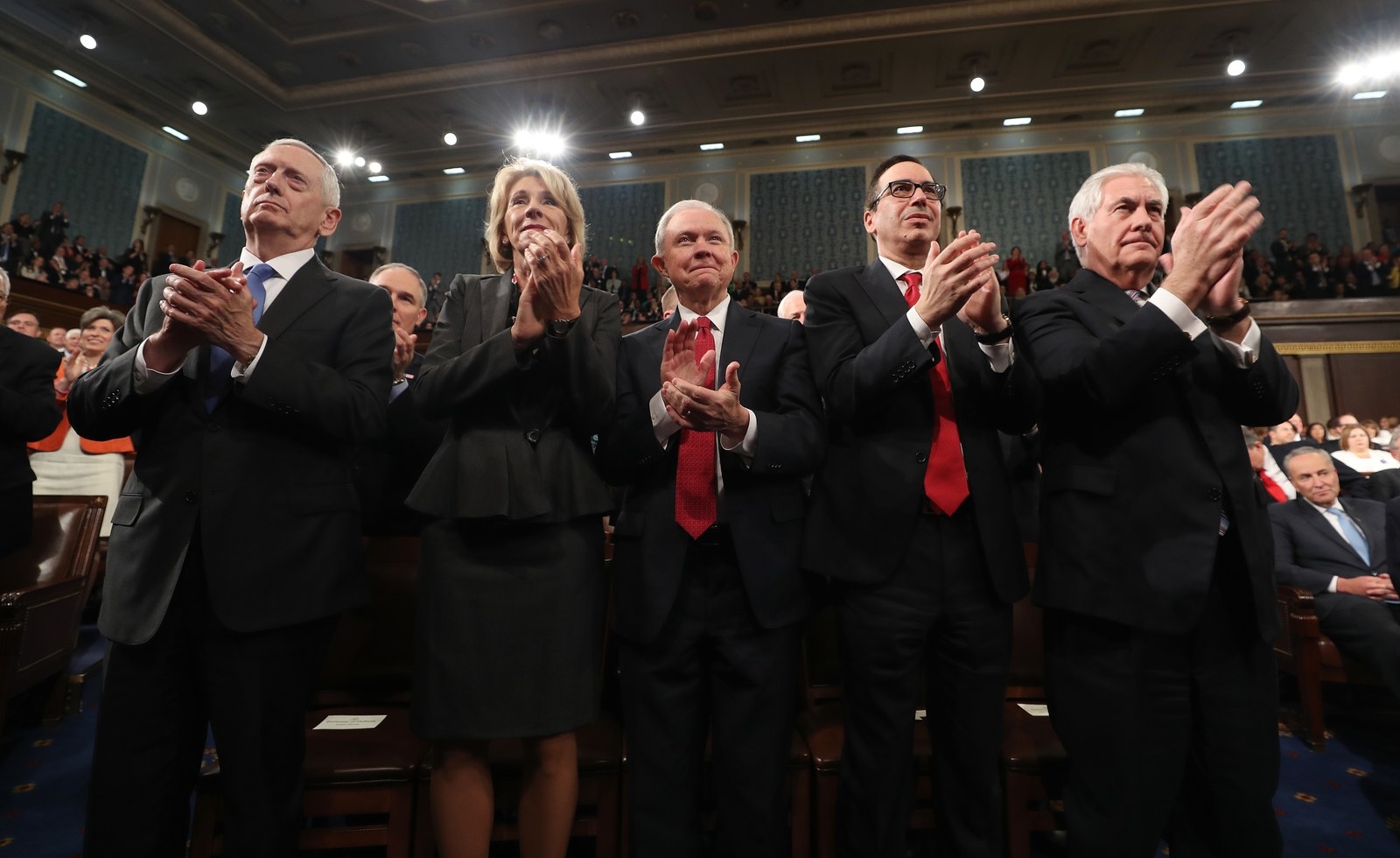 Trump nominated a string of wealthy and powerful business leaders to his cabinet. Some delayed filing forms that disclosed their ethical and financial conflicts of interest, while Democrats were incensed that Betsy Devos's Senate hearing only involved one round of questioning.
Senate Minority Leader Chuck Schumer says Trump's cabinet requires close consideration because it is not "normal."
"I have never seen a Cabinet this full of bankers and billionaires, folks with massive conflicts of interest and such little experience or expertise in the areas they will oversee," he said last month. "Many of the nominees have philosophies that cut against the very nature of the Department to which they were nominated."
But Trump says the delays are purely political.
"It is a disgrace that my full Cabinet is still not in place, the longest such delay in the history of our country," he tweeted on Feb. 7. "Obstruction by Democrats!"
Indeed, Democrats boycotted some Senate votes on nominees in a bid to slow down the process.
"It's just delay, delay, delay — it's really sad," Trump told the Conservative Political Action Committee on Feb. 24. "I love setting records. But I hate having a Cabinet meeting and I see all these empty seats. I said, 'Democrats, please, approve our cabinet.'"
Negative polls: "Fake" news media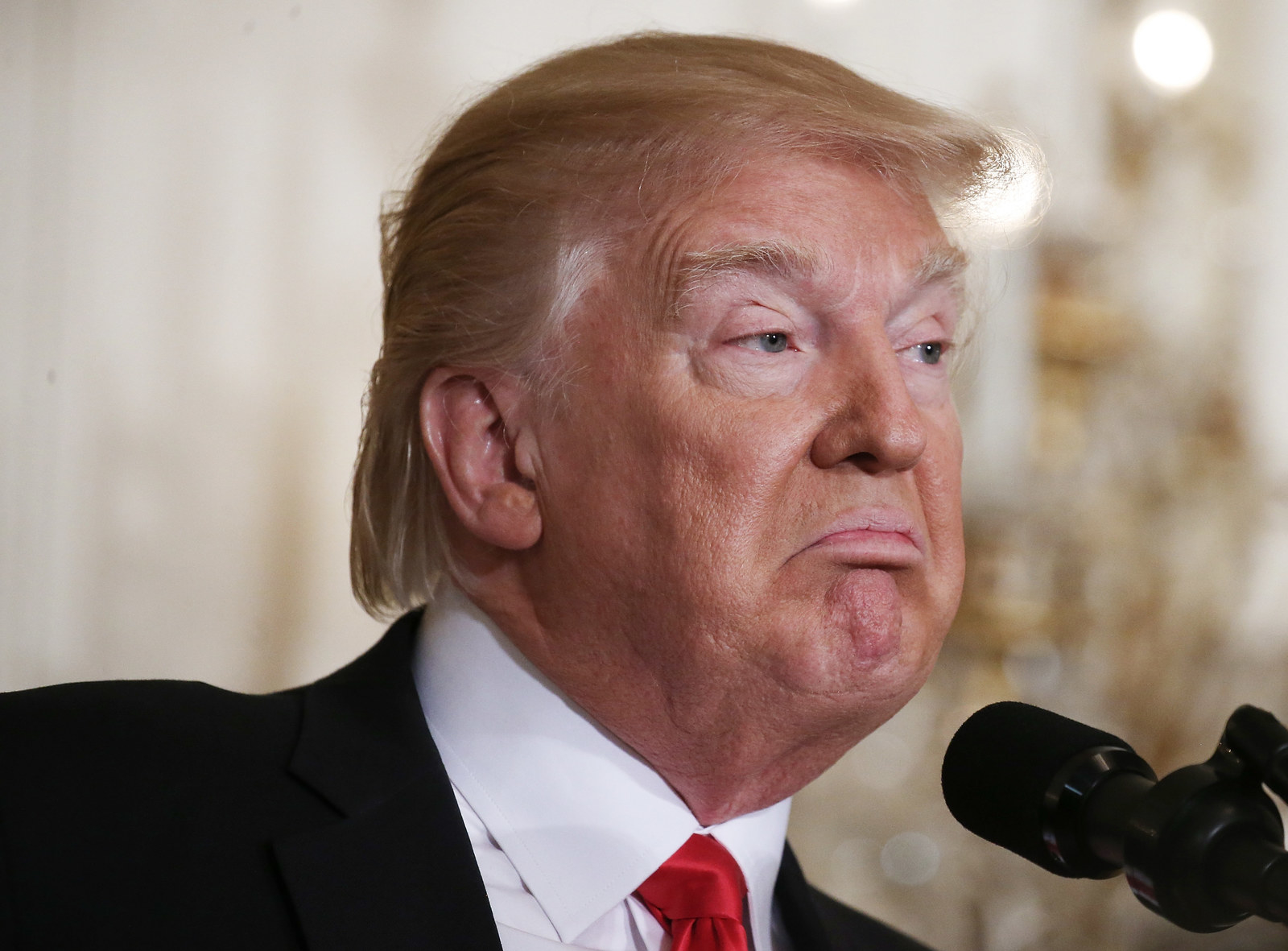 After a tumultuous few weeks in office, Trump is suffering from some record low approval ratings.
While most new leaders tend to enjoy a honeymoon period of popularity, some 48% of Americans disapprove of the president, according to the Wall Street Journal and NBC News, which reported that Trump is the first postwar president to suffer from a net negative approval rating in his very first poll as leader.
The results were worse on the website Real Clear Politics, which sampled nine separate polls and found an average of 43.7% of people approved of the president and 50.1% of Americans disapproved him, as of March 1.
But Trump has rejected the notion that he is out of favor with many Americans, calling them fraudulent.
"Any negative polls are fake news, just like the CNN, ABC, NBC polls in the election," he tweeted on Feb. 6.
"The same people who did the phony election polls, and were so wrong, are now doing approval rating polls," he tweeted three days before his inauguration. "They are rigged just like before."