Well, while her costar Tracee Ellis Ross chose a stunning pink Valentino gown for Monday's Emmy Awards...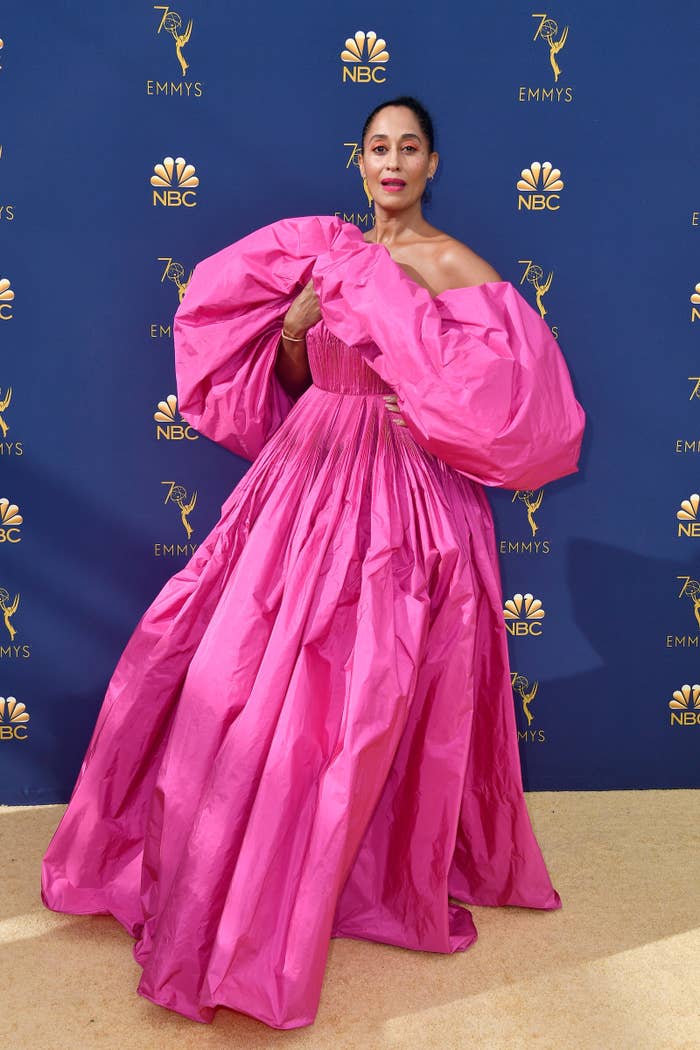 Lewis opted for a rather different look.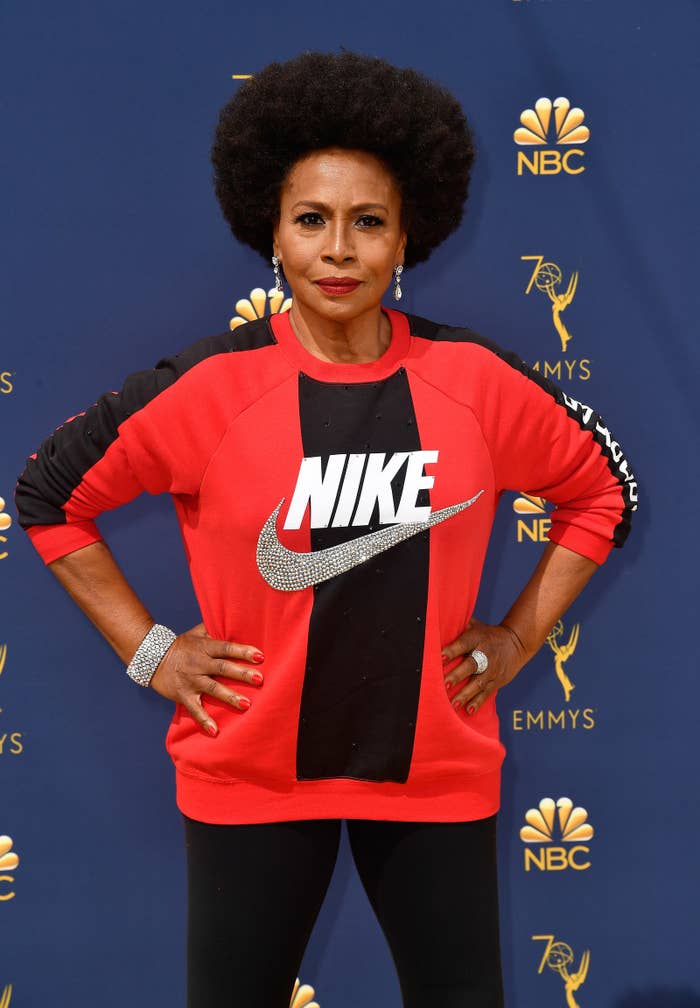 ICYMI (you didn't), Nike angered some sports fans, including the president, by using Kaepernick in its latest campaign.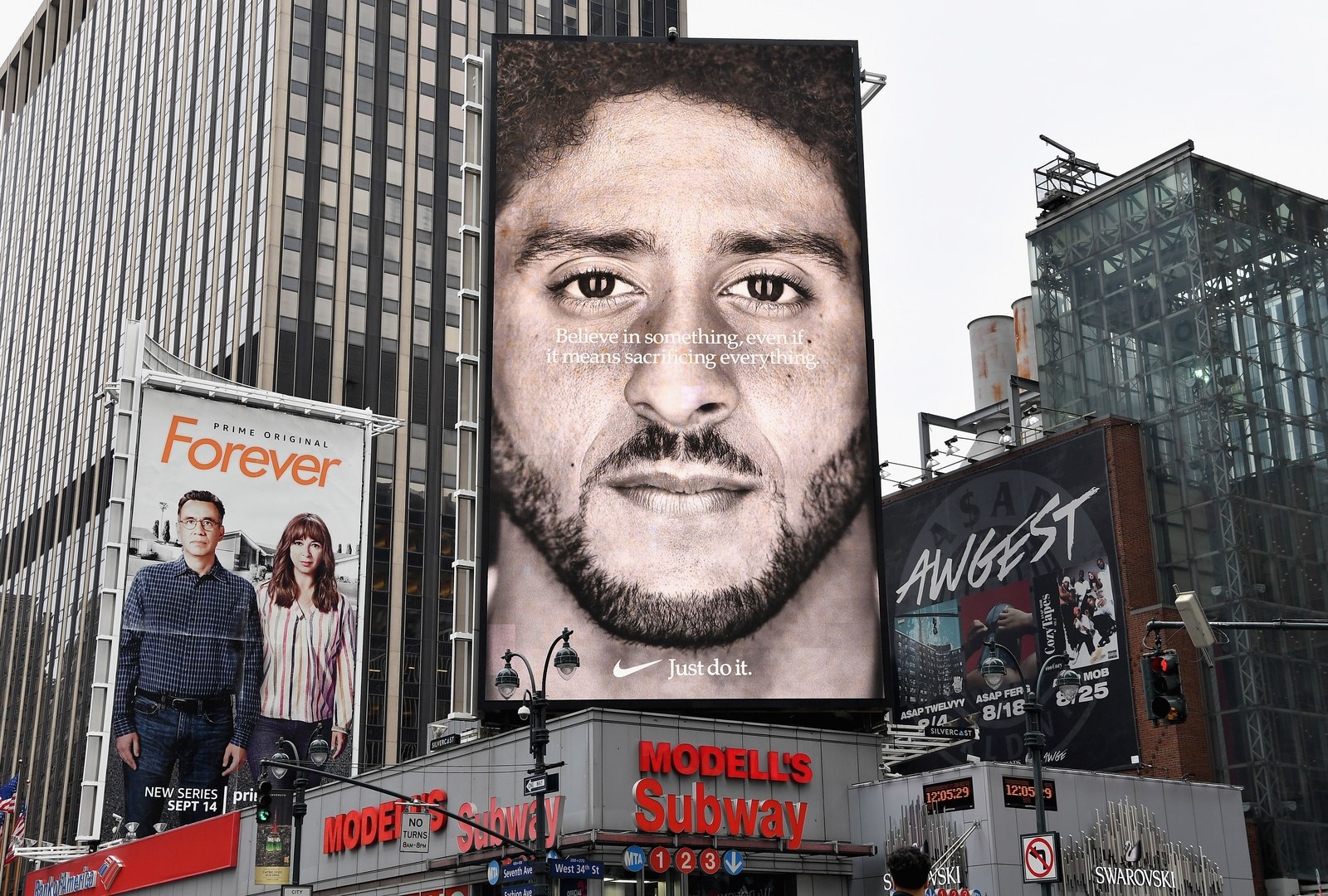 The quarterback started the silent protest of taking a knee during the national anthem in 2016. He's now a free agent.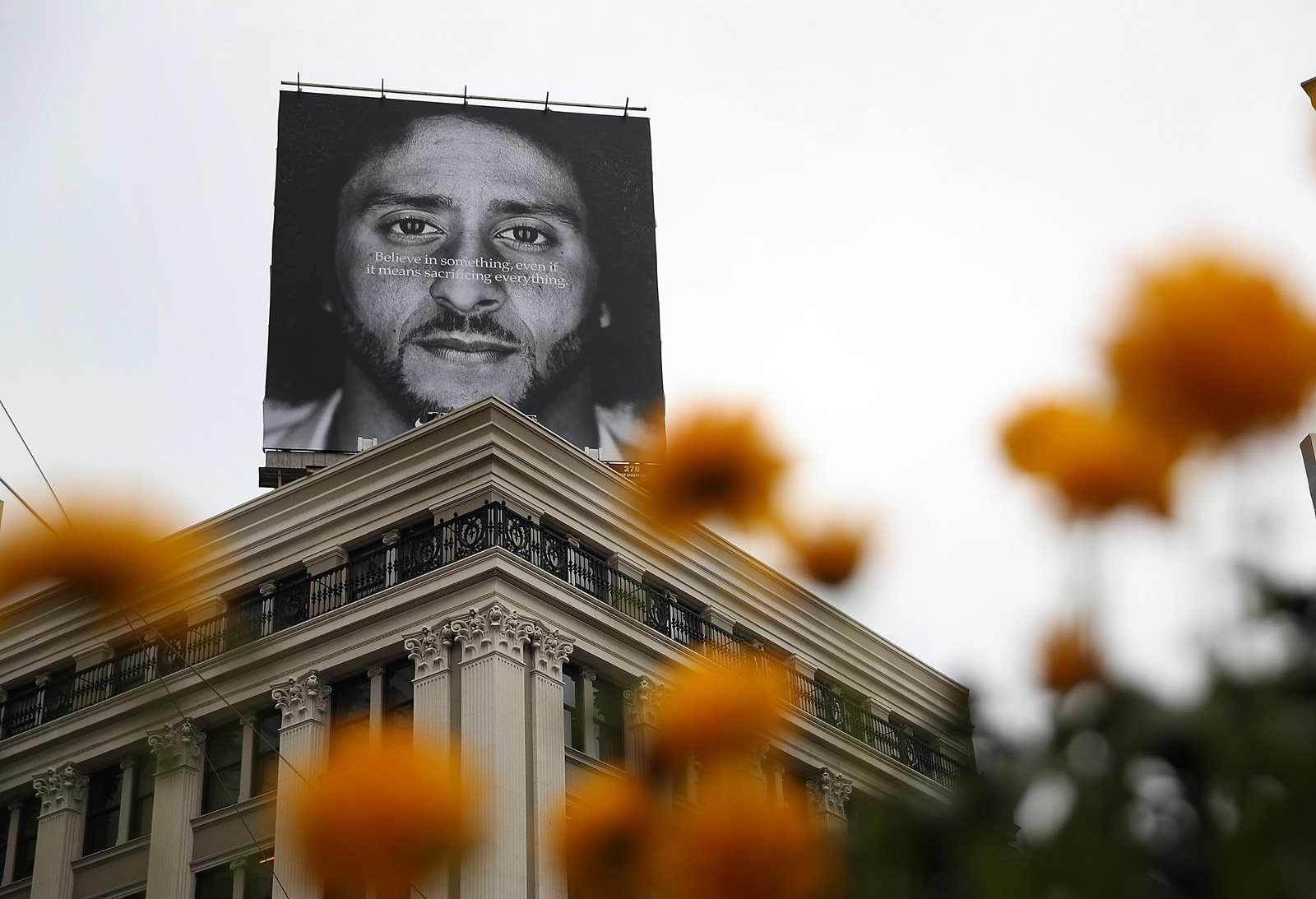 "I am wearing Nike to applaud them for supporting Colin Kaepernick and his protest against racial injustice and police brutality," Lewis said on the red carpet.
"These are not dark times. These are awakening times, and we all have to wake up."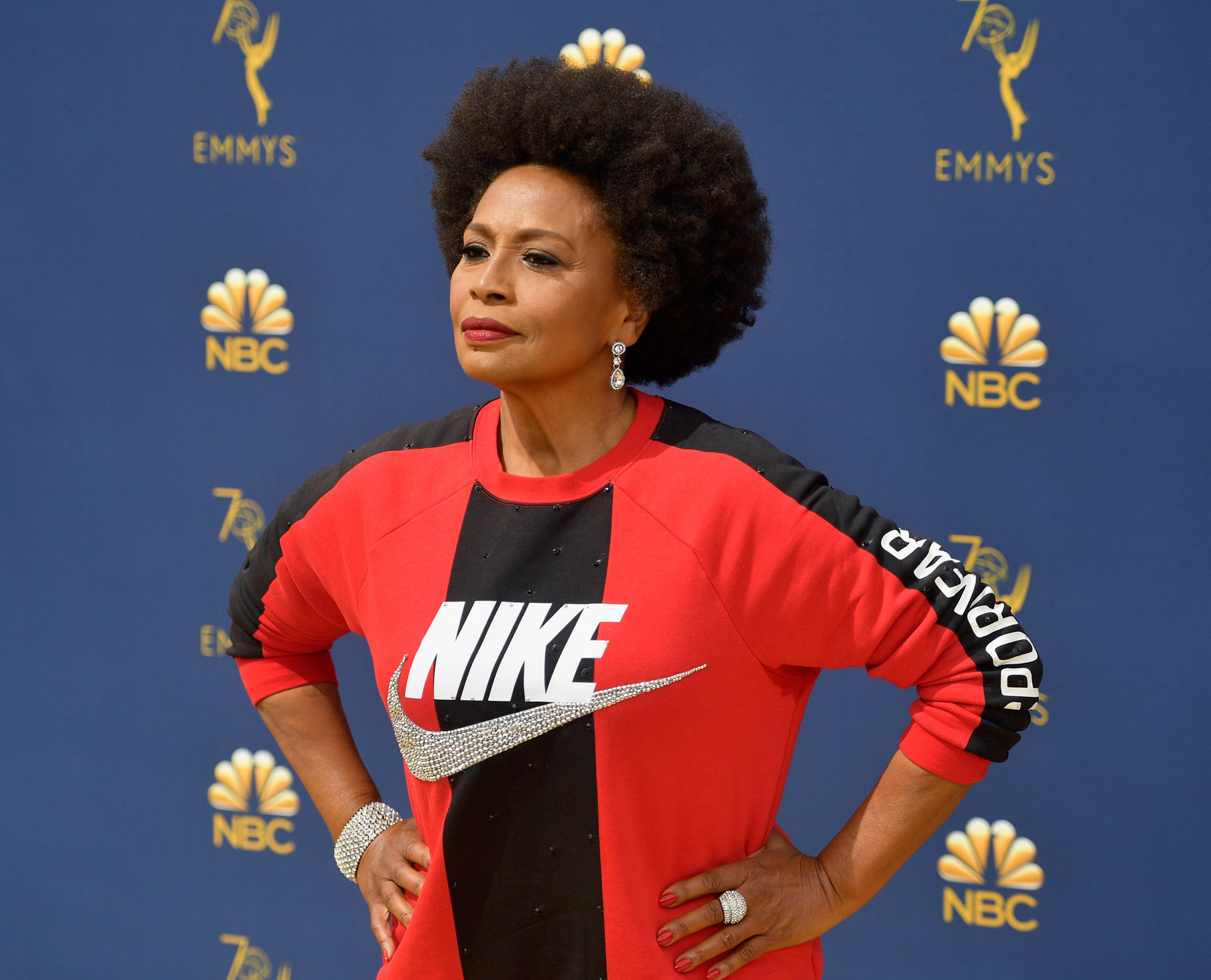 Lewis said she had "drag queens" over to help her bedazzle the famous Nike logo.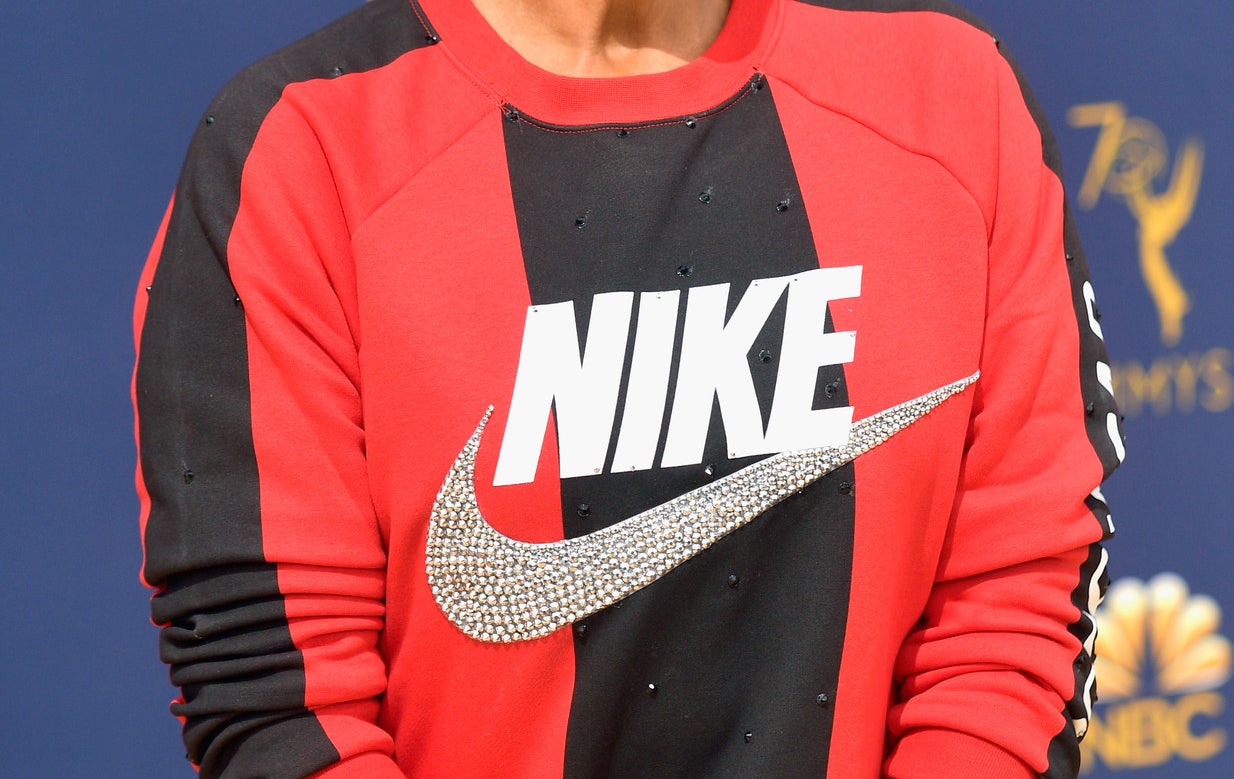 She even wore Nike kicks.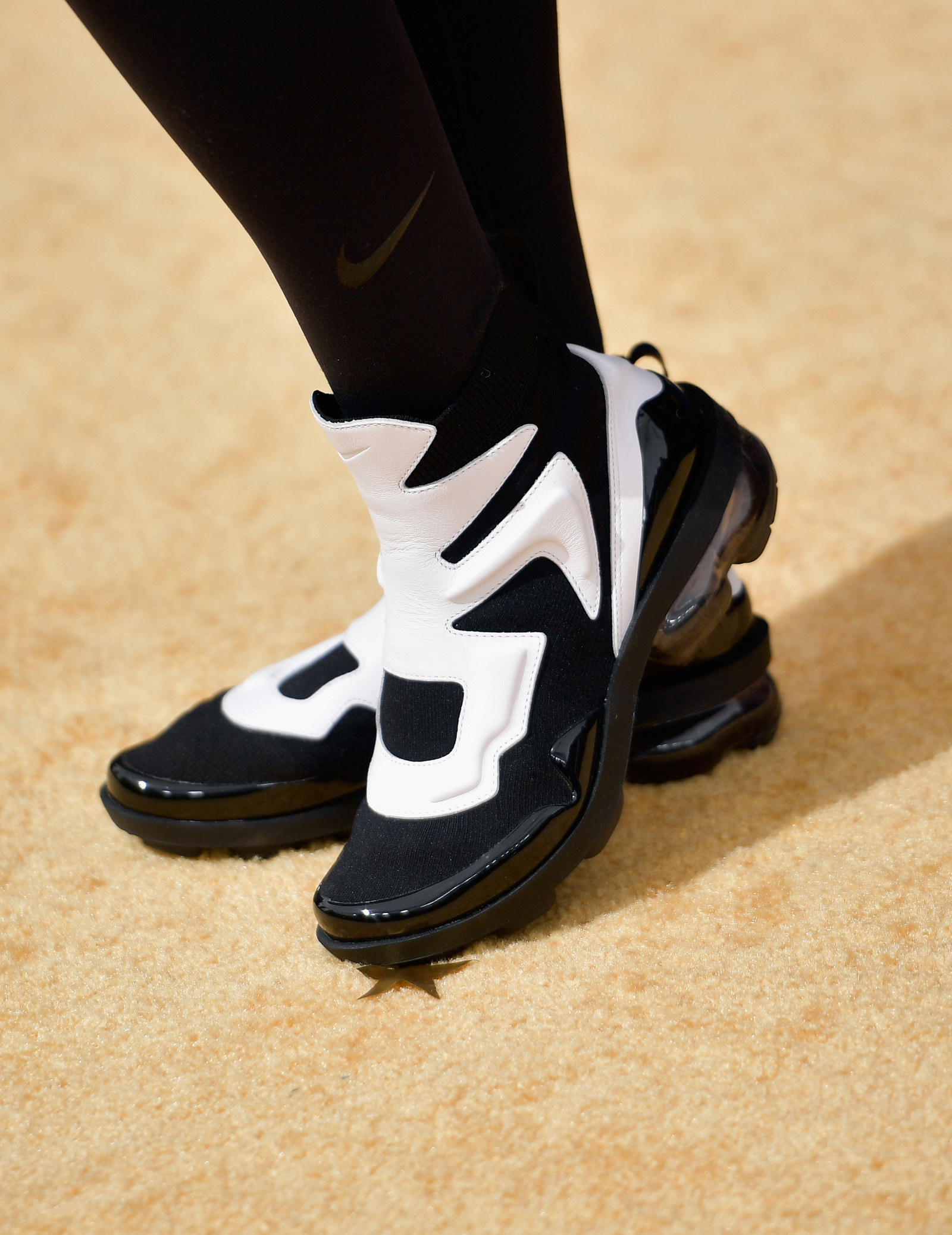 The 61-year-old actor was evidently feeling sporty, showing off this high kick.
"We're right behind them," she said of the players. "Their ancestors are behind them, who took two knees and two hands, picking cotton."
Kaepernick also appeared to be a fan of Lewis's look, retweeting multiple posts of the actor on the red carpet.
Asked if she had a message for the NFL player, Lewis grew emotional.
"Thank you for all that you do," she said. "Thank you for being brave. Thank you for being courageous."
"Thank you for taking a knee."