Black Students At UVA: "We Have To Do Something."
Black UVA students have been engaged in the activism that erupted after the events in Ferguson, Missouri, but last week's bloody arrest of one of their own brought the national debate to their home turf.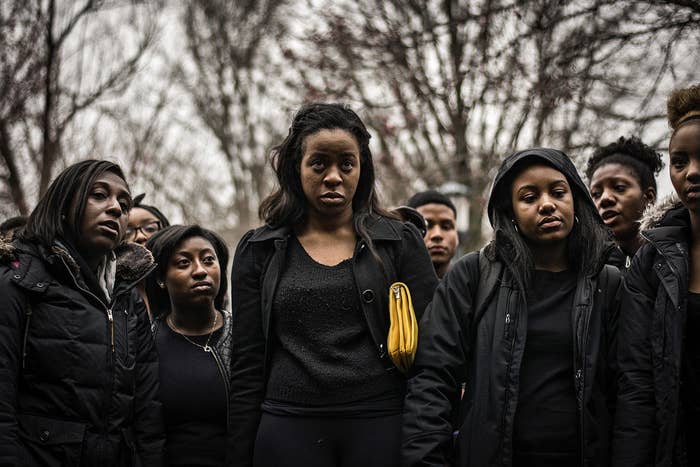 In November 2012, during her first year as a student at the University of Virginia, Kelsey Watkins and her friends gathered to watch the presidential election results trickle in. Watkins, now 20, had moved from New York to UVA where she was promptly called a Yankee upon arrival.
"My hallmates were hysterically crying when Obama was re-elected," Watkins told BuzzFeed News. "We were all celebrating in one room and our RA came in and told us that we needed to calm down because our hallmates were all upset and we were making it worse."
One of just two black girls in her hall, she had quickly noticed a different racial dynamic on campus than what she was used to.
In the aftermath of the arrest of student Martese Johnson last week, Watkins is one of several black students at the Charlottesville campus who is pausing to reflect on her place within UVA. The 20-year-old Johnson's bloody arrest at the hands of Alcoholic Beverage Control law enforcement officers sparked outrage among black students who felt he had been racially profiled. Suddenly, young people who had spent months on campus protesting about faraway events in Ferguson and New York City now found themselves grappling with an event much closer to home.
For many black UVA students, though, the incident also brought to the fore preexisting racial divides on campus and ignited deeply held, complex feelings that come with being a minority member of an elite, predominately white school like UVA, which has a fraught racial history: The school, which was chartered by Founding Father Thomas Jefferson, a slave owner, now sits atop unmarked graves for the enslaved people who once built it. The school did not admit a black student until 1950, when its hand was forced by a federal lawsuit. Black student enrollment rose steadily for decades after that, topping out at about 10% of the student body in 1990 — since then it has decreased to about 7%.
"I became significantly more aware of my blackness after coming to UVA," Watkins said. "It's one thing to read about social justice and think you know about it than to come to a school when it becomes a reality for you."
Watkins, a third-year student studying history (a major she described as "very white"), speaks with passion for her school and is proud of her admittance to UVA, but can easily rattle off incidents that have made her uncomfortable. She recounted her hurt when classmates laughed at clips from minstrel and blackface productions her professor had screened in class. She said another black friend was asked during a discussion on family during a sociology class if she had a father. "Of course she has a father!" Watkins said. "The lack of thought behind that question, the lack of sensitivity … These are experiences that I don't know I would have had if I went to a different university."
"Not that this is unique to UVA," she said, leaping to defend her school, "but I think it's a very specific experience."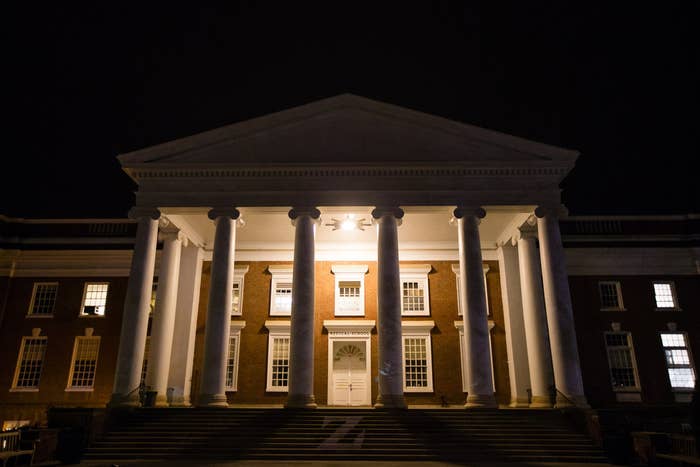 Immediately following Johnson's arrest, the UVA Black Student Alliance, on whose executive board he and Watkins both serve, mostly closed itself off to the droves of reporters from around the country that descended on the campus.
"It was just such a sensitive time," BSA President Joy Omenyi, 21, told BuzzFeed News. "Also there's the fact that there's a criminal and civil investigation happening, but after a lot of the craziness settled down we asked [Johnson] if he was OK with us speaking out."
On Thursday, after Virginia's governor had ordered an inquiry into the arrest, Johnson delivered a statement to reporters through his lawyer, Daniel Watkins, who serves as the BSA's main legal representative.
"I'm shocked that my face was slammed into the brick pavement just across the street from where I attend school," he said. "My head lay bloodied, but unbowed. I still believe in our community. I know this community will support me during this time."
Omenyi said her friend is "doing all right" and "holding strong" since last week's events. "He's being so strong," she said, "which is a testament to the kind of student he is."
"As you can imagine, though, it's simply overwhelming," Omenyi said. "Every time you turn on the TV you have to relive what happened, relive the blood splattered all over your face. In some cases, rehearing it every day traumatizes you again."
As his story received national attention, some commentators questioned whether Johnson had provoked the agents, while others said they lacked sympathy for him because early reports suggested he had tried to use a fake ID to gain entry to a local bar — a claim Johnson denies. (The bar's managing owner, who said in a statement this weekend he was the one who carded Johnson, said the student's behavior was "cordial and respectful" and that he did "not appear to be intoxicated in the least.")
"His name is suddenly everywhere and not all of it's positive," Omenyi said. "People are bringing into question his character, his background, the entire incident, without knowing the full story."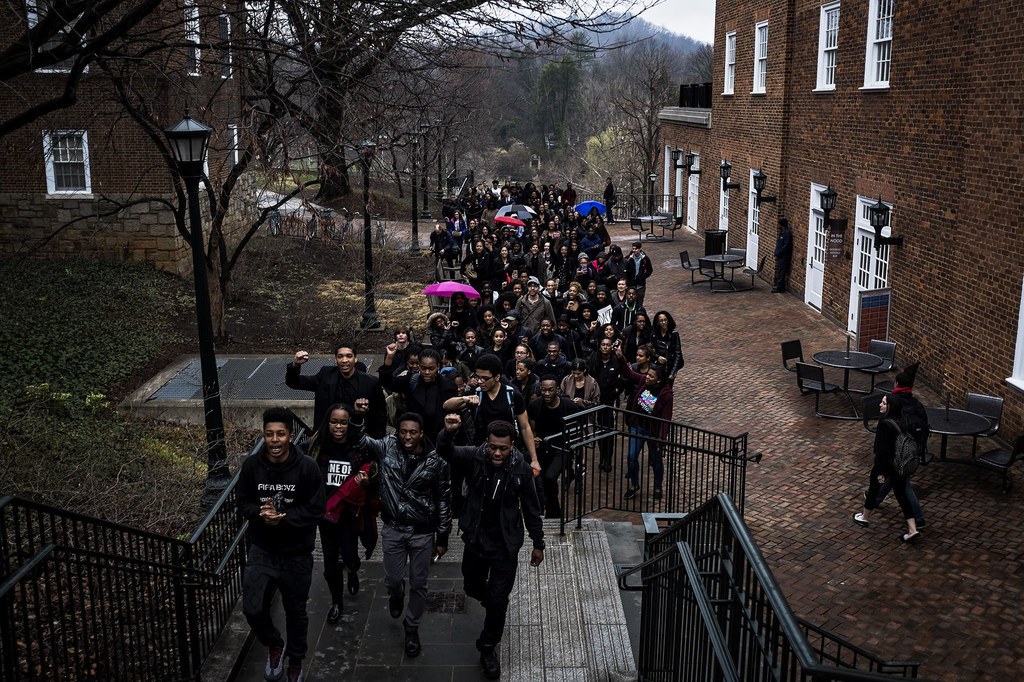 Omenyi and her fellow BSA activists had been leading discussions and rallies at UVA since the high-profile deaths of Michael Brown and Eric Garner last year, but she said the events of the last week have been "surreal."
"We've been having all these conversations over police brutality for months," she said, "but for this to happen to one of our own ... because it was such an open wound, it was so emotionally charged, when this happened in our backyard it made it that much more real for us."
"This is someone we know. This is someone who would be at the rallies!"
"Thank God he didn't die," Omenyi added. "If he had landed on his head in a different way we would have been holding marches saying, 'RIP Martese,' instead of 'Justice for Martese.'"
Omenyi said the incident made vividly clear that the deaths of black men at the hands of police in Ferguson and New York City aren't some faraway problem. "We originally got a lot of push back from students who said, 'That's Ferguson. That's New York. That's not Charlottesville, that's not UVA, but now it is. We need to take ownership of this."
Aryn Frazier, a 19-year-old student who serves as the BSA's political action chair, told BuzzFeed News she had noticed a transformation in the way UVA students engage with the topic of racial politics since the group's earlier Ferguson protests.
"Frankly, there wasn't as much support as one might think, so it was startling to see the very swift change in many, many people at the university of various backgrounds once it happened here," she said.
"I think there's a feeling that they live in the UVA bubble. In that bubble you're isolated and safe from what's going on outside, and I think that within that bubble the feeling of safety and security were shattered when this happened."
Watkins told BuzzFeed News not all of the dialogue on campus in the wake of the arrest has been positive. "It's been a little tense," she said. "Actually that's an understatement. It's been tense."
She said she had been troubled by angry comments made against the BSA by her fellow students on social media, particularly posts made on Yik Yak, an app that allows users to upload comments anonymously so they can be read by those nearby.
Former UVA student Ryan Leach, 22, peeked into the UVA community on Yik Yak from his new home in New York and took screenshots of some of the posts, which he turned into a BuzzFeed Community post.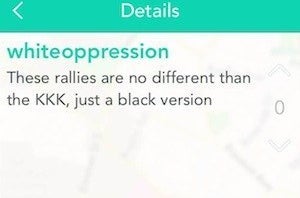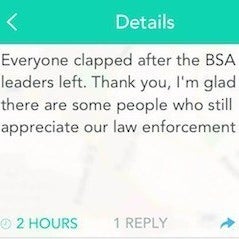 Although Frazier said she hopes Johnson's arrest will be a "transformative" experience for the UVA community, she said the immediate negative reactions from some of her fellow students are not surprising.
"Of course people are upset, some people are very sad, some people are very confused, other people are outraged," Frazier said. "But I think the most common feeling is that we have to do something."
As Martese's case makes its way through the justice system, and investigators review the circumstances of his arrest, the BSA is focusing its efforts on increasing black representation among faculty and students, as well as creating a "culture of truth" on campus.
"At this point, I would not want my child coming here," Omenyi said. "I would not go back to my high school and tell people to come here."
"We're talking about a university that was quite literally laid on the foundations of enslaved people," she said. "We have to be open and honest about the history of this place, of our founder, Thomas Jefferson, of Virginia. You can't separate the past and the present."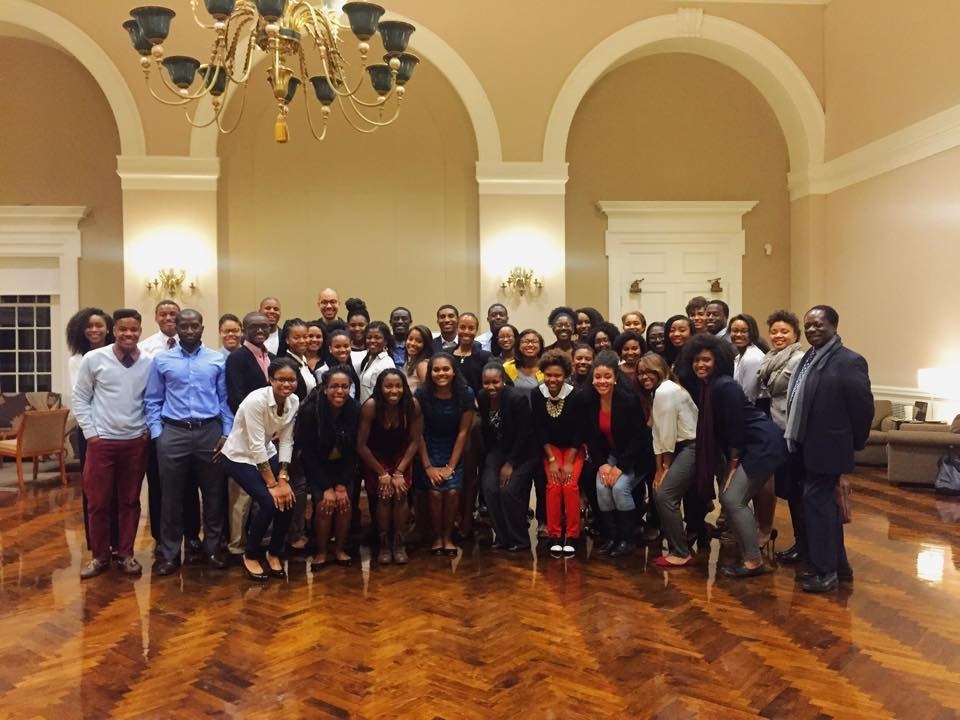 Kelsey Watkins is a UVA student who spoke with BuzzFeed News. An earlier version of this story misstated her last name as Williams.