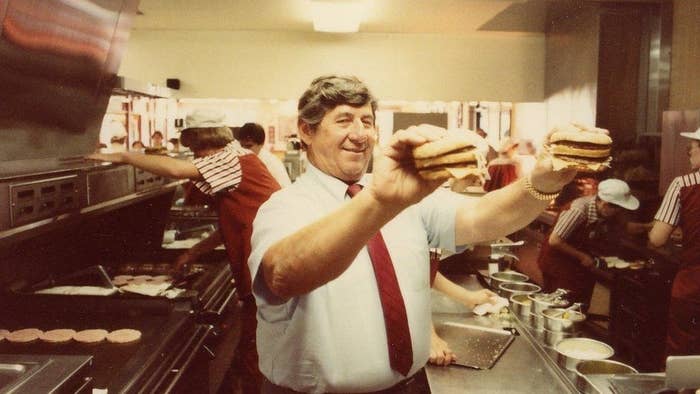 Michael "Jim" Delligatti, the McDonald's franchise owner who invented the iconic Big Mac burger at his Pennsylvania restaurant in the 1960s, has died. He was 98.
"Today, we celebrate the 98 inspirational years of Big Mac inventor, Michael 'Jim' Delligatti. Jim, we thank and will forever remember you," the company said in a statement.

Delligatti died Monday at his home in Pittsburgh surrounded by loved ones, according to an obituary prepared by his family and provided by McDonald's to BuzzFeed News. A cause of death was not released.
Delligatti was one of McDonald's earliest franchisees, opening up his first store in Pittsburgh in 1957. During his life, he would own and operate 47 other McDonald's restaurants, making him one of the company's largest ever franchise holders.

In 1967, he began serving the Big Mac at his Uniontown, Pennsylvania, restaurant after being inspired by double-decker burgers at other competitors.

"This wasn't like discovering the lightbulb," he said in 1993. "The bulb was already there. All I did was screw it in the socket."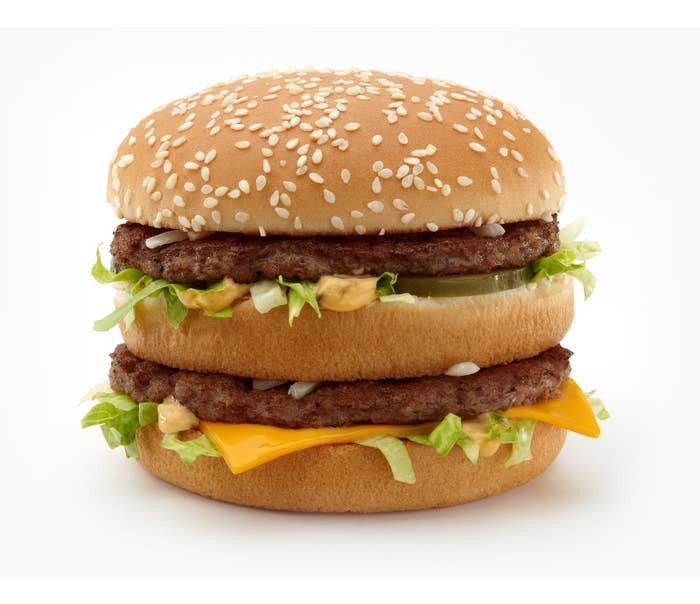 The Big Mac — "two all-beef patties, special sauce, lettuce, cheese, pickles, onions – on a sesame seed bun," as a famous 1970s jingle described it — was an instant hit and McDonald's began selling it nationally in 1968.

In 2008, for the burger's 40th anniversary, McDonald's said they sold more than half a billion Big Macs each year. It is currently sold in more than 100 countries around the world.
But sales of the 540-calorie burger declined in recent years as customers became more health-conscious. Earlier this month, the company officially announced that in 2017 it will briefly offer smaller and larger versions of the sandwich.
Total US sales have rebounded in the past year at McDonald's, thanks largely due to the introduction of all-day breakfast — an area where Delligatti's influence was also felt.
"A true innovator for the industry, Jim was instrumental in introducing breakfast service at McDonald's," his family obituary stated. "He developed the Hotcakes and Sausage meal to feed hungry steel workers on their way home from overnight shifts in the mills."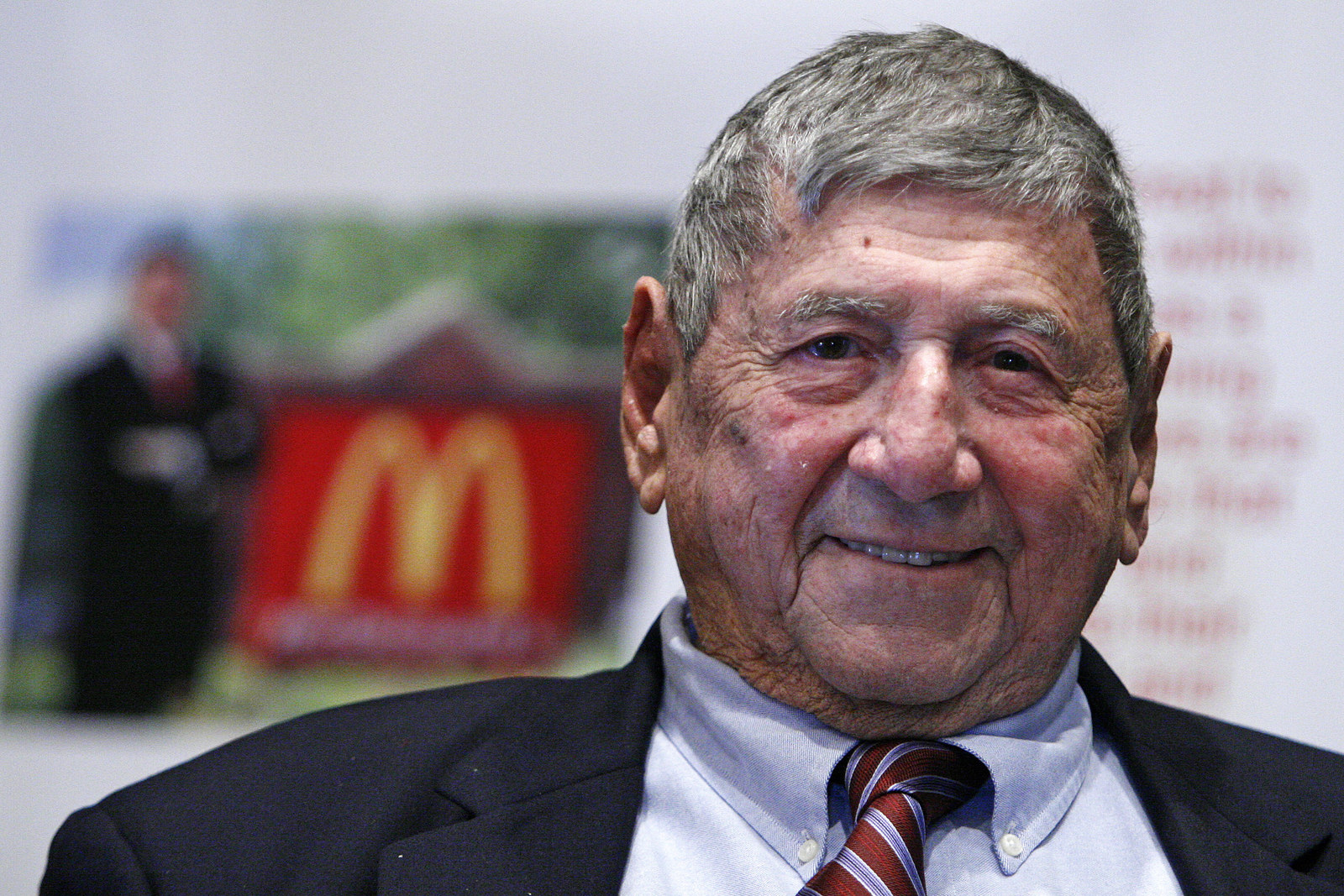 In a statement, a McDonald's spokesperson praised Delligatti as "legendary franchisee...who made a lasting impression on our brand."
Delligatti, who also served as a US army sergeant in World War II, is survived by his wife Ellie, two sons, five grandchildren, and eight great-grandchildren.

"Delligatti...never dreamed his 1968 'invention' would become a major piece of Americana," McDonald's said in 2008. "Next to baseball and apple pie, his Big Mac stands as a proud figure of American pop-culture."