Netanyahu Apologizes To Arab-Israelis For Controversial Comments
The prime minister warned conservatives on election day that Arab voters were coming out "in droves."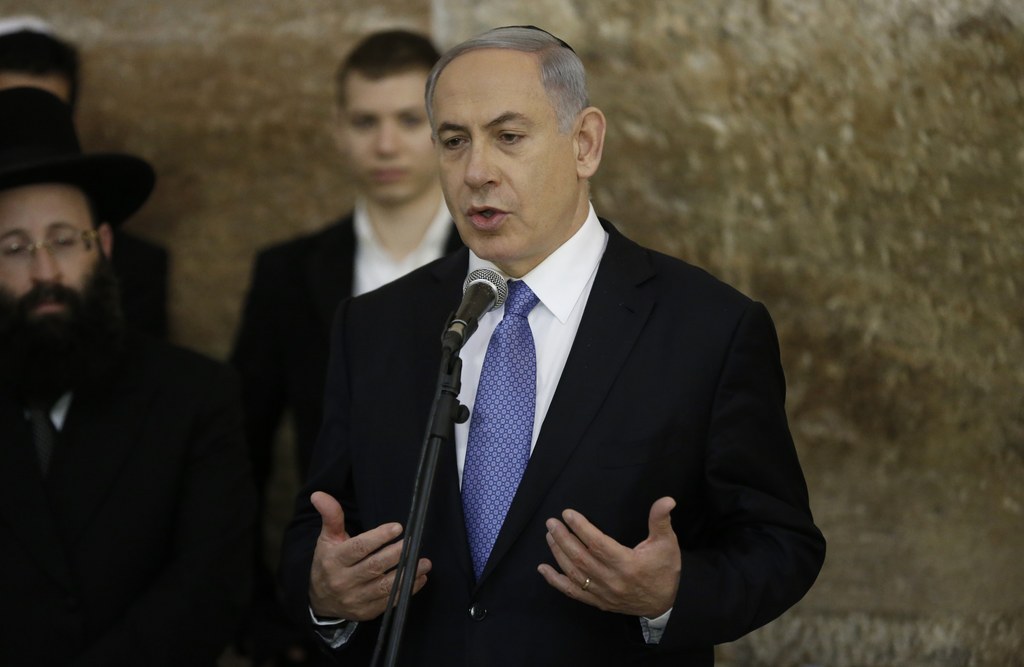 Israeli Prime Minister Benjamin Netanyahu on Monday apologized to Arab Israelis for controversial comments he made on election day, the Jerusalem Press reported.
"The right-wing government is in danger. Arab voters are coming out in droves to the polls. Left-wing organizations are bussing them out," Netanyahu said in a video posted in Hebrew to his Facebook page on March 17.
In a meeting with leaders from Israel's minority communities Monday, Netanyahu apologized for the remarks.
"I know that the things I said a few days ago hurt some citizens in Israel, the Arab Israeli citizens," he said. "This was not my intention and I am sorry."
The prime minister said he viewed himself as a leader for all Israelis, "without any difference in religion, race, or sex."
Critics within Israel and around the world had blasted Netanyahu's original comments as a last-ditch effort to drum up conservative support through fear-mongering.
Since his reelection, the Israeli leader has also been forced to walk back comments he made before the poll in relation to his sudden opposition to a two-state solution.
After promising voters during an interview with an Israeli news outlet that there would be no two-state solution if he were reelected, he later told NBC News he still supported a "a sustainable, peaceful two-state solution."
President Barack Obama said on Friday the U.S. must "take [Netanyahu] at his word when he said that it wouldn't happen during his prime ministership.
"I indicated to him that given his statements prior to the election, it is going to be hard to find a path where people are seriously believing that negotiations [with the Palestinians] are possible," Obama told the Huffington Post.
Following the apology, White House Chief of Staff Denis McDonough issued a veiled rebuke over the comments, saying at the heart of democracy rests the notion that "all citizens can participate equally."
"We cannot simply pretend that these comments were never made," McDonough said of Netanyahu's two-state solution comments to those gathered in Washington D.C. on Monday at the J Street convention, a major event for left-wing Jewish Americans.
"We are evaluating what's taking place," State Department Spokesperson Marie Harf said Monday. "I think what we're looking for now are actions and policies that demonstrate genuine commitment to a two-state solution, not more words."
On Thursday, top Palestinian negotiator Saeb Erekat said Netanyahu is not a partner for peace, and described his re-election as "dangerous."
Denis McDonough's remarks about "not being able to pretend these comments were never made" were in relation to Netanyahu's pre-election statements on the two-state solution. This article has been amended to make this clearer.