Beyoncé on Saturday surprised us all AGAIN by dropping her new song, "Formation," without giving us any warning AGAIN.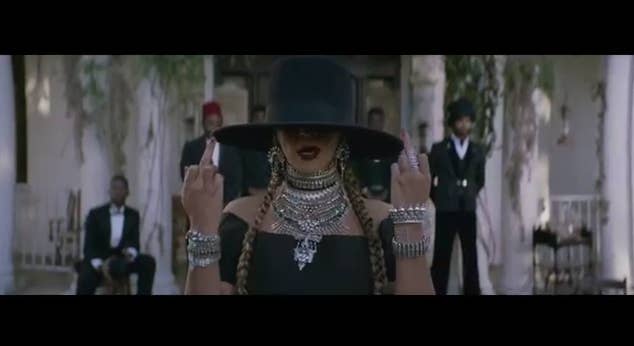 In the Southern Gothic-inspired video, Yoncé sits atop a cop car in flooded New Orleans and sings, "My Daddy, Alabama; Momma, Louisiana; You mix that negro with that creole make a Texas bama."
Bey yet again declares her dominance and spits verses with a Texas trill vibe, throwing up a Houston Third Ward sign and rocking long braids while poking her head out of a swerving El Camino.
The video clip also references the Black Lives Matter protest movement, with a young boy facing off against a group of riot police with their hands in the air. In the next frame, graffiti reading "Stop Shooting Us" is scrawled on a wall.
At one point, the camera cuts to little Blue Ivy Carter, bopping to the beat with a flawless smile.
Solange approves.
If Sunday's Super Bowl half time show is just Beyoncé reenacting this entire clip, we'll be QUITE HAPPY INDEED.