Remember back in February when Beyoncé dropped the music video for "Formation" WITHOUT GIVING US ANYTIME TO PREPARE OURSELVES??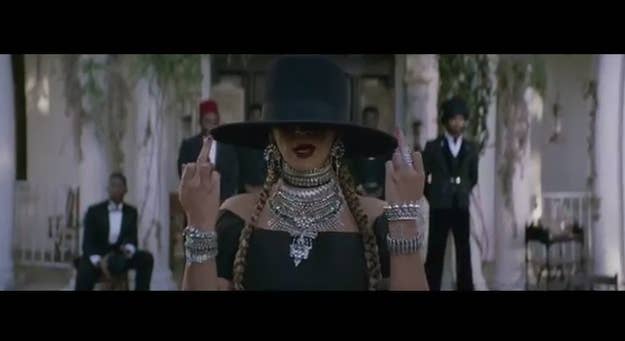 Well, consider yourself warned because Queen B says the world premiere of something called Lemonade will be on HBO on Saturday, April 23 at 9 p.m. ET.
What is it? A music video? The visual album? Just a video of Jay Z crying into a glass of lemonade while Beyoncé signs the contract on a deal with HBO and not Tidal? SHE WON'T SAY.
Less than 24 hours later, Beyoncé dropped this longer version of the teaser. Still, it's not clear what Lemonade is all about — but does it really matter?
The teaser sees Bey lift her head ever so slowly as she breathlessly asks, "What am I going to do?"
The cornrows and fur coat are a direct shout-out to this (already) iconic scene in "Formation."
Needless to say, the video has already set fire to to the Beyhive.
WE DIDN'T NOTICE. WE WERE TOO BLIND.
To quote Beyoncé herself, "Y'all haters corny with that Illuminati mess." 🍋🍋🍋🍋🍋