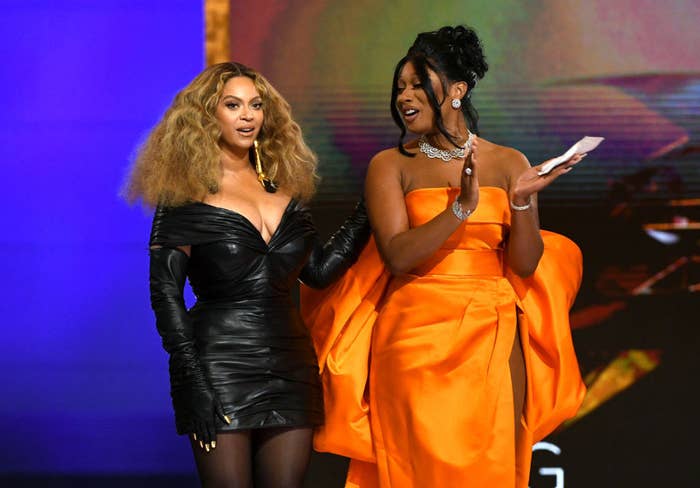 Sometimes even Beyoncé is shocked by how impressive Beyoncé is.

After accepting the prize for Best Rap Song with Megan Thee Stallion for "Savage" at Sunday night's Grammy Awards, Queen B was interrupted by host Trevor Noah, who shared an important piece of music history.
"We want everybody to know that right now Grammy history has been made," Noah said, "because with that award Beyoncé has just tied the all-time record for most Grammy wins ever by a female artist and by any singer, male or female."
The win meant Beyoncé had earned 27 Grammy awards, tying with country singer Alison Krauss.
Judging by her reaction, it's safe to say that Beyoncé was not ready for the historic moment.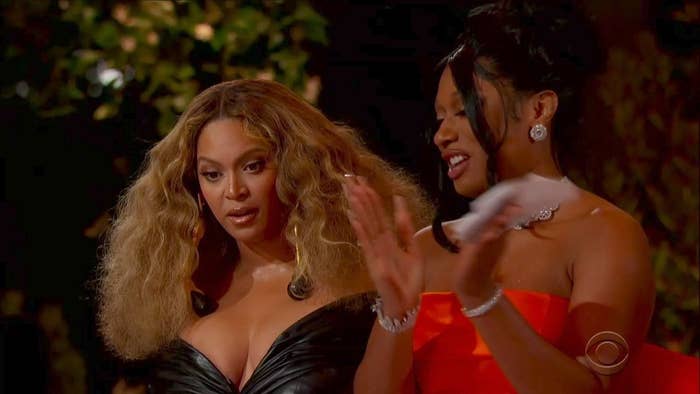 But then, roughly half an hour later, Beyoncé broke the record, winning the Grammy for Best R&B Performance for "Black Parade."
That meant she now has the most Grammys for any female artist (Producer Quincy Jones, while not a performer, also has 28 wins).
"As an artist, I believe it's my job and all of our jobs to reflect the times, and it's been such a difficult time, so I wanted to uplift, encourage, and celebrate all of the beautiful Black queens and kings that continue to inspire me and inspire the whole world," she said in her acceptance speech. "This is so overwhelming. I have been working my whole life since 9 years old. And I can't believe this happened. This is such a magical night."
She then thanked her 9-year-old daughter Blue Ivy Carter, who won her first Grammy earlier on Sunday for her work on "Brown Skin Girl," which claimed Best Music Video. The win made Blue Ivy the second-youngest person to win the music award.
Megan Thee Stallion had also thanked Beyoncé during her speech accepting the Best Rap Song prize.

"Ever since I was little I was like, 'You know what? One day I'm going to grow up and be like the rap Beyoncé.' That was definitely my goal."
"My momma would always be like, 'Megan, what would Beyoncé do?'" she said. "And I'm always like, 'You know what? What would Beyoncé do — but let me make it a little ratchet.'"
The Grammy was Megan Thee Stallion's third of the day. Earlier, she won the prize for Best New Artist and Best Rap Performance.