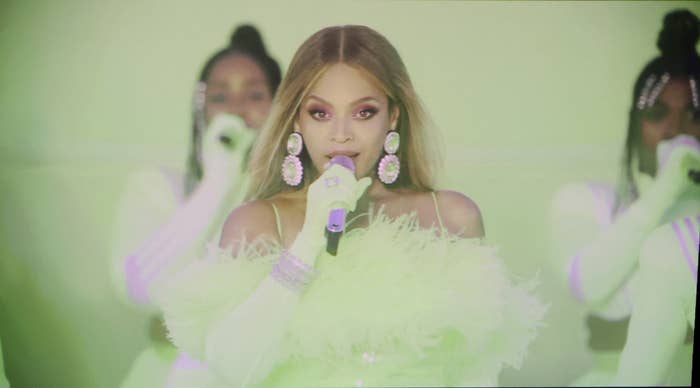 On Monday night, Beyoncé dropped a new song — and, for some people, a sign from above.
In the dance anthem "Break My Soul," which is already a top contender for song of the summer, Beyoncé and New Orleans bounce star Big Freedia sing about the freedom that comes from refusing to no longer be worn down by a job you don't care about.
"Now, I just fell in love / And I just quit my job," Beyoncé sings in the first verse. "I'm gonna find new drive / Damn, they work me so damn hard / Work by 9 / Then off past 5 / And they work my nerves / That's why I cannot sleep at night."
The lyrics immediately inspired a flood of memes from people who joked they would follow Beyoncé's lead and quit their jobs.
Even the ladies of The View discussed the song, comparing it to the 1977 country music song "Take This Job and Shove It."

"The question is, is this song going to inspire more people to rethink their career paths?" Whoopi Goldberg said.
For Giselle Galindo in San Antonio, Texas, the answer was yes.
Galindo, 22, had worked as a Starbucks barista for three years, but recently struggled with feelings of burnout and a lack of motivation. Her true love is in theater, and she'd recently landed a gig in that field that she felt, in addition to another job at a summer camp, would give her the financial security she had been relying on Starbucks for.
"I'm just at a point in my life where I was just tired of feeling stuck," Galindo told BuzzFeed News. "I was going back and forth these last couple of months. Like, 'Oh, do I want to continue staying here just for the stability of the extra $400 that comes my way every two weeks? Is that what I really want?'"
On Monday morning, Galindo bit the bullet. She texted her boss that she'd be leaving and was putting in her two weeks' notice.
But watching TV that night with her girlfriend in bed, she still wasn't happy. Knowing she'd still need to go in tomorrow and stare at the clock felt mentally draining. And yet, she felt she had a duty to turn up — that was until she went online and listened to the new Beyoncé track.
By her own admission, Galindo lives her life with a hefty dose of main character syndrome. She looks for signs in the universe and compares her life to a movie. Now, here was her idol Beyoncé — another Texan, whose middle name is Galindo's first name — seemingly offering up a message.

"We started listening and I kid you not the minute I heard Beyoncé say, 'I just quit my job,' I knew I wasn't going back to my job tomorrow morning," Galindo said.
"We both looked at each other and we're like, 'Oh my god, it's a sign. It has to be a sign,'" said her girlfriend, Alexes Salazar, 22. "Don't go to work tomorrow. Yeah, like, don't even finish your two weeks.'"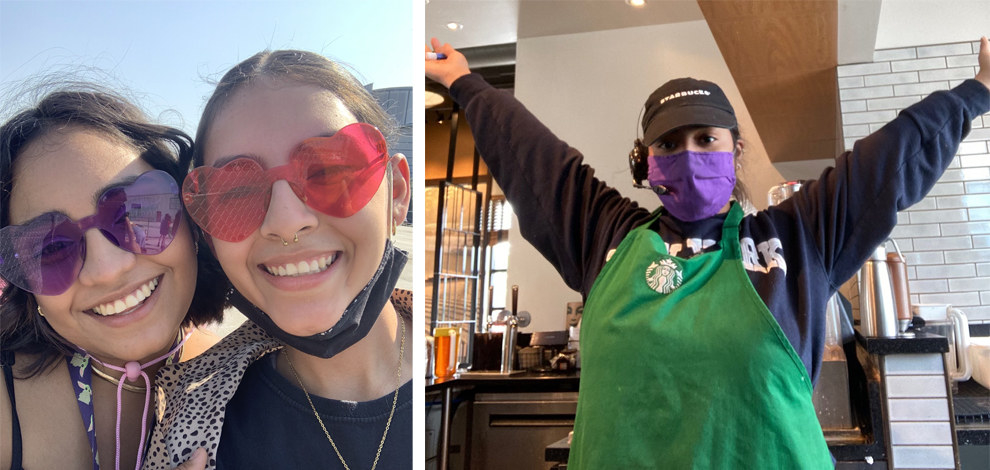 Around the same time over in Los Angeles, James Liang was feeling a similar eerie sensation.
For over five years, Liang, 31, had worked an office job at a printing and packaging company, but he too had been feeling stuck. He'd even made it his New Year's resolution to finally leave the role, which he realized had been making him unhappy in other parts of his life. He wanted to concentrate full time on his work as an illustrator and was working with a therapist to prime himself to do so.
"I have to work on myself. I have to invest in myself. And in order to do that, I can't keep working here because it just drains so much of my time and energy," Liang told BuzzFeed News.
On Monday, his therapist told him he was ready. He just needed to rip off the Band-Aid.
That night, he texted a friend about his excitement that Beyoncé had released her new song.
"That's creepy," his friend wrote back. "Was LITERALLY texting you, 'I think this new Beyoncé song is about your life right now.'"
Liang had to laugh.
"It was like, Yeah, this is me. This is draining any will to live out of me," he said. "And so, yeah, I just laughed at it Monday night, and I'm just like, alright, yeah."
The next morning he gave in his two weeks' notice.
Liang doesn't necessarily think the song was a sign (or that Beyoncé even really knows what a menial 9-to-5 job is like), but "Break My Soul" arrived for him at just the right moment.
"I did the thing and then looking back, this sort of affirmed that I was doing the right thing for myself," he said.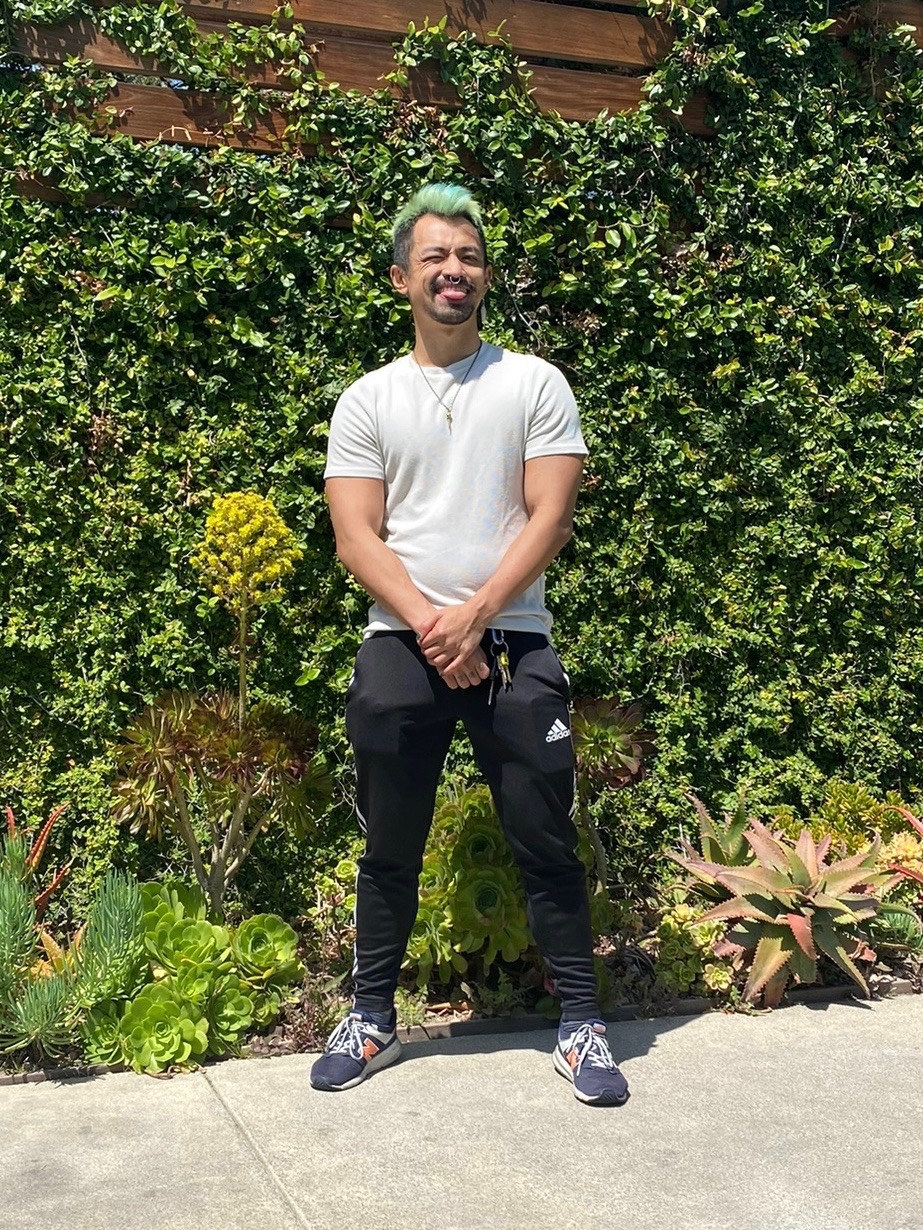 While the song wasn't the determining factor that pushed Galindo and Liang to leave their jobs, it did serve another important purpose: It made them feel less alone.
Letting go of stable employment to pursue a passion can feel daunting as you venture into the unknown, but for Liang, hearing Beyoncé sing about leaving the daily grind and reclaiming a new foundation for herself felt almost therapeutic.
"When you know that other people share your experience like that, that burden is reduced and it doesn't weigh down as heavy on just your shoulders," Liang said. "It's like, Yeah. OK. This is a universal experience. It's not just me."

The very best art allows you to see yourself and your own experience in it. It speaks to you. And here, for both Galindo and Liang, it felt like Beyoncé was singing just for them.

"The whole song just made me feel very free and it just gave me this attitude of like, You know what? I don't give a fuck! I don't want to go to work," Galindo said. "She just awoke this thing in me that was like, I can do what I want to do and just keep going in life and not have to feel stuck anymore...I'm gonna have my Beyoncé moment and not go to work tomorrow and do the stuff that I want to do and love."