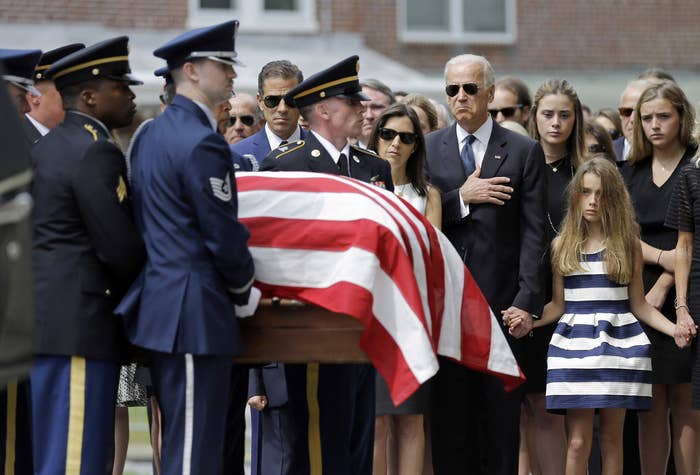 Mourners gathered in Wilmington, Delaware, on Saturday to bid farewell to Joseph Robinette "Beau" Biden, the late son of Vice President Joe Biden, who died May 30 from brain cancer at the age of 46.
The death of the Delaware Attorney General, Iraq War veteran, husband, and father of two had unleashed an outpouring of bipartisan grief in Washington, D.C., with top Democrats and Republicans alike expressing their sadness and condolences to the Biden family.
Among those in attendance for the funeral mass at St. Anthony of Padua Roman Catholic Church included President Obama and his family, Bill and Hillary Clinton, Delaware Governor Jack Markell, Attorney General Loretta Lynch, and Former Attorney General Eric Holder. A number of Obama administration cabinet secretaries and top Congressional leaders also made the somber trip from the nation's capital.
As the official motorcade passed through the city on the way to the church, onlookers held signs reading "God bless the Biden Family" and "God bless Beau and Joe."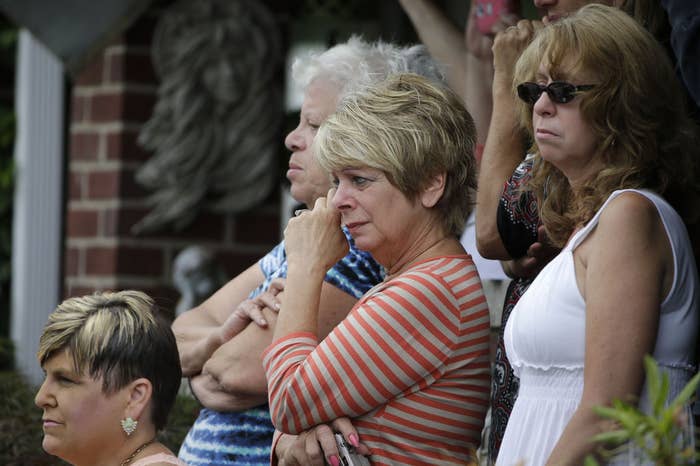 Dressed in black, the Biden family held each other close as Beau's flag-draped casket was unloaded from the black hearse. Wearing his trademark dark aviator sunglasses, the vice president gripped the hand of his granddaughter before putting his hand to his heart as his oldest son's coffin was carried into the church.
"God on high, hear my prayer. In my need you have always been there," a tenor's voice echoed throughout the church to the tune of the Les Misérables song "Bring Him Home," as the Biden family proceeded to their seats. "Bring him peace. Bring him joy. He is lost. He is only a boy."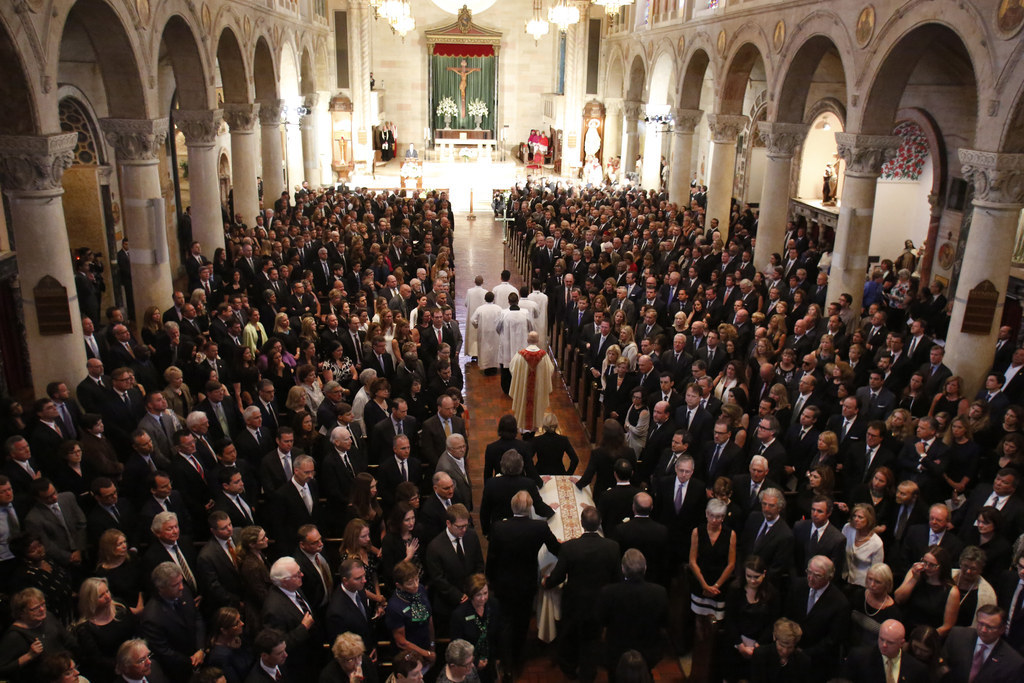 President Obama eulogized Beau Biden as a man with a "mighty heart."
"Beau Biden was an original," the president told mourners. "He was a good man, a man of character, a man who loved deeply and was loved in return."
"He did in 46 years what most of us couldn't do in 146. He left nothing in the tank. He was a man who led a life where the means were as important as the ends. And the example he set made you want to be a better dad, or a better son, or a better brother or sister, better at your job, the better soldier."
His voice wavering as he fought back tears, Obama offered support to his grieving vice president, calling him his "brother."
"The world noticed," Obama assured the Biden family of Beau's presence and dedication. "They noticed. They felt it."
The two most powerful men in America, fathers both, then hugged, as Obama kissed Biden on the cheek.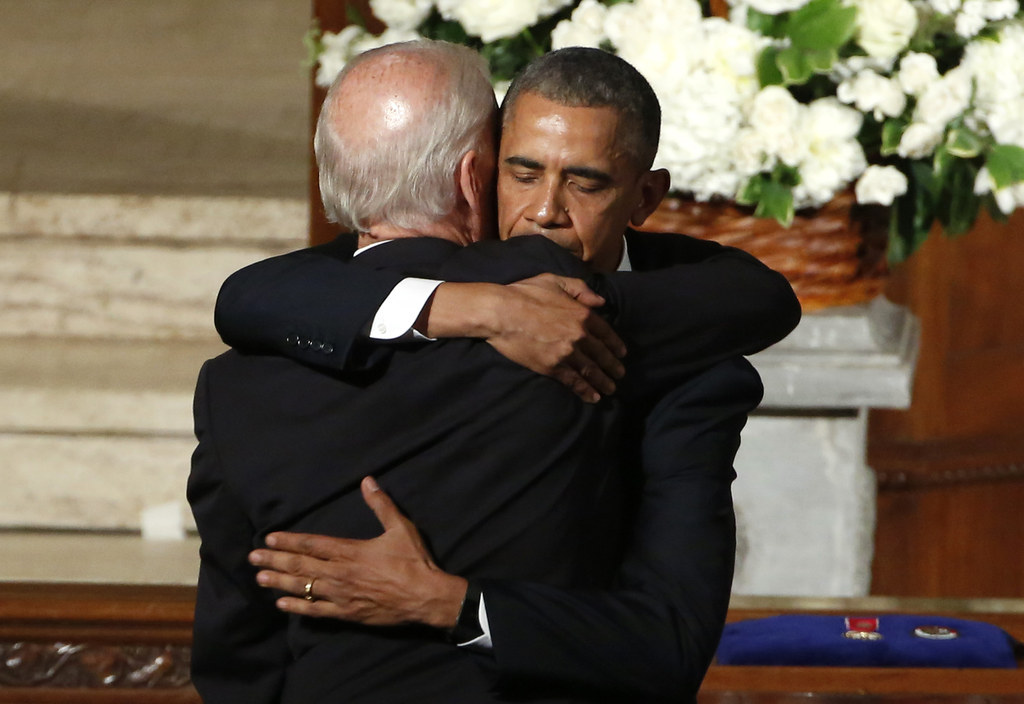 Gen. Ray Odierno, the Army Chief of Staff, paid tribute to Biden's military service, posthumously awarding him the Legion of Merit in addition to the Bronze Star he had been recognized with while alive.
"He was committed to his community, to his home state, and to his nation --frankly, a nation I thought Beau might one day lead," Odierno said.
"Although Beau's life was much too short, his legacy will live on in the thousands he touched, the thousands he influenced, and the many he loved."
Coldplay's Chris Martin had heard through friends that his band was a favorite of Beau's and volunteered to sing at the service.
Strumming an acoustic guitar as the church organ hummed along, Martin sang his band's 2005 song "Til Kingdom Come:" "For you, I'd wait 'til kingdom come, until my days, my days are done. Say you'll come and set me free. Just say you'll wait, you'll wait for me."